Veterans News – December 22, 2016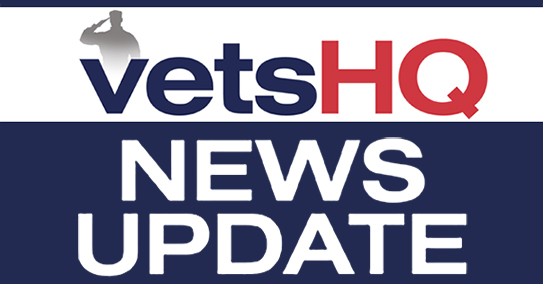 Veterans face uphill fight getting college credit for military training (Time)
Steve Mayou was dumbfounded when he was told he'd have to take courses in introductory physics and basic math on his path to a bachelor's degree in sustainable building science and technology. Over a 14-year career in the Navy, Mayou had already worked as a nuclear reactor operator on three submarines. Yet just about the only thing his college offered in exchange for that experience was one credit for physical education. … Mayou fought back and ultimately got some additional credit for his training and experience at the three different higher-education institutions he attended in Washington State—Edmonds Community, Olympic, and South Seattle colleges—including for that physics class. But he's seen many fellow veterans who didn't. … While some states, a few universities and colleges, and the military itself are slowly working to improve this process, "a large portion" of veterans remain unable to turn their experience and training into academic credit, said Barrett Bogue, vice president of Student Veterans of America, which advocates for vets seeking higher educations. There are numerous reasons for the gap. Often, the descriptions for military training and civilian academic courses don't align, creating a challenge for institutions trying to apply one framework to the other. Nor are the standards about transfer credits uniform; what schools accept varies widely from one university or college to another. So does institutions' willingness to even check. "There's not one consistent standard," Bogue said. "The only thing that is consistent is that student veterans continue to struggle to translate their military service into college credits." This despite the fact that many colleges and universities are actively recruiting veterans and the $11 billion a year in GI Bill benefits they collectively spend. Yet while at least 773,000 veterans are now using the GI Bill to go to college, according to the U.S. Department of Veterans Affairs, Bogue said "there's a large portion of that population that has military experience that has not been successfully applied for credit." The result is that taxpayers are on the hook for educations they already paid for: the training given veterans when they were serving and the added cost of veterans languishing in college for longer than they'd planned. Some of these vets are forced to re-take so many courses that they run out of GI Bill money before they graduate. Some quit altogether. Repeating coursework also slows down the pace at which veterans get the degrees they need to qualify for high-demand jobs, including in health care. Illinois, for instance, is facing an "imminent shortage" of registered nurses, according to the Council for Adult and Experiential Learning, or CAEL, which advocates for helping veterans get credits. It also needs nurse practitioners, physicians' assistants, and emergency medical technicians. There's a huge supply of qualified new workers for these fields, CAEL points out: the estimated 35,000 veterans returning to Illinois each year, many with training and experience as Army medics, Navy corpsmen, or Air Force medical technicians. The recognition of potential solutions like that has begun to prompt change. Illinois is one of 13 states that have signed onto the Multi-State Collaborative on Military Credit, joining Indiana, Iowa, Kansas, Kentucky, Michigan, Minnesota, Missouri, Nebraska, North Dakota, Ohio, South Dakota, and Wisconsin in trying to make it easier for veterans and service members to convert their experience into academic credit. "Employers are beginning to realize the value of having veterans in their companies," said Danny Eakins, education, employment, and policy administrator for the Ohio Department of Veterans Services and an Army combat veteran who served in Iraq. "We don't need to teach a medic who was doing tracheotomies on the battlefield how to do CPR. And the American people and society in general want to do something. They don't want to hear that veterans are coming back and not getting credit for anything." At a time when enrollment is leveling off and even falling, colleges and universities have an incentive to help now, too: Making life easier for veterans "might attract their dependents, their spouses, maybe other veterans," said Sara Appel, the Multi-State Collaborative's project coordinator. "Word of mouth in the veteran community is very, very powerful." That doesn't mean the problem is easy to fix, involving as it does two of what can seem the most impenetrable bureaucracies in the United States: higher education and the military. To decide whether students should get credit for their past experience or educations, colleges and universities typically review not only transcripts, but details of specific classes they completed. And military transcripts can consist of indecipherable acronyms—the "military alphabet," one university administrator calls it, rattling off a list of numbered and lettered forms and courses—and some are even confidential. Further complicating this is the fact that the curriculum for a particular class may be different in each of the military branches. … Even if a college registrar finally masters the particulars of a program, the military might change it, requiring the entire process to begin again. And training and experience acquired in the field depends on an officer to record it, which may leave lapses. "We have the same goals. We don't speak the same language," said Connie Beene, director of federal initiatives for technical education at the Kansas Board of Regents. How complicated this is was evident at a CAEL conference in Chicago in November, which brought together college administrators and others trying to get more credit for veterans to recognize their training and experience. Margherita Clark, the dean of health and human services at Lansing Community College in Michigan, recounted trying to do this beginning in 2001 after meeting a veteran who was being forced to start from scratch in a program to become a paramedic—even though he'd been an Army medic. It took her nearly 12 years to correct that, for just this one program, at one college, which now has a formal process for military medics to get paramedic certification in half the usual time. The board of trustees agreed to assess the previous military credit for free; other universities and colleges charge a "transcription fee" of as much as half the price of the courses that are waived. … The military has been trying to address these obstacles, too. It's introduced a new "digital training management system" to keep track of soldiers' schooling. And it has consolidated health care education for all the services into the single Medical Education and Training Campus, or METC, at Fort Sam Houston in San Antonio, which works with some colleges and universities to match up its courses with theirs. "We're moving in the right direction," said Lieutenant Commander Melanie Ellis, who oversees strategic partnerships at the METC. "The universities will still have to extend some effort, but it's going to be a lot easier for them." This still assumes that institutions will, like Lansing Community College, go to the bother, said Suzan Bowman, METC's standards and evaluation chief. And she said "there are more that don't call than do." But Bowman said she's increasingly hearing of examples of veterans such as Mayou, who are fighting for their credits themselves. "More and more students are not taking no for an answer and they have been going into their schools and saying, 'Wait a minute, I've done this.'"
Advocates: Let Nurse Anesthetists practice across the VA (Military.com)
Advocates are pushing the Veterans Affairs Department to add nurse anesthetists to the types of nurse practitioners who can treat veterans without the supervision of doctors. In a major shift designed in part to shorten wait times for patients, the VA last week announced plans to allow three types of nurse practitioners — certified nurse practitioner (CNP), clinical nurse specialist (CNS), and certified nurse-midwife (CNM) — "to practice to the full extent of their education, training and certification, without the clinical supervision or mandatory collaboration of physicians," according to a new rule slated to take effect Jan. 13. Now, advocates want VA officials to add certified registered nurse anesthetists (CRNAs) to the list. "We're very disappointed in the ruling. We don't believe that it goes the distance towards providing access to care for the veterans," Cheryl Nimmo, the president of the American Association of Nurse Anesthetists, said in an interview with Military.com this week. "Currently there are many backlogs of patients waiting for specific procedures that require anesthesia, and without allowing CRNAs to also have full practice authority, [the ruling] does nothing to alleviate that backlog," she added. The VA's move to empower nurse practitioners is designed in part to decrease wait times for patients who are seeking treatment in underserved areas with physician shortages, according to a rule published last week in the Federal Register. It marks the first time the VA established a nationwide framework for such specialists to provide direct care to vets throughout its system. But the new provision doesn't cover certified registered nurse anesthetists because the VA doesn't currently face a shortage of anesthesiologists, according to the rule. The department is requesting comment "on whether there are access issues or other unconsidered circumstances that might warrant their inclusion in a future rulemaking," it states. According to data from a RAND study, analyses show that in fiscal 2014, the VA employed or otherwise utilized about 600 certified registered nurse anesthetists. Today, the figure is closer to 900 nurse anesthetists, Nimmo said. The American Medical Association, the nation's largest association of physicians, has opposed the VA's rule and also opposes granting full practice authority to certified registered nurse anesthetists, arguing that the move weakens the practice of physician-centric care and could lead to more medical safety issues. Nimmo fired back at that criticism, saying, "Anytime we have a patient to take care of, there are multiple healthcare professionals involved in taking care of that patient. To say that the team has to be physician-centric, I think is a misnomer. The team needs to be patient-centric." The RAND study, published in 2015, argued in favor of using nurse practitioners in more roles across the VA spectrum. While the researchers sparingly mentioned the use of anesthetists, they didn't dispute the specialists' critical role in the department. The report also referenced a 2010 study, "No harm found when nurse anesthetists work without supervision by physicians," which analyzed seven years of Medicare data. Although that study primarily focused on centers for Medicare and Medicaid services and reimbursement statutes, more broadly, the research found that a physician supervision requirement for certified registered nurse anesthetist "was not associated with increased risks to patients." In the final recommendation of the study, health economist Brian Dulisse wrote, "Based on our findings, we recommend that [centers for Medicare and Medicaid services] allow certified registered nurse anesthetists in every state to work without the supervision of a surgeon or anesthesiologist." Nimmo, who herself has read "about 10 outcome studies," said, "anesthesia is 50 times safer now than it was 30 years ago" so the arguments over safety concerns "are erroneous." Nimmo said AANA and other supporting organizations such as Advanced Practice Nurses Association and some lawmakers such as Sens. Dick Durbin of Illinois and Jeff Merkley of Oregon, both Democrats, expect lots of positive input to the VA before the open-forum commentary period ceases. The regulatory change to include nurse practitioners will take effect next month, but a decision on whether anesthetists should remain unsupervised will be included in a future rulemaking, the VA said. AANA will argue the addition of nurse anesthetists will give veterans better access to more healthcare professionals and help alleviate wait times and claim backlogs. What's more, adding certified anesthetists to the list of approved specialists "won't cost the [VA] one penny more," Nimmo added. One of many areas they could provide help is with the opioid epidemic — the overuse of morphine-like drugs that produce euphoric side effects for those in chronic pain, which some veterans are afflicted by. Nurse anesthetists "are well-prepared and well-qualified to step in and provide that service" to alleviate pain in a controlled manner, Nimmo said.
Florida veteran claims 40-year cover-up by Air Force (WISHTV)
A former U.S. Air Force pilot called it the great betrayal. Scott Nelms claims a 40-year cover-up by the Air Force may have cost veterans and their families dearly. Nelms said the USAF sprayed significant amounts of the toxic defoliant Agent Orange at bases in Thailand. The Pinellas County veteran has accused the Department of Veterans Affairs of stonewalling veterans who served in Thailand and ignoring facts about what and when they suffered exposure. Nelms points to a now-declassified 1973 report that said significant use of defoliants occurred on U.S. bases in Thailand. The Project CHECO Southeast Asia report "Base Defense in Thailand" also stated the defoliants were used inside the perimeter of bases. Nelms flew about 100 missions out of Thailand, refueling fighter jets and bombers during the Vietnam War. His new mission is getting out the word that U.S. veterans who served in Thailand were exposed to significant amounts of Agent Orange. Nelms was stationed at U-Tapeo Air Force Base. "I had no idea they were spraying Agent Orange in Thailand," he said. He remembers picking out U-Tapeo from the air. It was one big brown spot amid heavy vegetation. Nelms left Thailand with a skin rash. He saw a civilian doctor when he left the service. "Within one minute he looked at my hands and said, 'You've been exposed to toxic industrial chemicals,'" Nelms said. The rash spread all over Nelms' body and lasted for seven years, the veteran said. He eventually contacted the VA to ask if he had been exposed to Agent Orange. He remembers speaking with a woman who asked him where he served in Southeast Asia. "I said, 'No, I was in Thailand.' She says, 'Oh no, we never sprayed it in Thailand so it must be something else,'" Nelms recalled. Beginning in the late 1970s, Congress held hearings about the effects of Agent Orange. The government provided benefits for Agent Orange exposure to veterans in the 1990s, but there was no mention of the Project CHECO report. "I thought it kind of strange that none of these people that knew they were spraying Agent Orange in Thailand came forward to Congress and said something about it," Nelms said. To receive benefits, the VA requires veterans who served in Thailand prove that their duties placed them on or near base perimeters. Vietnam vets need only prove boots on the ground. "In my opinion, on that particular base everything was near the perimeter," Nelms said. He still isn't sure Congress has the whole story even after the Congressional Research Service provided members with a 2014 report called "Veterans Exposed to Agent Orange: Legislative History, Litigation, and Current Issues." "In this report that Congress gets, Thailand is not mentioned into it whatsoever, not one word," Nelms said. Now, instead of flying KC 135's, Nelms is working to ensure Thai veterans are treated equitably by the VA. "The sad thing is a lot of these Thai vets that did have diseases that were affected directly by Agent Orange have passed, their kids have no idea what went on," he added.
20 percent of Americans executed in 2016 were military vets (AOL)
An anti-death penalty advocacy group on Wednesday released its annual report showing that the number of people sentenced to death in the U.S. in 2016 was at a 40-year low. It also found that 20 percent of Americans put to death this year were military veterans. The report, from the Death Penalty Information Center, found that of the 20 people who had their death sentences carried out in 2016, four were veterans of various branches of the military — three of the four men were executed in Georgia, which put more people to death (nine) in 2016 than any other state, including Texas (seven). Veterans on death row has been a concern for the DPIC, and the organization said that the number veterans executed in 2016 "continued to highlight the plight of veterans and the death penalty." In 2015, the DPIC issued a report specifically about military veterans and the death penalty, arguing that combat experiences could have played a role in the crimes that led hundreds of vets to death row and should be considered at sentencing. The report cites a study that found the vast majority of veterans of the wars in Iraq and Afghanistan witnessed some sort of trauma — from seeing dead bodies and human remains to being directly responsible for the death of a child — while overseas. These types of experiences, the report argues, can cause post-traumatic stress disorder, an illness the organization believes should be considered as a mitigating factor in the sentencing phase of a death penalty case. "PTSD is not an excuse for all criminal acts, but it is a serious mental and emotional disorder that should be a strong mitigating factor against imposing the death penalty," said Richard Dieter, DPIC's Senior Program Director and the author of the report. "Defense attorneys representing veterans accused of capital crimes often fail to investigate and present evidence of PTSD and other war-related mental injuries. Prosecutors, judges and juries are often not adequately informed about the psychological effects of being immersed in combat, even though the mental scars of war can be just as debilitating as physical injuries."
Health ratings at Wisconsin veterans homes slide again (Wisconsin State Journal)
The health care ratings at several Wisconsin state nursing homes for veterans have tumbled again in the wake of annual certification inspections that found multiple problems in facilities. The latest decline for the state Department of Veterans Affairs facilities at King comes as the homes face a state audit and Gov. Scott Walker searches for a new department secretary. The rating for King's Olson Hall dropped to two stars, or below average, on the five-star scale used by the U.S. Centers for Medicare & Medicaid Services website created to allow consumers to compare quality among nursing homes. The rating was downgraded because of violations found in a September inspection. Olson had a five-star rating from 2014 through the end of November despite a March 9 inspection citation for substandard care and placing residents in "immediate jeopardy" related to the death of a resident. According to a CMS spokeswoman, a clerical error at the state Department of Health Services prevented the citation from lowering the ranking for months while Walker and WDVA secretary John Scocos touted King's apparent top ratings in response to public criticism of care given to veterans at King. Walker has since announced Scocos would resign effective Jan. 7. "Governor Walker's top concern is the care of our veterans," Walker spokesman Tom Evenson said in a statement Wednesday. "The next secretary's top priority will be to ensure our veterans are receiving the best services possible." The Democratic leader of the state Senate said Republicans who control state government have been dragging their feet on addressing problems at the veterans homes. "Rather than addressing issues with staff shortages, outdated medical equipment and crumbling infrastructure, Republicans relied on a flawed rating system to justify their inaction and ignore serious concerns from veterans and staff," Senate Minority Leader Jennifer Shilling, D-La Crosse, said in a statement. All four King units for the first time had overall top ratings in October when the status of one of them, Stordock Hall, rose from four stars to five. On Nov. 28, after the clerical error related to Olson Hall was discovered, Olson was reduced to four stars overall. It was given two stars in the category of health inspections, four stars for staffing, and five stars for quality measures. The September certification inspection, which produced seven citations, contributed to the most recent reduction in Olson's health rating, which fell to one star, with the overall rating dropping to two stars. The ratings are based on three years of inspections, which means Olson's status no longer takes into account its 2013 certification inspection that resulted in no citations, said WDVA spokeswoman Carla Vigue. Another of the four King units also saw its ratings fall. MacArthur Hall dropped to four stars overall and four stars for health. And Boland Hall, a state veterans home in Union Grove, dropped from four stars to three stars overall and from three stars to two for health. Vigue said that despite the declines in the homes' ratings in the health inspection category, they remained above average in categories of staffing and quality of care. "Ensuring that veterans and those living at our homes receive the best care possible (is) something we take very seriously and work very hard at," Vigue said. "As always, when issues do arise during these inspections, just as they do in any 24-hour skilled nursing facility, corrective action plans are put in place so that we may make improvements." WDVA was fined $76,900 in the March 9 citation, but is appealing.