Veterans News – December 20, 2016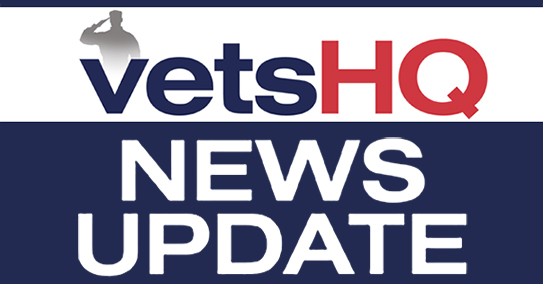 VA reverses course, releases health care quality data (USA Today)
The Department of Veterans Affairs has quietly released quality-of-care ratings for its medical centers across the country, despite years of refusing to share them with the public. The move follows a USA TODAY investigation that revealed ratings for 146 VA medical centers for the first time earlier this month. VA Secretary Bob McDonald complained at the time that their publication across the USA TODAY Network caused "unwarranted distress" to veterans and could dissuade them from getting care. But last week, according to an internal memo obtained by USA TODAY, the agency posted updated ratings on its website and also included indicators of whether hospitals were improving or declining, allowing members of the public to see for the first time how their local VA medical centers have been faring over time. The VA rates centers on a scale of one to five stars, with five being the best and one being the worst, and bases the ratings on dozens of factors, including death and infection rates and wait times. The newly posted ratings show VA hospitals in Albuquerque, Detroit and Los Angeles received one star as of June 30, 2016, down from two stars on Dec. 31, 2015. At the same time, the VA medical center in Fayetteville, Ark., jumped from three stars to five, and the VA in Orlando, Fla., went from two stars to four. "I am glad to see these ratings finally made public," said Rep. Martha Roby, R-Ala., who has been pushing for the release of more detailed VA quality data for more than a year. "This not only helps veterans know basic information about their health care options, it allows stakeholders in the community and members of Congress to demand better of the VA when improvement is needed." Rep. Debbie Dingell, D-Mich., who wrote to the VA demanding the release of five years' worth of ratings following USA TODAY's story, said "it shouldn't take news reports and public pressure for the VA to make these ratings available to the public." "These are important tools for veterans and the community to see quality of care at the hospitals they depend on, and I hope this transparency continues," she said. Until USA TODAY's story, Dingell did not know that the Detroit VA — which is named after her husband, former congressman John Dingell — was among the worst-rated in the country. She is now "working with leadership at the Detroit VA to ensure the issues that led to the facility's poor star ratings are addressed and that our veterans are receiving the best possible care they deserve." The VA did not immediately respond to a message seeking comment Tuesday. VA officials have previously said the star ratings were an internal improvement tool and not intended for the public because they worried hospitals with one star would be unfairly tarnished. "To be clear, no VA medical facility is bad or failing," McDonald wrote in a letter to the editor of USA TODAY. In addition to star comparisons with other VA medical centers, the newly posted data show whether centers have improved compared with their own performance a year earlier. Five hospitals had declined in the year ending June 30, 2016. They are facilities in El Paso and Hot Springs, Texas; Fargo, N.D; San Diego, Calif.; and Tomah, Wis. The VA says on the new ratings web page that overall, 120 of the 146 medical centers showed improvement since 2015. Sen. Ron Johnson, R-Wis., chairman of the Senate Homeland Security and Governmental Affairs Committee, has been investigating the VA for nearly two years — ever since the revelation in January 2015 that a veteran had died after doctors at the Tomah VA prescribed him a fatal cocktail of narcotics. "Let's face it, none of this, none of these abuses — the wait times, the opioids, these types of things — none of this would be known were it not for a free press, people like yourself digging and publicizing it," Johnson said. "The natural tendency of any government bureaucracy, probably I think any organization, any human being, quite honestly, is not to be forthcoming, not to be transparent. Nobody wants to air their dirty linen." Johnson said he plans to continue in his committee to push for more transparency to identify problems and then hopefully solve them. "It's a target-rich environment of things we have to deal with, the problems, it's like a mosquito in a nudist colony." Rep. Jeff Miller, R-Fla., chairman of the House Veterans' Affairs Committee, said the VA's release of quality data is a "positive development" crucial for improvement, but the agency should have released it long ago. "Imagine the hassle the department could have saved veterans, employees and taxpayers if it would have just done the right thing and made these ratings public from the start," Miller said.
New Veterans Crisis Line expansion nearly doubles suicide prevention staff (MilitaryTimes)
Veteran Affairs officials on Tuesday officially open the new Atlanta office for the department's Veteran Crisis Line, nearly doubling the program's capacity to aid suicidal veterans and servicemembers. The move comes amid growing demand on the service but also scrutiny over its operations. The round-the-clock hotline has fielded more than 2.6 million calls and intervened with emergency services more than 67,000 times in the program's nine-year history, and department leaders are hailing the expansion as a critical need. "The work at the Veterans Crisis Line is some of the most important work we do in VA," department Deputy Secretary Sloan Gibson said in a statement. "Today we follow through on our commitment to give those who save lives every day at the Crisis Line the training, additional staff and modern call center technology they need to make the Veterans Crisis Line a gold standard operation." The second site for the program — until recently, all operations were handled through Canandaigua VA Medical Center in New York — will mean a boost in call responders from 310 to more than 500 and an increase in social service assistants from 43 to nearly 80. Callers should not notice any difference in operations, but will be more likely to talk to specialists trained in military and veterans issues with the additional staff on hand. During times of heavy use, callers to the veterans line are transferred to mental health professionals at the National Suicide Prevention Hotline, but those specialists may not have access to some VA program and resource information. Department officials said the second office is part of the broader MyVA initiative, the bureaucratic restructuring plan created by VA Secretary Bob McDonald. Plans for the expansion were announced earlier this year. But the opening also comes just days after Congress passed new legislation titled the "No Veterans Crisis Line Call Should Go Unanswered Act," requiring VA officials to develop plans for improving response times and rates for the service. In June, the program's director abruptly resigned amid reports that high numbers of calls to the veterans line were going unanswered by VA staffers, and instead being routed to backup specialists. In fiscal 2016, the Veterans Crisis Line answered more than 510,000 calls, 53,000 chat requests and 15,000 texts. VA statistics show roughly 20 veterans a day nationwide commit suicide. Of those, only six are active users of VA services. To contact the Veteran Crisis Line, callers can dial 1-800-273-8255 and select option 1 for a VA staffer. Veterans, troops or their families members can also text 838255 or visit VeteransCrisisLine.net for assistance.
ProPublica files lawsuit seeking Agent Orange documents from the VA (ProPublica)
ProPublica has sued the U.S. Department of Veterans Affairs, claiming the agency failed to promptly process a request for correspondence with a consultant about Agent Orange, a toxic defoliant used during the Vietnam War. The lawsuit, filed late Friday in U.S. District Court in Washington, D.C., alleges that the delays violated the Freedom of Information Act, a 50-year-old law whose mission is to provide the public with information about government operations. ProPublica submitted a FOIA request in May, requesting correspondence between various VA officials and scientist Alvin Young, who has guided the stance of the military and VA on Agent Orange and whether it has harmed service members. The request also sought internal correspondence about any contracts awarded to Young or his consulting firm. To date, the VA has not provided any of the requested documents. "We always try, as we did in this case, to resolve records issues without filing a lawsuit." said Stephen Engelberg, ProPublica's editor in chief. "The documents that relate to Dr. Young's government-paid work are exactly the sort of material the Freedom of Information Act covers. We look forward to reporting on their contents as soon as possible." In a statement, the VA said it has not formally received the lawsuit and does not comment on pending litigation. It also said, "VA strives to process FOIAs on a first-in, first-out basis. Generally, requests are placed on one of two tracks: simple or complex. Complex requests, by definition are more laborious and may require more time to process." Young has been a staunch defender of Agent Orange, saying that few veterans were exposed to the herbicide, which contained the chemical dioxin. Some vets, he wrote in a 2011 email, were simply "freeloaders," making up ailments to "cash in" on the VA's compensation system. (The email was to a veteran who had been corresponding with Young and subsequently shared it with others.) Over the years, the VA has repeatedly cited Young's work to deny disability compensation to vets. Young's critics, including other scientists, say that his research has been compromised by inaccuracies, inconsistencies or omissions of key facts. Some of Young's work has been funded by Monsanto Co. and Dow Chemical Co., the makers of Agent Orange, and he served as an expert for the chemical companies in 2004 when Vietnam vets sued them. ProPublica and The Virginian-Pilot wrote about Young's role in the VA's handling of Agent Orange claims in October. In the story, he defended his consulting work and his research. He said there's no conclusive evidence showing Agent Orange directly caused any health problems. He also said he believes most sick vets are suffering from the effects of old age, or perhaps war itself, rather than Agent Orange. The article was part of a series of articles about Agent Orange's lasting effects more than four decades after the Vietnam War ended. In its May FOIA request, ProPublica asked the VA to expedite its handling of the request and waive all fees. While those requests were granted, different offices within the VA have cited various reasons, including computer issues and a backlog of requests, for not producing any records. "The VA has stonewalled and failed to disclose them," said the lawsuit, filed on ProPublica's behalf by attorney Seth Watkins of the law firm Adduci, Mastriani & Schaumberg, in Washington, D.C. The lawsuit seeks an order compelling the VA to produce the records and pay its attorney's fees.
Two key Senate chairmen call for new VA leadership (Washington Post)
Beleaguered Department of Veterans Affairs officials, still reeling from a 2014 scandal over the coverup of long patient wait times, should expect more unwanted attention after Donald Trump takes office. Two Senate committee chairman are urging the president-elect to pursue reform at VA, which they said has "an urgent need to improve veteran care, promote accountability, and protect whistleblowing within the VA." Sen. Ron Johnson (R-Wis.), chairman of the Senate Homeland Security and Governmental Affairs Committee, and Sen. Charles E. Grassley (R-Iowa), chairman of the Senate Judiciary Committee, urged "new leadership" at VA in a letter to Vice President-elect Mike Pence, chairman of the Trump transition team. … A long series of unscrupulous acts by some VA employees and lax management caused significant patient service problems and led to the resignation of the VA secretary in 2014. Robert A. McDonald, the current secretary, has instituted a series of reforms that have been praised by veterans service organizations. A Journal of General Internal Medicine literature review, published in July, indicated that compared with non-VA health-care facilities in the areas of safety and effectiveness, VA had "generally better or equal performance, with some exceptions." The senators' recommendation for new leadership conflicts with the wishes of 20 veterans-related organizations that called on Trump to retain McDonald, saying his transformation efforts "are showing early signs of success in the form of a better veteran experience, and, if continued, we believe they have the potential to eventually make VA a model agency." Six large veterans service organizations praised McDonald to the transition team for his "effective initiatives." One important problem the senators cited is VA's "cultural problem with whistleblower protection. … Our Committees have worked closely with VA whistleblowers across the country. We have been able to identify common challenges that VA whistleblowers face when they take the courageous step to come forward and report wrongdoing. In some instances, VA whistleblowers have been subjected to retaliatory investigations and placed on administrative leave for unreasonable lengths of time." Grassley and Johnson said they "look forward to working with the new Administration to enact meaningful reforms that improve veteran care, expand veteran choice, hold all VA employees accountable, and enhance whistleblower protections." The senators said "the vast majority of VA employees are dedicated and hard-working civil servants," but they were critical of the current administration, saying it "has shown that it is either unwilling or unable to hold employees accountable for wrongful conduct." Grassley and Johnson urged the new administration to "work with Congress to enact additional accountability measures for all VA employees." That's in line with Trump's campaign platform. It aims to "Make the VA great again by firing the corrupt and incompetent VA executives who let our veterans down." His 10-point VA plan says he intends to "use the powers of the presidency to remove and discipline the federal employees and managers who have violated the public's trust and failed to carry out the duties on behalf of our veterans." Legislation approved in 2014 allows the department to fire feds faster by weakening civil service protections for VA senior executives. Two years after President Obama signed the law, approved with bipartisan support, his administration belatedly decided it would not enforce a provision that prevented employee appeals to the full Merit Systems Protection Board. The House has approved legislation that would extend the sharply truncated appeals process to senior executives across government. The chances for enactment of that legislation probably will increase once Trump takes office. The letter from the senators was noticeably more moderate in tone than remarks from former House speaker Newt Gingrich. In a Washington Post Live interview Friday, he used harsh language to encourage new laws that would allow expedited dismissals of VA employees. Referring to scandals that have plagued VA, Gingrich asked: "Do you think people who kill veterans should stay in their jobs? … [Should] we make the government union people happy and keep their jobs, people who we know broke the rules and killed veterans?"
New law allows injured veterans to recoup erroneous severance taxes (Stars and Stripes)
Thousands of veterans injured in combat could soon be able to recoup taxes erroneously collected from their disability severance pay due to a new law signed by President Barack Obama. About 13,800 veterans separated from the military due to their injuries might have been affected, the nonprofit group National Veterans Legal Service Program estimates. Due to an accounting error, as much as $78 million in taxes deducted over decades from the lump sum payments. Federal law considers the severance payments tax exempt. But the nonprofit group said the Defense Finance and Accounting Service system was automatically making deductions since 1991, meaning troops injured in conflicts spanning from the Gulf War to the wars in Iraq and Afghanistan might have been taxed thousands of dollars improperly. "Many of them I spoke to were hearing of this issue for the first time," said Tom Moore, an attorney and manager of the Lawyers Serving Warriors project at the nonprofit group. The average tax payment was $5,650, he said. The deductions were uncovered and investigated by Moore and the National Veterans Legal Service Program and have now been stopped by the Defense Finance and Accounting Service. They had initially pursued a class-action lawsuit but realized the only clear solution was a new law backed by Congress. The Combat-Injured Veterans Tax Fairness Act signed by Obama on Friday requires the Defense Department to calculate what money is owed to whom and provide veterans the option to reclaim the taxes. The lump-sum severance money was paid to veterans who were injured in combat but did not rate permanently disabled. The amounts depended on rank and length of service at the time. The average total payment was about $22,000 – severance ranged between about $12,000 and $100,000 – and was taxed at 25 percent, Moore said. The military was aware of the automatic taxes and attempted to notify troops undergoing medical separation of how to reclaim the money. It required the servicemember to file a claim with DFAS by December of the year that they were separated, Moore said. The Internal Revenue Service also offered a three-year window for veterans to file an amended tax return to recoup the improper deduction. But Moore said thousands of veterans have missed the opportunities. The military is now required to "notify all of these veterans and let them all know the three-year period to file with IRS is open," he said. Sen. Mark Warner, D-Va., and Sen. John Boozman, R-Ark., pushed the legislation in Congress. "It is unbelievable that Congress needed to act to clear up this issue. Severance pay for servicemembers who suffered combat-related injuries should not be taxed under any circumstance," Warner said in a released statement.
How the RNC mobilized military veterans to produce record support for Trump (Washington Examiner)
A Republican National Committee strategist has revealed the strategy that produced record support for Donald Trump among veterans in the 2016 election. U.S. military veterans voted for Trump over Hillary Clinton by a 2-to-1 margin, according to CNN exit polls — 61 percent to 31 percent. That is the largest margin for any presidential candidate since at least 1976, the earliest such data was available to the RNC. John McCain, a decorated war hero, won the veteran vote by a margin of 10 percent over Barack Obama in 2008. Mitt Romney won veteran voters by a margin of 20 percent over Obama four years later. "The key to Trump's appeal with veterans was that first and foremost, this was a candidate who made veterans issues a center point of his campaign," said Bob Carey, the director of military and veteran engagement with the RNC. Trump created a 10-point plan to tackle veterans issues and pledged to create a 24-hour direct hotline to the White House for veterans to lodge complaints about the U.S. Department of Veterans Affairs. The RNC created full-time staff positions focused on veteran turnout as early as the fall of 2014. The RNC's 2016 veterans campaign grew to include 50 full-time staff positions and 350 field operatives and attracted 27,000 veteran volunteers. The RNC also relied on veterans to knock on doors of veterans who were likely voters. "Veterans are among the most trusted groups in the country. On average, veteran engagements with voters were twice as long as non-veteran initiated engagements. Voters contacted by a veteran are also twice as likely to answer their questions." Given that the veteran population is widely diffuse, the RNC found that phone-banking was a more efficient way to reach veteran voters. The RNC facilitated 1.35 million veterans-focused door knocks or calls in battleground states in the presidential election. The RNC also worked to participate in both the state and national veterans events. These events allowed the RNC to increase its database of prospective voters. "Using data analytics and modeling we were able to identify 1.1 million new veteran voters," Carey said. "We assigned each veteran a score of how likely they were to vote Republican." Carey said that 78 percent of veterans voted in the 2016 election, compared to 57.9 percent of eligible voters overall. Turmoil in the Veterans Health Administration may have contributed to the higher veteran turnout: In 2014, both independent and internal investigations revealed that the Veterans Health Administration often failed to meet a 14-day target for veterans to receive treatment. The scandal led to the eventual resignation of Secretary of Veterans Affairs Eric Shinseki in 2014. A VHA internal audit released on June 9, 2014, revealed another 120,000 cases where veterans never got care or documents were altered to make it appear as if the appointments came within the 14-day window. That year, President Obama signed legislation pledging $15 billion dollars to reform veteran healthcare. The reforms also allowed veterans to seek healthcare services from the private sector in certain circumstances. Despite the reform package, the number of patients having to wait 30 days for an appointment as well as average wait times for an appointment have increased according to data released by the VHA in December. "I don't think the veteran vote for Trump was a backlash against President Obama's policies with the VA or the change in policies regarding LGBT military personnel and veterans," said Matt Thorn, the executive director of OutServe-SLDN, a non-governmental network that focuses on supporting LGBT members of the armed services and veterans. "I do think the administration will find it a tall order to fulfill their own populist claims regarding VA reform."
Obama approves US honor for veterans of WWII spies agency (StarTribune)
President Barack Obama has signed legislation that bestows one of the nation's highest civilian awards on veterans of the American World War II spy agency founded by a New Yorker. The OSS Congressional Gold Medal Act signed this week honors veterans of the Office of Strategic Services, the precursor to the CIA and today's special operations forces. The Senate passed the measure earlier this year, with the House following last month. OSS veterans and members of the Virginia-based OSS Society had fought for years to get the special recognition for the spy agency, which ran intelligence networks and resistance operations behind enemy lines in Europe and Asia. The OSS was organized and led by Buffalo native Gen. William "Wild Bill" Donovan, a Medal of Honor recipient during World War I.
Veterans turn to yoga to help treat PTSD (WBAA)
An estimated 8 million people in the United States suffer from PTSD, post-traumatic stress disorder. In Indiana, as many as 50,000 Hoosier veterans could be dealing with it. But a new program is exploring a novel treatment, yoga. U.S. Navy veteran Larry Dodd has had multiple surgeries. He deals with poor circulation; he's a recovering alcoholic; and he and his wife are raising their two young grandchildren because his son is dealing with addiction. But he's found something that helps with his stress. "I really believe it's changed a big part of me at 62-years-old," Dodd says. Yoga. The ancient practice of utilizing mind and body to achieve harmony and wellness. "It's helped me with my breathing, it's helped me concentrate," Dodd says. "It's helped me with numerous things." For instance, medically, Dodd says after a recent ultrasound to check the level of blood flow in one of his legs, the results shocked him. "The result was 52 percent so it went up 22 percent," says Dodd. The opportunity to practice yoga presented itself to Dodd at the Roudebush VA Hospital in Indianapolis. He saw a pamphlet about a research project studying yoga as treatment for PTSD. Louanne Davis, a clinical research psychologist at the VA, has been focusing her study on psychological interventions for people with chronic mental illnesses like schizophrenia or PTSD – a problem that's especially prevalent for Indiana veterans. The Indiana State Department of Health estimates that there are between 10,000 and 50,000 veterans in Indiana who have PTSD. "Trauma memories and reminders constantly increase arousal and that is because the stimulating branch of the nervous system gets us ready to fight or flee so that we can survive," Davis says. That cycle can lead to reoccurring stress and anxiety. "It's exhausting mentally and physically and it has a lot of negative effects on the mind and the body and the immune system." Davis explained. Numerous studies have sought to verify yoga as an effective intervention for anything from cancer to asthma. Fewer studies have examined the benefits of how yoga can help a patient's mental health and Davis's study is one of the largest to date. She says she is looking at yoga as a form of treatment because it stimulates the calming branch of the nervous system. "That kind of helps to put everything back in balance once we're no longer in danger and it helps to decrease that hyper-arousal." Davis said. The study is funded by a research branch of the Veterans Administration and it is using a comparison group participating in a wellness class to measure the results. Davis says he hopes the information can help lead to changes in treatment. "These results will inform policies down the road in terms of what the VA would offer for veterans and people in general in the community who have PTSD," Davis said. For patients like Larry Dodd, whose son also is a veteran struggling with his own illnesses, it's the hope of helpful solutions like yoga that matter."Maybe somewhere down the line me and my boy will get together and do some Namaste," says Dodd. Davis is still looking for participants for the study that will continue through next year.
Veterans starting businesses in Phoenix get a helping hand (KTAR)
Starting a business is hard. Now, help is on the way through a business "incubator" gearing up in the Arizona Center in downtown Phoenix. And the target audience is veterans. It's meant to be a haven for veterans starting their own businesses. A support team and resources will all be in one room, called the Armory, thanks to Air Force veteran and tech entrepreneur Phillip Potter. "We're starting off with eight veteran-led start-up teams. Those teams will learn how to not make critical mistakes that they can't recover from, but more importantly, to get product services and technologies out into the market," said Potter, who founded the Armory Incubator. Cyber security expert and veteran Paulo Shakarian has a start-up that's about a year old … and growing. Cyr3con focuses on cyber reconnaissance. Shakarian will be one of the first to work from the Armory Incubator. "We're looking at raising money, how to deal with customers, creating contracts," Shakarian said. Shakarian joined the military in 1998 and served until 2014. He started out at West Point, then served as a military intelligence officer in Germany, Iraq, New York, and Arizona. He's currently an assistant professor at Arizona State University in the Ira A. Fulton Schools of Engineering. The Armory will be giving the veteran entrepreneurs free office space, business mentors, and access to capital. In turn, the owners of the Arizona Center are donating the space to the Armory for the first 18 months. "They're going to set up tables, they're going to have access to internet, whatever else they need," said Phoenix Mayor Greg Stanton, who is supporting the effort. "They're going to provide them the space, the mentoring with other successful entrepreneurs, coaching them about how to advance their business, and obviously, access the capital, which is so necessary to grow your business," Stanton said. Stanton said he wants Phoenix to be known as the most veteran-friendly city in the United States.