Veterans News – January 11, 2017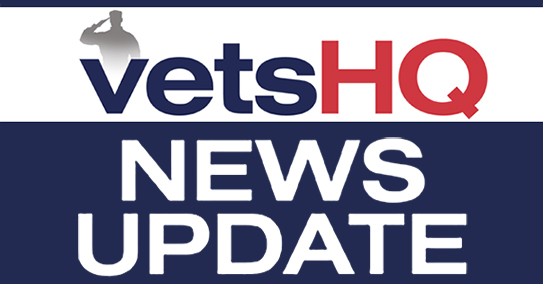 Trump announces David Shulkin as pick for secretary of Veterans Affairs (NPR)
President-elect Donald Trump announced Wednesday that he plans to nominate David Shulkin to be his secretary of veterans affairs, a position that requires Senate confirmation. Shulkin is currently the undersecretary for health at the VA, which means he runs the Veterans Health Administration. He was nominated for that position by President Obama in March 2015 and confirmed by the Senate that June. Shulkin's official bio says he is a physician — a board-certified internist — and was the chief executive or chief medical officer of several hospitals and hospital systems. He is also an entrepreneur who founded a health care information company called DoctorQuality. Notably, he is not a veteran. As NPR's Quil Lawrence reported last month, the VA has always been headed by a veteran. "I have no doubt Dr. Shulkin will be able to lead the turnaround our Department of Veterans Affairs needs," Trump said in a statement following the announcement. "Dr. Shulkin has the experience and the vision to ensure we will meet the healthcare needs of every veteran." … Trump considered a series of possible VA secretaries before deciding on Shulkin — he said on Wednesday that he interviewed more than 100 candidates. Quil reported that the president-elect met with Iraq veteran Pete Hegseth, who favors privatizing VA health care, as well as former Sen. Scott Brown, R-Mass., who is a National Guard veteran. Just-retired Republican Rep. Jeff Miller, who was the head of the House Veterans' Affairs Committee, was a Trump adviser who was also considered a candidate. Both Politico and The Washington Post report that several possible candidates for VA secretary rejected Trump's overtures.
Phoenix VA still troubled by long waits for medical care, investigators say (The Washington Post)
Almost three years after long waits for medical appointments for veterans exploded into a nationwide scandal, the Phoenix VA hospital at the center of the crisis still is not providing timely care, a watchdog group documented Monday. Special Counsel Carolyn Lerner, whose office represents whistleblowers and investigates their claims, wrote in a letter to President Obama that two independent reviews have confirmed many allegations brought by a doctor at the Phoenix facility. One review, by the inspector general for the Department of Veterans Affairs, said a veteran with heart trouble died last year while waiting for cardiology tests that could have saved him. Investigators also found that on a given day, 1,100 veterans in Phoenix have a longer-than-30-day wait to see a doctor. And during the period reviewed by investigators, 215 veterans died while waiting to see a specialist. "In case after case since 2014, Phoenix VA whistleblowers have exposed and helped to correct serious problems with veterans' care," Lerner said in a statement. She thanked the whistleblower, Kuauhtemoc Rodriguez, chief of specialty care clinics in Phoenix, for his "courage" in coming forward. The findings are likely to present challenges for President-elect Donald Trump's incoming administration, which has made improving care for veterans a priority. Continuing delays in care could bolster the case of agency critics, who say the government alone cannot meet the medical needs of all veterans, who should be able to turn to private doctors when they want. … "Although [Veterans Health Administration] has made efforts to improve the care provided at [the Phoenix hospital], these issues remain," Larry Reinkemeyer, assistant inspector general for audits and evaluations, wrote in its review of Rodriguez's claims. While some of the claims were not substantiated, investigators for the inspector general and VA's Office of Medical Inspector corroborated others. A VA spokesperson did not respond to requests for comment. Among the problems investigators found:
A veteran who died of cardiovascular disease did not receive a cardiology exam his VA physician ordered. The agency determined that had he received the exam when he should have, further testing and interventions could have prevented his death.
During a week in October 2015, nearly 3,900 medical appointments in Phoenix were canceled. Of those, 59 should have been rescheduled and were not. Of those 59 patients, 12 may have experienced harm that could have been prevented without the delay in care.
On an average day, the Phoenix VA has 1,100 patients waiting longer than 30 days for appointments.
Patients needing to see a psychotherapist wait an average of 75 days.
Out of a sample of 215 veterans with 295 consults who died while waiting for care, 62 of their consults (21 percent) were delayed. The delayed consults did not contribute to their deaths, the inspector general's office concluded.
In one case, a veteran "waited in excess of 300 days for vascular care" following a consult request from another doctor.
Out of a sample of 30 inappropriately canceled chiropractic consults, 28 veterans did not receive the appointment they requested.
McDonald has said that on his watch, the agency has added thousands of appointments throughout the system, and that continuing problems like those in reported in Phoenix are isolated.
Trump's VA pick is the first non-veteran for the role (Task & Purpose)
For the first time in its history the Department of Veterans Affairs will be headed by a non-veteran. While speaking at a press conference on Jan. 11, President-elect Donald Trump announced that David Shulkin, the current Under Secretary for Health at the VA, will take over as the department's head if confirmed. "One of the commitments I've made is that we're going to straighten out the whole situation for our veterans," Trump said of the appointment during the press conference. "Our veterans have been treated horribly." Shulkin has worked at the VA, the nation's largest integrated healthcare system with over 1,700 care sites serving 8.7 million veterans a year, since 2015 and comes to the post with extensive experience in the department and in medicine. The selection of Shulkin comes as a surprise to some, in part because of his civilian background, and due to his tenure under the Obama administration. Shulkin was handpicked by President Barack Obama in March 2015 following the retirement of the previous undersecretary amid the wait time scandal at Phoenix, Arizona VA hospitals. Shulkin will replace the current secretary of the VA, Robert McDonald, himself an Army veteran. "He's fantastic," Trump said of Shulkin. "He will do a truly great job."
VA Secretary Robert McDonald's advice to vets (MilitaryTimes)
Outgoing Veterans Affairs Department Secretary Robert McDonald said he looks forward to being able to "go to the pool and drink pina coladas" once his time leading the department comes to an end. But before the incoming Trump administration takes over, McDonald offered attendees of the Student Veterans of America National Conference some advice and perspective. "In my mind, there is no single human endeavor that leads to greater transformation than education," McDonald said. The secretary also recommended that the student veterans look for careers that continue the service that they began in uniform. "What more important blessing could there be than to be able to have a positive impact on the life of another person? What a positive impact you can have." McDonald said he became the VA secretary to do just that. But he expressed frustration with the politics inherent in the role. "When I listen to the political dialogue, I sometimes get incensed," he said. "Should we privatize the VA, you know, so the healthcare companies of America can make more money? Should we ask veterans to go to private sector doctors who may not know anything about post traumatic stress?" McDonald dedicated a large section of his speech to giving veterans four pieces of advice:
Consider your life's purpose: "Please think about what your purpose is in life, and you will find that if you do that, it will animate the rest of your life," McDonald said. He added that it's OK to change your mind a few times. "But you're living your life every single day, wouldn't it be good to lead it in a certain direction, toward purpose?"
Set big goals: "As you think about your purpose, think about your goal and make sure your goal is big enough to overcome all your fears," he said. McDonald recalled how he was unable to become an Eagle Scout because he was afraid to swim. But he passed several much more difficult swimming tests while attending West Point. "Why? Because I had a goal that was bigger than my fear."
Work for an organization that shares your values and purpose: "Find a company that has a purpose congruent with your own," McDonald said. "That's where you're going to be spending the majority of your waking hours, and you want to make sure you're achieving your personal purpose, while also achieving the corporate purpose."
Never stop learning: "I'll tell you a secret, but you've got to promise me you'll keep it secret: What differentiates those who succeed in business … is maintaining that ability to learn. You've got to learn new things all the time," McDonald said. The most important things students learn in school aren't any particular facts or equations. It's how to learn. And learning should not stop once you graduate, he added. "Things are going to change and you need to change too, and the only way to do that is to continue learning."
Scientist gets grant for study of veterans with traumatic brain injuries (EurekAlert)
A researcher from the Center for BrainHealth at UT Dallas has been awarded a $2.7 million grant from the Department of Defense (DoD) under the Joint Warfighter Medical Research Program. The grant, awarded to Dr. Daniel Krawczyk, deputy director of the Center for BrainHealth, will fund research, via a virtual technology platform, to improve cognitive and functional deficits for veterans who have experienced traumatic brain injuries (TBI). The project is a follow-up effort from a Cognitive Rehabilitation for Traumatic Brain Injury Clinical Trial Award previously given by the DoD's Psychological Health and Traumatic Brain Injury Research Program. It was conducted under the strategic oversight of the DoD's Clinical and Rehabilitative Medicine and Military Operational Medicine Research programs. "Those who experience a traumatic brain injury often struggle with working memory, planning and cognitive control, which impacts real-life functionality," said Krawczyk, associate professor of cognitive neuroscience and cognitive psychology and Debbie and Jim Francis Chair in the School of Behavioral and Brain Sciences. "Utilizing an innovative virtual-reality platform, we hope to improve cognitive difficulties in individuals with chronic TBI by training strategies to accomplish complex real-life tasks." The study will include more than 100 veterans, regardless of service status, who have sustained traumatic brain injuries. The research team will collect structural and functional brain imaging, and neuropsychological evaluations from participants before and after training. The team also will use Expedition, a virtual-reality platform developed by Virtual Heroes, a division of Applied Research Associates Inc., to establish training remotely over a four-week period. The real-life training scenarios include packing for a trip, planning and executing various modes of transportation, selecting and remembering locations as well as money and time management. "The project represents a great opportunity to leverage the innovative work Virtual Heroes has done in serious gaming to address a critical need for this important and highly vulnerable population of veterans," said Greg Rule, professional engineer, project manager with Applied Research Associates. "The program must be tailored to the audience, entertaining enough to encourage them to use it, but capable of collecting the necessary data on cognitive performance of the users." "The unique design and approach of Expedition may also provide for quantifiable performance data throughout the intervention itself, not just the traditional 'before' and 'after,'" Krawczyk said. "The possibility of getting a peek inside the historic 'black box' of traumatic brain injury research may assist in the development of more effective or customizable interventions and more sensitive evaluation methods."
Bonuses up to $1,500 are available to Ohio veterans (The News-Messenger)
In another example of how Ohio aims to "serve those who served," members of the U.S. Armed Forces can receive the Ohio Veterans Bonus, which pays between $500 and $1,500. The bonus pays $100 a month to veterans who served during the eligible periods in Afghanistan up to a maximum of $1,000. For veterans who served in other parts of the world during this period, the payment is $50 a month up to a $500 maximum. To apply for the Ohio Veterans Bonus, contact the Ottawa County Veterans Service Office at 419-898-2089, toll-free within Ottawa County at 800-610-8872, or visit at 8444 W. Ohio 163, Oak Harbor. Veterans medically discharged as a result of combat service can receive $1,000, regardless of how much time they spent in theater, plus up to $500 for months of service elsewhere. The current bonus program extends to family members of those killed in action or who died from disease as a result of service in Afghanistan. In those cases, recipients may receive a bonus of $5,000 plus whatever the service member was eligible to receive, up to $6,500. The eligible time period for service in Afghanistan or any location outside Afghanistan is from Oct. 7, 2001 through a date yet to be determined by the president. Eligible veterans must have been Ohio residents at the time of their entry into the service, and must be Ohio residents at the time they apply. As of October 2016, the Ohio Veterans Bonus program had paid 91,060 claims amounting to more than $74.3 million. The Ohio Veterans Bonus is not financed with taxes. Ohio voters overwhelmingly approved a constitutional amendment allowing the state to sell bonds to provide a special payment to servicemen and women.
Veterans learn glass art as coping mechanism (Stars and Stripes)
At least one Quad-City military veteran who suffers from post-traumatic stress disorder, or PTSD, added a new coping mechanism to his arsenal this fall. Glassblowing — the art of inflating molten glass into decorative pieces — found Mark Van Osdel just as the U.S. Army and Navy veteran planned to pursue the craft himself. "It's something I always wanted to do," said Van Osdel, who spent about 14 months in Iraq during 2007 and 2008. "It's obviously not a cure by any means, but it gives you a reason to get up and go do something." Last month, the Quad-Cities Vets Center partnered with Hot Glass, a not-for-profit business in downtown Davenport run by artist and executive director Joel Ryser. Prior to launching in 2014, Ryser and his son Logan raised more than $200,000 worth of donations in cash and equipment over a two-year span. They remodeled the vacant space and transformed it into a vibrant studio where they teach the basics of glassblowing, and create and display their work. The Quad-City Times reports the Rysers offered free classes to at-risk or under-served children from the get-go, and just introduced the hands-on clinics for veterans. "The way I look at it," Ryser said, "people donated everything to get this started, so I want to give other people the opportunity to do something they normally don't have a chance to do." Among other funding sources, Ryser specifically credited GETT Industries in Milan, the Electric Doctor in Bettendorf and the Davenport-based Hubbell-Waterman Foundation for financing his mission. Located on the western side of Davenport Printing Company's building across from Modern Woodmen Park, the steamy shop is a prime spot on a chilly December day. During the active production process, glassblowers there frequently stick their steel blowpipes into one of two 2,300-degree furnaces to reheat their fiery honey-like formations. One day earlier this week, the father-son duo — drenched in sweat — helped one another spin, shape and blow a bowl with fluted edges and a drinking glass. A lot of their work, they pointed out, requires more than one set of hands. Ryser, who serves as director of the art department at Moline High School, also coached football there for 26 years. He said the teamwork aspect of glassblowing drew him to the medium, and he thinks it attracts and benefits his students, as well. "They're in here making something, but they're also learning how to work together and communicate, which they need to do out there in everyday life," Ryser said. "Whether it be the soldiers or the kids, we're hoping that they're taking a little bit of that away." In high school, when Logan played football under his father, the now-25-year-old said he "never" thought he'd become an artist. "I definitely wanted to be involved on the business side of things, but now I'm in love with the artwork, too," he said. "It's a newfound passion of mine." To help cover the costs of rent, utilities and supplies, which comes close to $2,000 a month, the Rysers teach private groups and pursue commissioned jobs on the side. "I don't make any money doing this," said Ryser, who sells intricate vases, ornaments and paperweights too. "Our goal is just to stay open and serve the community." Throughout 2016 to 2017, they hope to instruct at least 50 individuals in complimentary classes, thanks to about $35,000 in grant donations they've received from various community organizations. Pleshette Butler, director of the Quad-Cities Vets Center, said she currently has a list of veterans waiting to enroll in another course at Hot Glass. She thinks the program is "therapeutic" for veterans who battle bouts of anxiety, anger or depression associated with PTSD. "They get to work together as a team just like they do in the military," Butler said. "They learn a lot and it gives them a sense of pride when they complete a project." Van Osdel, who lives in LeClaire with his wife and three children, last visited Ryser on Wednesday with Chance, his mixed-hound service dog that accompanies him everywhere. The stay-at-home father said he particularly enjoys the camaraderie Hot Glass provides. "The more I go down there, the more he (Ryser) lets me do," said Van Osdel, who formerly served as a rescue swimmer in the U.S. Navy. "It definitely helps take your mind off of what's going on in the world."