Veterans News – January 9, 2017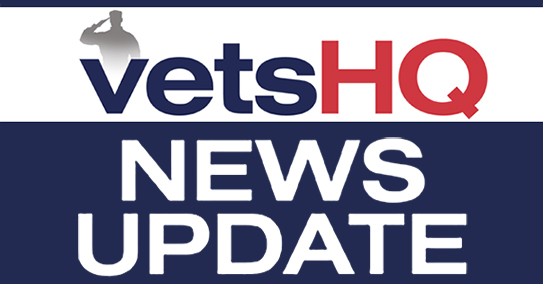 Report: VA employees received millions of dollars in unjustified incentives (Stars and Stripes)
The Department of Veterans Affairs handed out more than $30 million in employee incentives in one year without justification, and it will continue to overspend if changes aren't made, according to a report released Thursday by the agency's internal watchdog. The findings are the result of an investigation by the VA inspector general's office into how the department was using funds to attract and retain employees. Inspectors initiated the investigation after allegations that the department was giving out too many incentives to VA executives without cause – a charge Republican lawmakers and VA leaders have quarreled about in recent years. "The VA has limited assurance that it is using [recruitment, relocation and retention] incentives effectively and strategically to acquire and retain talent," the inspectors' report stated. Inspectors found $30.7 million of $66 million spent in fiscal 2014 to recruit, relocate or retain employees was not fully justified. At that rate, they estimated the VA could give out $158.7 million in unsupported incentives through September 2019. Inspectors concluded VA officials did not always confirm the incentives were being used to help fix workforce gaps or were necessary to recruit and retain employees. The VA also failed to recoup about $784,000 of incentives that were awarded on conditions that employees then did not meet. Inspectors estimated the VA could fail to collect another nearly $4 million through fiscal 2019. Meghan Flanz, acting assistant secretary for VA human resources and administration, responded to the report by saying her office has started to take corrective measures and the department has already updated some of its procedures and internal controls to avoid giving out incentives haphazardly. The findings were issued about two weeks after Deputy VA Secretary Sloan Gibson sent a letter to Congress urging lawmakers lift spending restrictions on employee bonuses that were put in place last year. Limits on how much the VA could spend on bonuses and other awards to employees were worked into the Comprehensive Addiction and Recovery Act of 2016, which addresses the nationwide opioid epidemic. Gibson called the restrictions "counter-productive," "unwarranted" and a hindrance in hiring and retaining high-quality employees. Because of them, he said, employees would see a 30-percent cut in performance-based awards this fiscal year. "[It] defies logic that Congress should so severely limit employee awards and incentives, for VA alone, at such a pivotal time in our transformation," Gibson wrote. After the wait-time scandal in 2014, in which veterans were found to be waiting long periods for treatment, the VA started a concentrated effort to hire more medical staff. But the department has been giving out incentives without confirmation that they were helping to fill gaps in the workforce, the inspectors' report stated. As an example, inspectors cited one $51,316 relocation incentive awarded in October 2013 to fill the vacancy of director at the Hudson Valley Health Care System in Montrose, New York. Hiring officials said the incentive was necessary because of high turnover in the facility and a lack of qualified applicants. But inspectors found the position was not vacant for an extended period of time and the job was not well advertised. "We found this relocation incentive was based on inaccurate information and was not justified," the report states. "We determined the position was not hard to fill or subject to leadership turnover." In addition, the VA had not created workforce plans in many cases to ensure they could eventually get away from handing out incentives, inspectors found. "While there are no limits on the number of years an employee can receive retention incentive payments… retention incentives are not intended to be used long term," the report reads. As chairman of the House Committee on Veterans' Affairs, former Rep. Jeff Miller, R-Fla., was one of the VA's main critics. He's previously said the department gave out bonuses with "reckless abandon." Most of Congress' complaints have centered on incentives to VA executives. "Clearly, the judgement of VA leaders is clouded by their continual obsession with cash bonuses, awards and incentives for employees even in the face of ongoing scandals plaguing the agency," Miller wrote in response to Gibson's letter. Of the 1,546 recruitment incentives given out in fiscal 2014, two went to senior executives. They totaled $97,000 and were not properly authorized, inspectors found. Nineteen of 727 relocation incentives were given to executives, and they totaled $728,000 that was not justified. Of 1,719 total retention incentives given to VA employees, 11 went to executives. Ten of those incentives were given without a workforce plan, meaning $227,000 in retention spending was not supported, according to the report. Flanz wrote in the report that the VA was working to establish a talent management program for executives that would include workforce management plans, "reducing the risk of long-term reliance on retention incentives." Many of the incentives went to hard-to-fill positions such as medical officers, nurses and psychologists. However, in some cases, they were not fully justified, the report states. Inspectors did credit the VA for decreasing the amount spent through the recruitment, relocation and retention fund. In fiscal 2012, the VA spent $115 million on recruitment, relocation and retention. In fiscal 2015, the department spent $67 million. Those amounts are only a portion of the total amount the VA gave out in performance awards those years.
Why Trump still hasn't named a leader for the VA (The Washington Post)
With confirmation hearings for Donald Trump's Cabinet set to start this week, the president-elect still has not chosen a leader for the Department of Veterans Affairs, an agency he vowed on the campaign trail to significantly shake up. It is not for lack of trying. Trump has met with or considered about a dozen candidates to run the second-largest federal department. But none seems to have made the cut. Of all the day-to-day operations of government that Trump railed against during his campaign, VA, an agency reeling from scandal, came under special scrutiny. Its management challenges are vast, and the president-elect's promises to veterans to remake it daunting. Finding the right person for the job — and someone who actually wants it — remains one of Trump's biggest challenges less than two weeks before his inauguration. VA is one of only two Cabinet positions — the other is the Agriculture Department — without a nominee for secretary. In recent weeks, Trump has met with retired military leaders, politicians and health-care executives, some of whom would help diversify a Cabinet he is under pressure from some on his team to make more inclusive. He has met with some candidates multiple times and extended preliminary offers to others. Yet several qualified contenders have turned him down. Reince Priebus, Trump's incoming chief of staff, has urged the president-elect to expand the VA search to more women and minorities, according to a source close to the transition who spoke on the condition of anonymity because the person was not authorized to discuss internal discussions publicly. Trump met last week with Leo MacKay Jr., a senior vice president at Lockheed Martin who was a deputy VA secretary under President George W. Bush. But MacKay, who is black, is reluctant to leave the private sector, the source said. In December, Trump officials approached Navy Adm. Michelle Howard, the first woman and African American to become a four-star admiral. But she declined to pursue the post. VA, with 360,000 employees, an $180 billion budget, and a sprawling system of 1,700 medical centers and benefits, has proven one of the toughest corners of the government to run — and run well. Its daily operations are tested by the burdens of 15 years of war in Iraq and Afghanistan and increasing medical demands from older veterans who fought in Vietman, Korea and World War II. President Obama's first secretary, Eric Shinseki, a decorated former Army general, was forced out amid a widening scandal that exposed long delays for medical appointments and orders from managers to fudge wait times to cover the delays up. Trump has made it clear that he wants big reforms to fix what he has called a "broken" system that treats illegal immigrants "better than our vets." At the top of the list: a significant expansion of private health care outside VA for those who want it, an easier path to firing incompetent employees and less waste in agency programs. These ideas are opposed by powerful, old-line veterans of service groups in Washington, who tried to persuade Trump to keep Obama's current secretary, Republican Robert McDonald, on the job, but apparently have come up short. The tensions underscore another hurdle for the incoming president, say veterans' advocates: He must walk a fine line between ideology and constituencies, pushing for changes he wants without alienating large groups such as the American Legion and the Veterans of Foreign Wars, which have members in every small town in the nation. "Who in their right mind wants to go in and take on what seems to be insurmountable problems?" said Susan Lukas, a former high-ranking VA budget official who is now legislative director at the Reserve Officers Association. "There's an extremely high level of oversight." The job comes with other hurdles. Long waits persist for medical appointments in some parts of the system. VA runs the country's largest health-care system at a time when government-run health care is under fire. Its massive benefits program runs huge backlogs. Its leader must answer to otherwise divided lawmakers who unite for veterans to demand accountability. Unlike most other federal agencies, VA serves veterans directly. And when it fails, a well-organized constituency that has always been sacred to Americans and its politicians makes it known. The delays in finding a new secretary have worried veterans groups, which say the changes Trump pledged in his first 100 days in office could lose momentum. Nominations for the agency's health and benefits chiefs must be vetted by a special commission, adding months to the confirmation process. … One potential candidate, retired House Veterans Affairs Committee Chairman Jeff Miller (R-Fla.), fell from serious consideration because he is not a veteran. Another, Luis Quinonez, a Florida businessman and prominent Latino who had risen to the top of the list, withdrew before the new year, citing health issues. Quinonez also is battling Virginia officials over back child support, the Military Times reported, an issue that could have clouded his confirmation. At the same time, Cleveland Clinic chief executive and cardiac surgeon Delos "Toby" Cosgrove, considered the front-runner because of his extensive health-care background, also pulled out. He told transition officials that he could not extract himself from his commitments in Cleveland. Trump also has met with former senator Scott Brown (R-Mass.), an early supporter, and former Coast Guard commandant Thad Allen. The leading candidate left appears to be Pete Hegseth, 36, a Fox News Channel contributor and Iraq War veteran. Hegseth is a former president and chief executive of the conservative Concerned Veterans for America. The group, founded just four years ago, has an influential role in the Trump transition. From his perch at Fox News, Hegseth has been a harsh critic of McDonald's leadership. But some of Trump's advisers think that Hegseth, while aligned with Trump ideologically, does not have enough experience to lead such a massive agency, according to the source close to the transition team. Hegseth also has alienated traditional veteran service organizations by vowing to fire under-performing employees and turn over more of the system to private doctors, a change they warn would privatize the safety net for those who served. But Hegseth was told by Trump aides last week that he is still in the running, the source said. Sean Spicer, the incoming White House press secretary, said last week that there is "nothing to announce at this time" on a VA secretary nominee. He declined further comment. "There may be 50 or 100 people in America who have the bona fide qualifications to run VA, " said Philip Carter, an Iraq War veteran and senior fellow at the Center for a New American Security, focusing on veterans. "Most of them don't want the challenge or don't want to be asked because they don't align with Trump politically. If you pick badly, it will blow up in your face."
Study could expand benefits for Agent Orange exposure victims (The Newberry Observer)
A new study has found a close relationship between Agent Orange exposure during the Vietnam War and high blood pressure, a conclusion that could lead the U.S. Department of Veterans Affairs to dramatically expand the number of veterans eligible for compensation. The study, published last in early NOV by VA researchers in the Journal of Occupational and Environmental Medicine, found a higher rate of hypertension among members of the Army Chemical Corps who handled Agent Orange during the war compared to those who didn't. Corps members who served in Vietnam but did not spray the chemicals also had a higher rate of hypertension than their peers who served outside Vietnam. Both results were statistically significant and add to a body of evidence linking Agent Orange exposure and hypertension. The findings come 41 years after the close of the Vietnam War and decades since the last supplies of Agent Orange were incinerated. Since then, veterans have become increasingly distrustful of the VA. They maintain that their exposure to Agent Orange, which contained the toxic chemical dioxin, has harmed their own health and has been passed on to their children. A VA working group has been studying the latest scientific literature since March to determine if any illnesses should be added to the agency's list of diseases for which vets are automatically entitled to compensation if they served in Vietnam. Specifically, the group has been looking at new evidence linking bladder cancer, under-active thyroid, Parkinson's-like symptoms and hypertension to Agent Orange exposure. The VA had been expected to announce its decision this year, but officials now say that will be left to the administration of President-elect Donald Trump. "For this administration, the deadline for proposing new rules for potential new presumptions (of service connection to herbicide) has passed, and this will become work for the new administration to take to completion," VA officials said in a written statement first reported last week in the newspaper Stars and Stripes. Hypertension is the most common ailment among veterans seeking health care at the VA — indeed it is one of the most common ailments among older adults generally. Rick Weidman, legislative director of Vietnam Veterans of America, said the new report should add pressure to the VA to compensate vets for hypertension. His group has been pressing the VA to add the condition to its list of Agent Orange-connected diseases ever since the advisory panel first noted evidence of a link. He can think of only one reason to explain the agency's reluctance: "Money." An estimate of the cost of offering compensation for Vietnam vets with hypertension was not available.
Moving beyond talk therapy for PTSD — a challenge for the next VA secretary (MilitaryTimes)
As president-elect Trump continues to fill his cabinet and inner circle of advisers, it's not surprising that perhaps the most difficult job — that of Veterans Affairs secretary — will be the last to be filled. The next secretary will inherit a variety of challenges. In addition to managing hundreds of thousands of employees and tens of billions of dollars, he or she will be required to navigate a massive bureaucracy and overcome a growing negative public perception. I would argue, however, that the secretary's greatest challenge, which will only get worse as our post-9/11 veteran population ages, is battling the psychological wounds of combat so many of our veterans endure. This problem — a problem that's growing each day — will take more than the VA to solve. The VA rightly states that there is a national shortage of mental health workers. Not only are there not enough, but according to the Rand Corporation, many of these mental health professionals are not trained to deal with or understand the types of trauma our veterans experience. This is compounded by the fact that for many veterans, seeking "therapy" is inconsistent with their military backgrounds. The next VA secretary will not only have to understand the nature of psychological wounds and the magnitude of the problem, but also to lead an organization that some consider resistant to change and to use new and innovative approaches to mental wellness. There are growing concerns that the current handful of talk therapies and medications are marginally effective and that they reduce those veterans struggling with PTSD to a set of homogenous symptoms. In August 2015, the Journal of the American Medical Association called for a "new and innovative approach to PTSD among veterans." Indeed, we need to pay more than lip service to nontraditional approaches. We need to fund studies looking at the benefits of meditation, exercise, recreational therapies and other noninvasive approaches to achieving and maintaining health. We also need to change how we think about and discuss mental health issues. Retired Navy Capt. Charlie Plumb was a prisoner of war in Vietnam for nearly six years. While Plumb spent years being tortured and held in an 8- by 8-foot cell, an experience that anyone would find traumatic, he will tell you that these were the best growth years of his life. Plumb came back many pounds lighter, but immeasurably stronger. He was not suffering from post-traumatic stress disorder. To the contrary, he was benefiting from post-traumatic growth — an age-old concept supported by modern-day science. The VA can't care for our veterans alone. Likewise, no new secretary, no changes in bureaucracy, no privatization of services, nor bags of money, will completely heal our veterans of their invisible wounds and reintegrate them into communities. We need a national dialog and innovative approaches to reframe the "disorder and dysfunction of PTSD" to the "opportunity for growth."
Proposal would merge Nebraska veterans agencies (The Virginian-Pilot)
Two state agencies that serve Nebraska veterans would merge to streamline services and save the state an estimated $1.4 million under a new proposal endorsed Monday by Gov. Pete Ricketts. Ricketts unveiled the measure as one of his top priorities for this year's session, saying it would help veterans in a more efficient and effective manner. The legislation would combine the Nebraska Department of Veterans' Affairs and the state's Division of Veterans Homes, which operates under the Department of Health and Human Services. "What we hope to accomplish is create a one-stop shop for all of our veterans," Ricketts said at a standing-room press conference with roughly 70 veterans. The Division of Veterans Homes operates facilities for veterans in Bellevue, Grand Island, Norfolk and Scottsbluff. The Department of Veterans' Affairs has operations in Lincoln and Alliance and works with a network of veterans' service officers throughout the state. A new state veterans' home is set to open in Kearney in 2018 fall of 2018, replacing the current outdated facility in Grand Island. By merging the agencies, Ricketts said the state will have a single team working for veterans who can share resources and information. It also will allow the state to tap federal dollars that will replace an estimated $1.4 million drawn from the state's general fund. The shift will "further eliminate unnecessary bureaucracy," said John Hilgert, who oversees both agencies. Beth Linn, the Nebraska state commander of the American Legion, called the bill "necessary and long overdue." "This legislation puts the care and treatment of our veterans where it belongs — under the auspices of the Department of Veterans Affairs," Linn said. "The Nebraska VA understands the needs of all of our veterans." Nebraska has more than 143,000 veterans, many of whom are served by both agencies. Approximately 550 veterans live in the state-run homes, and Hilgert said he expects that number to increase over time. Sen. John Murante, chairman of Government, Military and Veterans Affairs Committee, is expected to introduce the bill Thursday after Ricketts delivers his annual address to lawmakers. If it passes, the legislation would go into effect on July 1. "This will be a streamlined process for the state of Nebraska, and I think it's an important step forward," Murante said.