Veterans News – January 6, 2017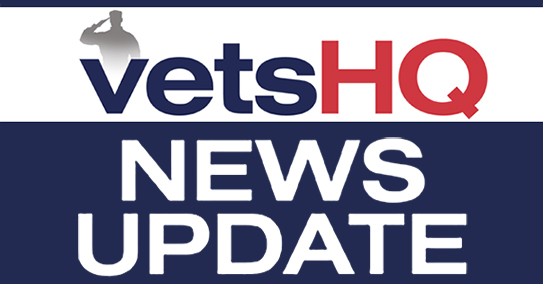 McDonald to Trump administration: Don't backtrack VA progress (Stars and Stripes)
In the wake of President-elect Donald Trump signaling big changes at the Department of Veterans Affairs, Secretary Bob McDonald appealed to the new administration Thursday in an exit memo not to abandon initiatives that he started at the agency during his two-year tenure. "It's critical to maintain the momentum we have built in transforming the department to best serve veterans," McDonald wrote in the memo required from all Cabinet members by President Barack Obama. "I urge VA's next secretary to make these key goals of the new administration at VA." McDonald asked that his replacement continue his transformation effort, "MyVA." He also laid out his "vision for the future," listing priorities for the next VA secretary that includes reforming the process for veterans to get private care. But Trump has said he considering more sweeping changes for the department, and Concerned Veterans for America – an advocacy group with a foothold in the Trump transition team – has called for major changes from the "dysfunctional status quo." McDonald pushed for the Trump administration to go with his alternative to Veterans Choice, a program established in 2014 for veterans to receive private care. The Choice program is set to run out of funding in 2017 and some veterans have complained it has been confusing to navigate. McDonald's alternative would establish one set of criteria to designate what veterans are eligible for private care and when. However, Trump has said he is looking at plans that further expand services for veterans in the private sector. He held a meeting in Mar-a-Lago, Florida, last week with several leaders of nonprofit health care systems. Afterward, a Trump aide told reporters that they discussed a "public-private option" to allow VA patients to be treated by a provider of their choosing with the VA paying the bill. "It's one of the options on the table," said the aide, who is part of the Trump transition team. "Definitely an option on the table to have a system where potentially vets can choose either or, or all private." Some veterans groups have voiced their concerns that shifting funds to pay for more private care could diminish resources of VA providers, who they say are uniquely qualified to care for veterans. With two weeks until his inauguration, Trump has yet to nominate a new VA secretary. In December, 20 veterans organizations sent a joint letter to Trump asking that he consider retaining McDonald. The organizations said they had witnessed improvements at the VA and continuity with its leader could ensure progress is not undone. In response to the idea of keeping McDonald, Concerned Veterans for America, a conservative-leaning advocacy group, issued a statement titled, "Bob McDonald's Failed VA Legacy." "It's clear that Secretary McDonald's tenure at the VA has been mired in lies and incompetence," the statement read. "We are optimistic that President-elect Trump will nominate a strong, tenacious leader with the willingness to… end the toxic culture at the VA once and for all." CVA's former leader, Pete Hegseth, is under consideration for VA Secretary. Besides appealing to the new administration, McDonald called on the new Congress to "leave divisiveness and partisanship behind" and pass VA reform measures. The 114th Congress failed to pass a large veterans bill, the Veterans First Act, which had the support of the VA and several large veterans service organizations. Just before the session ended in December, Congress approved pared-down legislation that included only some provisions – and none of the measures that had been touted as priorities. McDonald has acknowledged he did not have an amiable relationship with some lawmakers, particularly members of the House Committee on Veterans' Affairs. Besides reforming the Choice program, priorities McDonald suggested for Congress in 2017 include modernizing the process for veterans to appeal disability claims, authorizing construction projects, grant budget flexibility, and allow the sharing of patient information with other health care providers. "When the 115th Congress gets to work, the decision to pass the legislation veterans need should be a top priority," McDonald wrote. "Caring for veterans is a bipartisan obligation—it has been in the past, and it should be in the future."
Veterans try again for popular but expensive Agent Orange bill (Stars and Stripes)
After a stinging legislative defeat, about 90,000 sailors who served in Vietnam have another shot this year at getting coverage for Agent Orange-related health problems. A bill extending the health benefits to crewmembers aboard Navy aircraft carriers, destroyers, cruisers and other ships along Vietnam's coast was reintroduced this week in the House. Veteran advocates are already lobbying lawmakers and plan to meet in Washington, D.C. at the end of the month for a new push to get the bill passed. "I will start crossing congressman and senators off [my list] as I go and we will get back at it," said Mike Little, legislative director for the Association of the United States Navy. But the odds might still be against them. Last year, the same legislation drew massive support in the House with 335 co-sponsors spread almost evenly among Democrats and Republicans. It failed anyway, unable to pass a huge hurdle – cost. The new Agent Orange benefits require more than $1 billion over a decade and despite the support, lawmakers and veterans have been unable to find a way to pay for it. Current law requires the new expenses to be covered by spending cuts elsewhere in the budget. "Give me 30 minutes with the [Department of Veterans Affairs] budget and a red pen and I will find the money, but the problem is it has to come out of mandatory spending," said John Wells, an attorney and the executive director of the Louisiana-based group Military-Veterans Advocacy. That means pulling money from obligated expenses such as veteran disability payments. During the past two years, Wells and the Navy association proposed using a method called "round downs" that would round the monthly checks to the nearest dollar amount, costing any disabled veteran no more than a maximum of $11.88 per year. They also looked at an annual surcharge on visas for foreign students in the United States as a way to cover the new benefits for Navy veterans, Wells said. Both ideas were opposed by two Vermont senators, Independent Bernie Sanders and Democrat Patrick Leahy, Wells said. Without a funding plan, the legislation finally died in December without ever leaving congressional committees or making it to floor votes in the House and Senate. "That was extremely disappointing," Wells said, particularly about the rejection of the visa fees. "I mean, where is your priority here?" Veteran sailors contend dioxin-tainted Agent Orange runoff from the Vietnamese mainland was sucked up through their ships' water filtration systems and piped to crew, sometimes at concentrated levels. The herbicide was used widely by U.S. forces in Vietnam to denude the jungle and rob the Viet Cong of a key advantage in its guerrilla war. But Agent Orange was linked later to a variety of serious illnesses. Veterans who served on land and in rivers are assumed to have had contact with the tainted herbicide but the VA has denied extending the benefits to the so-called "blue water" sailors, reaffirming that decision last year. Wells has sued the agency in federal court and opening oral arguments are expected in April. Advocates say the sailors have elevated risks for diseases such as cancer, diabetes and Parkinson's disease similar to ground troops in the war. An examination in 2011 by the Institute of Medicine found sailors could have been exposed to herbicide through potable water systems in warships that collected seawater polluted by land runoff and concentrated the dioxins in Agent Orange through distillation. The idea of exposure has been an easy sell to many lawmakers and Little said he sees new opportunities in Congress this year, especially with a key committee that oversees veteran issues. The former chairman of the House Committee on Veterans' Affairs, Rep. Jeff Miller, R-Fla., had questioned whether the Institute of Medicine findings were sufficient and refused to hold a committee vote on the legislation, dooming it. Miller left Congress last month and will be replaced as chairman by Rep. Phil Roe, R-Tenn., a veteran and medical doctor who Little believes will be more receptive to expanding the Agent Orange benefits. The highest ranking Democrat on the committee had not yet been named but Rep. Tim Walz of Minnesota is a frontrunner. Walz is a sponsor of the new Agent Orange bill introduced Thursday. On top of the new committee leadership, Little said about 90 percent of House members already support the benefits for veteran sailors. Also about half of senators appeared ready to support them as well. A Senate version of the bill introduced by Sen. Kirsten Gillibrand, D-N.Y., attracted 46 cosponsors. Little, who lobbied hundreds or thousands of hours for the legislation during the last two years, said the Navy association is already drafting letters for every member of the House urging support and will begin following up in-person meetings. Little and Wells hope all their work on the benefits will pay off for veterans this year.
Service & Sacrifice: Scientist exposed to Agent Orange warns fellow veterans (WBIR)
It was close to five decades after his two year stint in the Army that Henry Fribourg learned he was exposed to a toxin tied to his ongoing heart trouble. "Nobody (in the federal government) ever bothered to look us up who had been exposed," said Dr. Fribourg, an emeritus professor of crop ecology at the University of Tennessee. The toxic chemical linked to his health problems was the combination of two herbicides, "2,4,5-T and 2,4-D" better known to troops in Vietnam as Agent Orange. "It was known by that name because the drums that contained the liquid that the Air Force used had orange stripes on the drums," Fribourg recalled at his home in Knoxville. He was one of the Army scientists in the mid-1950's who helped develop the most effective way to disperse fungal spores and herbicides. "The idea in those days was that the enemy's crops could be killed and this would be a much more humane way of winning a war let's say than using atomic bombs," Fribourg said of his research work at Ft. Detrick, Maryland and in the field across Texas, South Dakota and Florida. Fribourg didn't make a connection between his exposure to that chemical mix and his heart trouble until a decade after Congress passed a bill saying members of the military with ischemic heart disease and a few other conditions could be eligible for additional benefits. It was an email from a friend almost 50 years after his service that alerted Fribourg of the connection. "The only way that I got this disability is that I had to write to the Veterans Administration and I've got a two-and-a-half page single-spaced story about how I was exposed to it and for how long and that's when they determined I was (100%) disabled," said Fribourg, pointing to the stack of paperwork on his desk. His concern now rests with his fellow veterans, especially in the Korean War Era, who may have been exposed to the same toxin but don't realize that exposure may be connected to their chronic health problems. "There's a lot of other people who have been exposed to the same situation and who don't even know that they could claim disability," Fribourg said.
Veteran haunted by guilt of spraying Agent Orange on Guam airbase (WishTV)
A Lakeland, Florida veteran, who is sick with multiple cancers and auto-immune diseases, claims he sprayed hundreds of thousands of gallons of Agent Orange on an U.S. airbase in Guam. Leroy Foster, 68, said he sprayed the toxic defoliant while he was stationed at Andersen Air Force base in the 1960s and 1970s. Foster said he bears enormous guilt for exposing other veterans and their families to the herbicide. The Department of Defense has argued Agent Orange was sprayed on the jungles of Vietnam and the perimeter of bases in Thailand. Foster says he has unfinished business: getting the truth out. In the 60s and 70s, Andersen Air Force base in Guam, housed, fueled and armed B-52 bombers for missions over Vietnam. Foster's assignment at Andersen was vegetation control. "I'm the guy who that was spraying everywhere," he said. According to Foster, he sprayed Agent Orange along the flight line, sidewalks, fences, fuel tank farms and barracks, exposing Air Force personnel and their families to it. "I was spraying two and three trailer fulls a day," added Foster. He thought nothing of it. "They told me that I could brush my teeth in it, wouldn't hurt anybody," he said. Now he knows Agent Orange is linked to several cancers, heart disease, diabetes and more. "I've got 33 diseases, I had 28 until all the cancers started popping up," Foster explained. He said he has rectal cancer, colon cancer, thyroid cancer, bladder cancer, and prostate cancer. Agent Orange also causes deformities. According to Foster, his own grandchild was born with 24 fingers and toes. The Department of Defense insists it did not use Agent Orange in Guam. Target 8 found a 2004 report to investors of Dow Chemical, the company that manufactured Agent Orange, that contradicts government claims. It states "Soldiers stationed on Guam who handled Agent Orange have become ill and symptoms of TCDD (dioxins) are apparent in the general population of the island as well." "I was spraying the most deadliest substance on earth and I am responsible for it," Foster said. Agent Orange has sickened and killed countless servicemen and their dependents who lived on base. "I feel terrible guilt, there's all these children I've hurt, and all the unborn children that died and didn't have a chance to live," he said. The message Leroy Foster wants to convey to the government: just tell the truth. "Our veterans, they gave their lives to our country, they don't deserve to be lied to. If you don't want to pay for compensation, don't. But don't lie to us, did we lie to you?" he said.
More than 1,200 homeless veterans living on Los Angeles streets still need housing (Los Angeles Times)
More than 1,200 veterans are living on Los Angeles streets, thwarting Mayor Eric Garcetti's repeated pledges to end the city's soaring rates of veteran homelessness, officials said Thursday. Faced with the highest number of homeless veterans of any city in the nation, Garcetti had promised to find housing for every homeless resident who served in the military, first by the end of 2015 and then by last summer. An unprecedented infusion of federal rent vouchers and services has helped place more than 8,000 veterans in the city of Los Angeles in homes since January 2014. Still, four to five service members, including those returning from troop drawdowns overseas, land on L.A. streets each day, Garcetti said. His comments came during a downtown news conference and panel discussion with U.S. Secretary of Veterans Affairs Robert McDonald. Garcetti said ending veteran homelessness remains his "highest priority," although he is no longer setting a timetable. The city has launched an ambitious $1.2-billion campaign to build 10,000 units of housing for the homeless by 2026. In addition, a quarter-cent tax proposal to provide $355 million a year for homeless services will be on the March ballot in Los Angeles County. "Every time we set a goal, we're getting closer," the mayor said. Falling short of the goal is particularly worrisome for housing proponents as the administration of President-elect Donald Trump prepares to take office with a Republican-controlled Congress whose support for social service funding is uncertain. Philip Mangano, who served as homelessness policy czar for President George W. Bush, said market uncertainty following Trump's election has cast doubt on some plans for homeless housing, including in Los Angeles.v"The mayor is wise in not setting a time frame in Los Angeles. He's already set two dates; setting a third would not be good," Mangano said. "The mayor is doing the right thing. [The timetable] was a well-intentioned misjudgment." Veterans advocates, however, said a heavy reliance on rent vouchers has put the burden on homeless veterans to find apartments in Los Angeles' extremely tight and expensive rental market. Many have been forced to look for more affordable housing in outlying communities such as Lancaster, far from the services they need for a successful transition to civilian life. Some have been unable to hold on to their housing. Advocates also accused local and federal officials of dragging their feet in developing the VA's 388-acre West Los Angeles campus into homeless housing. As part of a 2015 legal settlement, the agency agreed in principle to turn the Westside's largest undeveloped property into a residential village for 1,200 veterans. A later plan included job training, recreational amenities and mental health and substance abuse treatment facilities on the lush grounds, whose buildings had been allowed to sit empty and derelict for decades. A conversion of one of the buildings to 55 units of veterans housing is set to open next month. But veterans advocates contend that VA officials want to limit development to 150 apartments a year. "More veterans become homeless in a month than their 'slow growth' restrictions could accommodate in a year," said John Aaron, a Vietnam-era veteran and advocate. McDonald, the VA secretary, said he expected the Trump administration to maintain the same level of homeless aid to Los Angeles, and a VA spokesman said all rent vouchers administered by the county and most of those handled by the city are being used. Los Angeles is making progress in cutting into veteran homelessness, said Nan Roman, president of the National Alliance to End Homelessness, a Washington nonprofit. "It cut unsheltered homelessness 43% and veteran homelessness overall 41% in a year, which is unheard of," she said. And despite the delays in finding housing for all veterans, McDonald called Los Angeles' efforts "a national model." "We cannot end veteran homelessness nationally without ending it in Los Angeles," McDonald said.
Rep. Walz clears first hurdle to be top Dem on VA Committee (Star Tribune)
Rep. Tim Walz handily cleared the first hurdle in becoming the highest-ranking Democrat on the Veterans Affairs Committee, after Democratic party leaders threw support behind him this time. The final vote is expected next week. Walz, who represents southern Minnesota, won the steering committee vote held late Wednesday 31 to 19. He is the highest ranking enlisted soldier ever to serve in Congress and has great relationships with national veterans groups and Republicans on the committee. The spot is open because the former ranking Democrat, Rep. Corrine Brown, faces federal corruption charges in Florida and lost her re-election bid in November. "I want to do this because I believe in the possible and I believe this is a place we can work together," Walz said. "I think 10 years (on Capitol Hill) has shown that." If selected, Walz faces all kinds of VA reform issues with the president-elect, who has tweeted and said on the campaign trail he believes veterans should be able to opt out of the public network of doctors and into the private sector. "We are looking at the very future of the VA in the next six to 12 months," Walz said Thursday.