Veterans news update for Jan. 27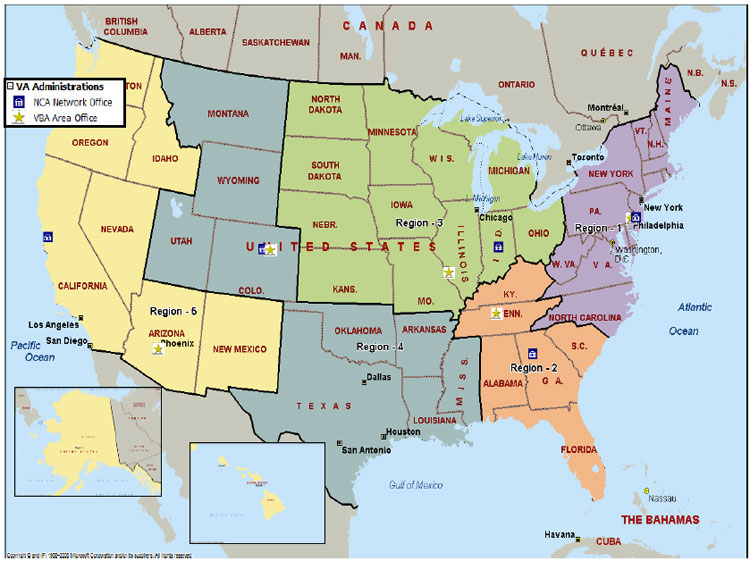 VA will undergo major restructure to streamline services (Stars & Stripes)
The Department of Veterans Affairs announced a major restructuring effort Monday to streamline its often disjointed bureaucracy by standardizing service regions in the country and increasing coordination between them. For years, the nine organizations within the department have divided the country into their own regions with little or no coordination. By June 30, VA aims to have the entire department under the same service boundaries through a program called MyVA, breaking the country into five regions. Officials said in a conference call with reporters that the move is a cornerstone of VA Secretary Bob McDonald's push to overhaul the scandal-ridden organization. The VA does not have an estimate for how much the restructuring will cost, officials said, nor are there many details about what the changes will mean for veterans' care. "The overall transformation will take a while," said Scott Blackburn, the Director of the MyVA Program Management Office. "There will be a lot of analysis and we'll know a lot more of the answers over the next couple of months."
VA's first order of transformation: Get everyone working from same map (Federal News Radio)
The Veterans Affairs Department began the biggest transformation in its history with a simple premise: everyone should work from the same starting point. VA announced Monday the first of what likely will be many reorganizations, starting with its regional map. VA Secretary Bob McDonald's initial analysis of where to start the changes began with how the agency views its customer base. He found VA employees worked off nine separate and different maps, so the first step of transformation is to have everyone work from the same page. Bob Snyder, the executive director of the MyVA Program Management Office, said if someone would have overlaid these nine maps on top of each other, the collage of regions and facilities would have made no sense. He said this effort is all about aligning functions internally and externally, and providing a more coherent interface to veterans. Snyder said the three VA components led the analysis of the realignment and came up with several different options. For instance, he said, they thought about having a map with 13 regions, or a map with 9 regions, but in the end, the five region map made the most sense based on the alignment of existing structures, veteran populations today and VA's projections over the next 10 years of its growth.
Senate Finance Committee to consider veterans hiring bill (The Hill)
The Senate Finance Committee will consider its first piece of legislation of the new Congress on Wednesday, marking up a bipartisan measure to incentivize the hiring of veterans and tweak ObamaCare. The House passed the Hire More Heroes Act roughly three weeks ago by a 412-0 vote, in its first vote dealing with President Obama's healthcare law this year. Under the measure, companies could exempt veterans who get healthcare through the Veterans Administration when trying to figure out if they're subject to ObamaCare's employer mandate. Backers of the bill say such a move would allow companies to hire more workers. The Congressional Budget Office has estimated that the measure would add $858 million to the federal debt over a decade, by reducing the tax burden of companies that no longer meet the threshold of 50 or more full-time employees needed to trigger the employer mandate.
Why aren't veterans allowed to treat PTSD with medical marijuana? (Vice.com)
As a country that engages in a fair amount of war, you'd think that the least America can do is offer some level of comfort to veterans once they return. Unfortunately, that's not as simple as providing traditional benefits. A sizable chunk of veterans from the past four major US international interventions (Vietnam, Iraq, Iraq II, and Afghanistan) return with Post-Traumatic Stress Disorder (PTSD), and afterward endure flashbacks to horrific events, severe mood instability, and debilitating sleeplessness, among other problems. PTSD causes a vast and complex set of symptoms that demand a solution, and the Department of Veterans Affairs (VA)—which is charged with providing medical care for veterans— fights PTSD with a multi-pronged approach that involves psychotherapy and a tightly scheduled cocktail of benzodiazipenes, opiates, antidepressants, and mood enhancers. Each of these addresses a fraction of the total symptoms but comes with a host of side effects, including sleep disturbance, anxiety, and suicidal tendencies—some of the same effects of PTSD the cocktail aims to treat. Could marijuana be the solution America's vets have been waiting for, and if so, why does the federal government continues to stand in the way?
Judge rules against Texas in veteran free tuition case (Texas Tribune)
U.S. District Judge Ewing Werlein Jr. ruled on Monday that the University of Houston could not deny a veteran free tuition benefits granted under the Texas Hazlewood Act because he was a resident of another state when he enrolled in the military. The case was brought by Keith Harris, an honorably discharged veteran and law student at UH in May 2014. Though he has been a legal resident of Texas since 2004, he was denied the tuition benefits granted to Texas residents who are also veterans because, when he enlisted in 1996 at age 18, he was a resident of Georgia. Harris argued, according to the original complaint, that the requirement that one live in Texas when they enlist in order to receive benefits "discriminates between different types of current Texas residents in violation of the Equal Protection Clause of Fourteenth Amendment and the fundamental right to travel protected by the U.S. Constitution." On Monday, Werlein sided with Harris against the state. By expanding the eligible pool of Hazlewood beneficiaries, the ruling could cost the state millions of dollars and add fuel to the fire of simmering concern about the Hazlewood program, which has been expanding at a fast clip.
VA reform a hot topic for Florida congressmen (Newsmax)
Two Florida congressmen are pressing a Veterans Affairs (VA) office in Florida to pick up the pace with backlogged claims as members of the state delegation increasingly play an active role in calling for reforming the VA Department. On Friday, U.S. Rep. Vern Buchanan, R-Fla., teamed up with U.S. Rep. Patrick Murphy, D-Fla., to write VA Under Secretary of Benefits Allison Hickey about the VA's St. Petersburg Regional benefits office which is currently facing a backlog. The St. Petersburg office is the only federal VA facility in the Sunshine State dealing with disability benefits. According to the congressmen, last month the office had more than 34,000 pending claims with more than half of those with a backlog of more than four months. While admitting there has been "some progress" in efforts to clean up backlogs, the congressmen wanted answers as to what VA would do to ensure benefit claims are handled faster. "This backlog is completely unacceptable and is preventing our veterans from receiving benefits they have earned," Murphy said. "Our service members have risked everything for this country, and it is our duty to see that they are given the respect and support they deserve. That is why we are demanding accountability for these unacceptable delays. I look forward to continuing to work with Congressman Buchanan on solutions to reduce the backlog for Florida's veterans."
Wisconsin senator ousts aide over VA hospital opiates controversy (Milwaukee Journal-Sentinel)
Under fire for her office's inaction over alleged overmedication at the Veterans Affairs Medical Center in Tomah, U.S. Sen. Tammy Baldwin abruptly ousted one of her top state staffers late last week. Marquette Baylor — deputy state director for Baldwin and chief of her Milwaukee office — was let go on Thursday without explanation. Baylor has been offered a cash payout as part of a severance package if the former aide agrees to keep her lips zipped. "It looks like they're trying to pin the blame on her," a source said of Baylor's dismissal by Baldwin. But Ryan Honl — a former Tomah VA employee who has acted as a whistleblower — said Sunday that Baylor is just one of several Baldwin staffers who mishandled the matter and should be let go. He said he talked with Baylor for two hours in late November about the problems at the Tomah medical center and that the Baldwin aide discouraged him from going public with his concerns, saying that doing so might get her and others fired. Honl said he was not happy that Baldwin was offering Baylor a severance deal. "I get run out of my job and she gets a golden parachute for (expletive) veterans?" Honl asked incredulously. Baylor's dismissal came as Baldwin tries to respond to the biggest controversy to hit her office since she was elected in 2012.
VA secretary says he will investigate Tomah VA opiates allegations (LaCrosse Tribune)
Secretary of Veterans Affairs Robert McDonald announced Monday that he will launch an investigation into a Tomah VA medical center that came under scrutiny for overprescribing opiates after a Marine died there. The monthlong investigation to begin this week will look into allegations about the use of opiates as well as retaliation against employees, McDonald said in a statement. "While important changes are being made to improve services to Wisconsin veterans immediately, we must ensure that we fully investigate the issues surrounding the possible overuse of powerful medicines and to share these lessons learned throughout our health care system," McDonald said Monday. A 35-year-old former Marine died of an overdose in the center's inpatient care unit in August.
Too often, military sexual assault survivors must fight for disability benefits (RHrealitycheck.org)
One in five servicewomen is raped, sometimes multiple times, during her military career. One in 100 men also experiences rape during military service. Rape may occur in boot camp, basic training, on board ships, on bases, or in military facilities all over the world. It may involve superior officers, subordinates, or people of the same rank. And, for some survivors, it results in a constellation of mental health symptoms including depression, anxiety, and stress, characterizing what the Veterans Administration refers to as Military Sexual Trauma (MST). Related to post-traumatic stress disorder, MST can be a debilitating condition that may result in involuntary discharge on the basis of health concerns or a decision not to reenlist after serving. Once veterans return to civilian life, though, those with MST often struggle to get the service-connected disability benefits they need to help them access treatment. In this way, rape survivors are being victimized again—this time, by the very agency tasked with helping them.
Editorial: Bill would help prevent suicide among veterans (Fayetteville Observer)
The U.S. Senate should act quickly to approve legislation intended to reduce suicides among retired military. The Clay Hunt Suicide Prevention for American Veterans Act isn't perfect, but should help tackle a serious problem. A recent medical study found suicide rates 50 percent higher among some groups of veterans than within the civilian population. The Pentagon says the rate has dropped since a 2012 peak, but remains high. The Department of Veterans Affairs says 22 vets die from suicide daily. More important than just passing a new law, the VA should make fulfilling the bill's mandates a priority. Critics of the bill have said everything it calls for is already required of the VA under various other laws that aren't being carried out. That's underscored by the lack of any new funding in the bill, despite $4 million in estimated costs annually. Proponents note that this isn't very much for the VA to divert from existing programs that are wasteful or ineffective. That may be, but Congress should monitor implementation and consider additional funding later if needed. VA Secretary Robert McDonald says his agency strongly supports the bill's passage. That's good, because the VA will be called on to put it into action.
Second Tampa Bay veteran receives someone else's medical records (WFLA-Tampa)
A second Tampa Bay area veteran received someone else's confidential medical records in the mail. 8 On Your Side reported about a case last week when a woman found another veteran's records in her mail, and now another veteran has stepped forward. Randy Blackford, of Port Richey, received a letter denying his disability compensation from the Veteran's Administration. That was bad enough, but, tucked inside, Blackford found the name, social security number and medical information belonging to another veteran.  "I'm worried somebody's information," Blackford said. "I've got this guys'. Hey, they probably got mine somewhere floating around." The same thing happened to Carol McBride, who served in the Navy, when she got copies of her medical file from the Veteran's Administration.  When her 1,500 pages of medical records arrived, she found someone else's records sandwiched between hers. There are three EKG reports and doctor's notes for a man who was in the Army in the 1980's. His name, social security number and date of birth are right there: Everything someone would need for identity theft. "I know more about him than I should know about him, and had it been someone who's not honest, they could have taken quite a bit of advantage of him," McBride said. "I shouldn't have to deal with this … "I don't want to be responsible for someone else's medical records."