May 5 Veterans News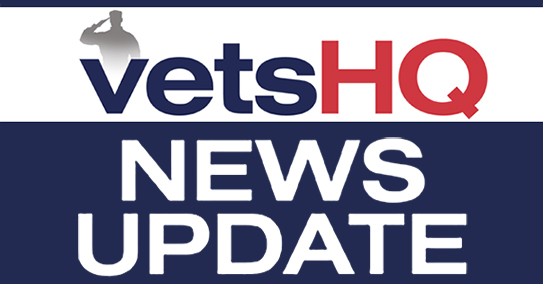 Unqualified VA doctors performed 25,000 TBI exams (KARE11)
The Department of Veterans Affairs plans to contact nearly 25,000 veterans nationwide to say they're entitled to new exams for traumatic brain injuries, known as TBI's. That's the latest development in a KARE 11 News investigation that revealed the VA had been using doctors who, by its own policy, were not qualified to diagnosis TBI's. Officials say VA Secretary Robert McDonald has decided to grant what's called "equitable relief" to all of the veterans affected by the improper exams. According to David McLenachen, the VA's Deputy Undersecretary for Disability Assistance, the decision means that veterans who were improperly denied could be eligible for retroactive TBI benefits. KARE 11 exposed the TBI diagnosis problem in a series of reports beginning on August 5, 2015. According to VA policy, initial traumatic brain injury exams must be performed by doctors in one of four specialties, including neurology and neurosurgery. But KARE 11 documented the cases of Minnesota veterans who were denied TBI benefits after exams performed by medical staffers who weren't specialists.  In one case, a veteran was examined by a nurse practitioner, not a neurologist. One day after KARE's initial report, Minneapolis VA Health Care Systems Director Patrick Kelly wrote in an email to his staff, "It's true that we used the wrong type of examiner on some initial TBI exams from 2010-2014." Rep. Tim Walz (D-MN) immediately called for a nationwide investigation.  "It's certainly possible if it happened in Minneapolis it's possible, and I would argue probable, it happened elsewhere," Walz said at the time. VA officials say later that month they ordered an expanded internal review of TBI exams done since 2007 at all Department of Veterans Affairs facilities. In addition to the more than 300 cases in Minneapolis KARE 11 originally reported, the VA now says it has identified approximately 24,800 other cases in which TBI exams were not done by the proper specialists. In more than half of those cases the VA says veterans did receive a TBI diagnosis, but the severity of the injury may not have been assessed properly. So far, it identified 8,000 cases in which veterans were not diagnosed with TBI's and were denied benefits. Veterans in both categories will soon be notified that they can request new evaluations, this time by qualified specialists. An official announcement is expected later this week.
Veterans groups oppose Choice program expansion (MilitaryTimes)
The nation's largest veterans groups have lined up to oppose any expansion of the Veterans Affairs Choice program that would allow all veterans who are eligible for VA medical care to use it. The stand, by the American Legion, Veterans of Foreign Wars and others, places the groups squarely in the corner of VA Secretary Bob McDonald, who has called proposals favoring private care for veterans over VA facilities, a "dereliction" of department duties, and at odds with seven powerful U.S. senators, including Arizona Republican John McCain, who have proposed legislation to lift restrictions on Choice. Seven veterans organizations wrote the VA Commission on Care on April 29 saying they would oppose any VA health system that allows veterans to see a non-VA provider at any time. The heads of the organizations, which also included Disabled American Veterans, Vietnam Veterans of America, AMVETS, Military Officers Association of America and Iraq and Afghanistan Veterans of America, told panel chairwoman Nancy Schlichting that giving all veterans access to private health care paid for by VA "would have serious costs, trade-offs and consequences that could endanger or harm the provision of health care to veterans." "Such unfettered access to the Choice program could result in a decline in the number of veterans using VA programs and facilities, which would threaten the financial and clinical viability of some VA medical programs and facilities," they wrote. McCain introduced a bill April 27 that would make the Choice program permanent and expand its eligibility to all veterans enrolled in VA care. The senator said the bill is needed to "tear down bureaucratic hurdles" that deny veterans timely access to quality health care. The VA, instead, wants to consolidate several community care programs, including Choice, and use the new community care system to supplement health care provided at VA facilities, mainly in areas where services are unavailable or failing to provide timely care for former troops. The 15-member Commission on Care was tasked by Congress in 2014 to study the Veterans Affairs health system and make recommendations on its future. It has been working on the effort since last September and is expected to release a final report in June. But the panel made headlines last month when members discussed the option of closing all VA facilities and moving veterans to a system similar to Medicare, where all eligible veterans would receive treatment from private providers paid for by VA. That proposal spelled out in a 35-page "strawman" document drafted by seven commission members drew fire from veterans groups that said it represented the intentions of the those who wrote it, including commissioner Darin Selnick, who previously chaired a task force on veterans health care organized by the advocacy group Concerned Veterans For America. That task force released a report last year calling for the placement of VA medical facilities under a government-funded nonprofit organization and shifting treatment for veterans with nonservice-related health conditions to private health insurance programs. Critics of the plan, including Democratic presidential candidates Sen. Bernie Sanders, I-Vt., and former Secretary of State Hillary Clinton, have called it a thinly veiled attempt by conservative industrialists Charles and David Koch to privatize the Veterans Health Administration. News reports have linked the group to the Koch brothers' network of activist organizations, although CVA officials do not discuss their funding sources. McCain's bill is the second in two years from the senator, who has sought to find "short- and long-term solutions to problems at VA." A spokeswoman for the senator said Wednesday McCain continues to work with several veterans groups to address ongoing issues at the department, including the recently released bill. … Other legislation also is wending through Congress to address the VA's Choice program, to give VA flexibility in using Choice funds and improve its processes for reimbursing providers. But the massive veterans reform bill introduced by the Senate Veterans' Affairs Committee last week does not include language that would allow VA to consolidate various outside care programs that department leaders have requested. McDonald said Wednesday he would continue to press for the ability to consolidate the outside care programs, and he reiterated the department's stance against shuttering VA facilities in favor of private care. "They argue that closing VHA is the kind of 'bold transformation' veterans and their families need, want and deserve. I suspect that proposal serves some parties somewhere pretty well," McDonald said, "but it's not transformational. It's more along the lines of dereliction. It doesn't serve veterans well. And it doesn't sit well with me." The Commission on Care is expected to release its recommendations on VA care in June.
VA secretary criticizes house lawmakers over planned budget cuts (Military.com)
Veterans Affairs Department Secretary Bob McDonald on Wednesday offered kind words for the White House and the Senate for backing new department programs and policy changes while arguing that House proposals will hurt vets. Speaking at the Center for Security and International Studies, a think tank in Washington, D.C., Mcdonald said President Barack Obama and senators have shown a willingness to provide funding for VA to transition to a more modern agency, with only a minor differences in proposed spending plans. The president's budget proposal includes $75.1 billion in discretionary spending for VA in the next year, while the Senate appropriators pared that down to $74.9 billion, according to White House and Senate documents. "The House markup, however, proposed a $1.5 billion reduction," McDonald said. "So let's be clear — that reduction will hurt veterans, and it will impede some critical initiatives necessary to transform VA into the high performing organization Veterans deserve." Also during his hour-long speech, the secretary outlined a plan called "MyVA" to transform and modernize the department. The plan includes five long-term strategies and 12 priority programs, he said. "We shared these with the House Veterans Affairs Committee," McDonald said. "The Senate committee on Veterans Affairs invited us to a hearing examining them," Unspoken but confirmed by a VA official was the House panel did not hold a hearing on the proposal. Relations between the VA and the House Veterans Affairs Committee have often been contentious, with the House panel far more consistently and loudly critical of the department over a series of scandals in recent years. McDonald said improvements or reforms included in the dozen MyVA priorities include improving community care for veterans and changing the employment status of hospital administrators and health care career executives. Of some 100 program requests in the budget request are more than 40 that require congressional action, including modernizing and clarifying the VA's authority to purchase care services outside the department. This needs to be done as "a strong foundation," he said, for veterans' access to care in the community. The VA is facing growing calls to expand care-in-the-community services for all generations. Currently only Post-9/11 veterans qualify for such care, though with the aging of the Vietnam-era veteran population, on top of the World War II and Korea-era vets, advocates for such care say expanding it to include the older generations makes sense and is the right thing to do. Additionally, however, the current program needs to be consolidated. There are actually seven separate care-in-the-community programs, each with their own specifications, eligibility criteria and payment rates. This makes it difficult for the VA to administer them and for veterans to understand them, he said. "Last October, we submitted our plan to consolidate and simplify the overwhelming number of different programs and improve access to VA care in the community. It's now May," he said. VA also needs Congress to enact legislation that will enable the department to pay medical center directors salaries that are competitive with their peers in the private sector, which now pull down two or three times the salary of what a VA director earns. He also wants Congress to act on a proposal to hire senior executives under Title 38, which would remove some of the Civil Service protections they currently enjoy but also offer them some benefits. "Then we can hire these employees more quickly, with flexible competitive salaries, and they operate under strong accountability processes and policies," he said.
Vietnam Vets With Agent Orange-linked cancer are still waiting for justice (Task & Purpose)
For decades, veterans of the Vietnam War have been pushing to get the Department of Veterans Affairs to acknowledge the link between exposure to the defoliant Agent Orange and certain long-term medical conditions, including cancer. Alan Eller is one such Army veteran who has filed three VA claims, over more than a decade, to make the connection between Agent Orange and his diagnosis with bladder cancer. Even though doctors outside the VA certified the link between his cancer and his service, the VA has rejected all of Eller's claims. "My doctors have been telling me Agent Orange probably caused the cancer dating back almost 20 years now," Eller told ProPublica. "It's been a fight at every turn with the VA." An ongoing research project by ProPublica and The Virginian-Pilot has been documenting the stories of Vietnam veterans and family members who are coping with the lifelong health effects of Agent Orange. Of the 5,000 veterans they spoke to, they found more than 125 cases of bladder cancer. In March 2016, the National Academies of Sciences released a report sponsored by the VA, called "Veterans and Agent Orange: Update 2014," which moved bladder cancer and hyperthyroidism from "inadequate or insufficient" evidence to "limited or suggestive" evidence of connection to Agent Orange exposure. The report further recommended that the VA include bladder cancer on the list of conditions presumed to be linked to Agent Orange. At this time, no action has be taken. "I feel like the government's kinda letting me down with this thing," said Charles Marshen, a Vietnam vet with bladder cancer, in a video by ProPublica. "But I don't hold anything against my country. I can't do that." Agent Orange was one of the herbicides and defoliants used by the military during the Vietnam War to kill plant life so American forces could see the enemy through the jungle. From 1961 to 1971, the United States sprayed 20,000,000 gallons over enemy-held territories.
New generations fear Agent Orange (Iowa Public Radio)
Friday is Vietnam Veterans Recognition Day. A granite plaque will be dedicated at the Statehouse to honor Iowa war casualties from secondary causes: like PTSD, suicide and Agent Orange. That's a controversial chemical that some people feel may now be sickening Iowans who are the children and grandchildren of Vietnam vets. They're calling for more studies on the chemical's effects. Eastern Iowa listeners would never know that radio announcer Teri Lynn Jorgensen sits behind her microphone in a wheelchair. Jorgensen plays oldies music that her father would have listened during his tour of duty in Vietnam. Today, at 51, she still suffers from spina bifida and other crippling ailments, and came to Des Moines for a fact-finding conference sponsored by Vietnam Veterans of America. Jorgensen joined more than 50 veterans and relatives who shared terrifying stories about two words associated with danger: Agent Orange. "This isn't easy. As a matter of fact this pretty much sucks, but I'm a fighter." Jorgensen suspects her ailments are linked to her father's service in Vietnam, where veterans were exposed to defoliants, like Agent Orange, contaminated with the toxic compound dioxin. "I was given this voice I think by God to speak out for those that can't and I need help," she said. "It's the first time I've ever asked for help because I've always done it on my own and felt I can do it on my own and I can't do it anymore. Thank you." A parade of sick and frightened Iowans held back nothing as they testified: about intimate health problems, cancers, heart disease, breathing, nerve and learning disorders. The fear is that it's in the gene pool, being passed on to generations beyond Vietnam soldiers like Frank Martin from Carroll. "We got all of our drinking water for them two years out of the river and I drank Agent Orange for two years over there," he said. "I bathed in it. My clothes were washed in it. I mean I was exposed every day to it." Former Marine Dan Gannon, who was exposed as a platoon leader, is with the Iowa veteran's office. "Any time you talk to a Vietnam vet who was exposed, they'll usually tell you a story about one of their kids, grandkids, or great grandkids that has health issues," he said. One unidentified man, exhausted by life-threatening illnesses and endless red tape trying to get VA health care, gave up and walked out. "So basically, the hell with it. I'm going to die with it. If that's the way you guys take care of your GIs, forget it." While the panel was not part of the Veteran's Administration, a VA representative was observing from the audience. James Sampsel is with the VA's disability compensation section. "Well it's a lot of sad stories," he said. "I feel kind of bad about it. I'm a Vietnam veteran, but I know that a lot of these diseases occur in the general population also." Veterans advocates concede that links are hard to prove. There is widespread support for legislation to expand research. Mokie Porter speaks for the VVA. "This is all anecdotal. We have no scientific proof and that's what we need," Porter said.  "We need this to be studied, and we're not just talking about Vietnam veterans we're talking about veterans of the modern wars." More than 100,000 Iowa vets are presumed to have been exposed to Agent Orange. Their descendants are the new faces of the Vietnam War and are among the hidden casualties to be welcomed at the state capitol Friday morning.
Senators want caregiver benefits phased in for older veterans (Stars and Stripes)
A showpiece of the Veterans First package that the Senate Veterans' Affairs Committee unveiled last week is a multibillion-dollar initiative to phase in for older generations of severely injured veterans robust caregiver benefits first enacted in 2010 only for the post-9/11 generation. Though it's only part of a huge omnibus bill containing many veteran reform measures that senators previously introduced as separate bills, the plan to expand caregiver benefit coverage carries the biggest price tag. The early estimate is $3.1 billion over its first five years. For in-home caregivers of thousands of vets with severe physical or mental injuries, it would mean cash stipends for their time and effort, health insurance if caregivers have none, guaranteed periods of paid respite to avoid caregiver burnout and training to enhance patient safety. Sen. Patty Murray, D-Wash., prime architect of the caregiver expansion plan, negotiated with Sen. Johnny Isakson, R-Ga., the committee chairman, to secure a modified plan that could be funded with budget offsets and gain bipartisan support on the committee. That should improve its chances of becoming law despite still formidable obstacles ahead. Perhaps the biggest is lingering disappointment over how the current caregiver program operates. Though it is delivering benefits to spouses and parents caring for 31,000 severely disabled veterans of the post-9/11 era, the program remains underfunded, understaffed and lacking modern software to screen applications, track care needs or verify levels of caregiver support and program managers' responsiveness. The Government Accountability Office found many problems, including too few Caregiver Support Coordinators who run the program locally. The program remains so "badly mismanaged" as to leave the House Veterans' Affairs Committee, chaired by Rep. Jeff Miller, R-Fla., doubtful that the Department of Veterans Affairs can handle a vast expansion of eligibility, a committee staff member said. "While the intent of the Senate bill is admirable," the staffer said, "we have an obligation not to expand existing programs without first ensuring they function correctly." But Isakson agreed with Murray that, rather than allow weaknesses in the current program to block expansion to older veterans, they should phase in eligibility for older generations on a schedule that gives VA time to fix problems while it incentivizes Congress to provide needed funding. VA promises to have a modern IT system in place for the program by December this year. The Senate package would require the VA secretary within a year to certify that problems GAO identified have been fixed. Then within another year VA would begin to accept benefit applications from caregivers of veterans who served during the Vietnam War or earlier. Two years later, VA would start to accept applications from caregivers of severely injured veterans who served in the period between Vietnam and 9/11. The pool of pre-9/11-era caregivers likely to be eligible for benefits if the program is expanded could be as high as 80,000, VA reported last year. With up to 400 new caregivers of post-9/11 veterans qualifying for benefits every month, program costs are climbing steadily, from $453 million in 2015 to $650 million this year; $725 million is sought for next year. There are problems with the program, but the VA alone isn't to blame, said Adrian Atizado, deputy legislative director for Disabled American Veterans, whose national service officers field caregiver complaints. Congress underfunded it. Meanwhile, DAV and other advocates were slow to sound alarms over the underfunding, poor staffing and the sketchy information about the program that VA has given caregiver applicants and injured vets. In a statement, Miller said the omnibus deal reached by the Senate committee is a positive development. If it clears the Senate, "I look forward to immediately engaging in conference committee negotiations in order to move a VA reform package to the president's desk," Miller said. Rather than compile one massive piece of legislation as the Senate committee opted to do, the House committee shepherded 21 separate bills on veterans' issues through the House, which now await Senate action. Besides differences in approaches, there are differences in priorities. The House committee said the most pressing VA need is tougher accountability rules so executives who put their own interests ahead of veterans can swiftly be reprimanded or fired. Miller and staff view their House-passed accountability bill, HR 1994, as much stronger than provisions embraced by Isakson and Sen. Richard Blumenthal of Connecticut, the committee's ranking Democrat, at their Veterans First press conference. … Murray said she doesn't know if Miller and his House colleagues will support the caregiver expansion when they conference on veteran issues.
Vets urge VA official to save popular ARCH health care program (Bangor Daily News)
Veterans and supporters from around the region gathered at Cary Medical Center Tuesday to share their concerns and push for renewal of a model rural health program that is set to expire in early August. U.S. Veterans Affairs Under Secretary for Health Dr. David Shulkin assured the veterans that they would be taken care of no matter what happens to the popular Access Received Closer to Home or ARCH program. Shulkin toured the facility with U.S. Sen. Susan Collins and U.S. Rep. Bruce Poliquin to learn more about the program, which was established in Caribou in 2011 as one of five pilot sites around the country. The veterans and members of Maine's congressional delegation touted the importance and benefits of the program, which they said has proven highly successful and cost-effective for veterans in Aroostook County, providing the health care they need closer to home and saving them a potentially 600-mile round trip to the Togus VA Medical Center in Augusta. While Collins and fellow U.S. Sen. Angus King have introduced legislation that would keep ARCH running through 2021, Collins said she separately was trying to get the VA to administratively authorize continuation of the program permanently. "My hope is that we can work out an administrative solution through the VA that would void the need for legislation," Collins said Tuesday. "I have been able to get a two-year extension funded in the military construction and VA appropriations bill which will be on the Senate floor next week. In committee, there was no objection to it, but that's a long way from becoming law." Collins, who invited Shulkin to Caribou, said she would continue to pursue both avenues, but because of all the uncertainties with passing legislation, "I believe we may be able to solve this through the Secretary [of Veterans Affairs] using his waiver authority. My top priority is to prevent [the program] from expiring in August, because then veterans will have to travel to Togus for speciality care. They could still get primary care at the community-based clinic that is here in Caribou, they could still get long-term care at the veterans home attached to the hospital. But they would have to go to Togus for specialty care, and that's just too difficult for many of them." A crowd of nearly 100 veterans and supporters gathered to hear Shulkin speak at the medical center and to voice their concerns regarding veteran health care.
Leading homeless veterans back into mainstream of life (phys.org)
After bouncing among homeless shelters in Los Angeles for more than two years, disabled veteran Brandon Murphy expected to get his life back on track when he landed in an apartment in Inglewood, thanks to the Veterans Affairs housing support system. But nearly eight months later, the soft-spoken, articulate former Army diesel mechanic is still struggling "to reestablish sanity," he says. "My social life is nothing," says the 38-year-old veteran. "I've been out of the loop so long I really don't talk to many people at all. There's a lot of fear in balancing and maintaining in society." Murphy exemplifies a significant—and unrecognized—hurdle in the ambitious quest to end homelessness among veterans. Even after getting off the streets, only a small fraction of these veterans reconnect with family or resume or start friendships. Most don't increase the number of days they work; in fact, a striking number quit their jobs. Many struggle with such daily activities as navigating public transportation, cooking, shopping for groceries or managing a budget. One newly housed veteran couldn't leave behind the shopping cart that carried his belongings; he wheeled it into his new home. "You can solve homelessness. You can provide housing and support … and authorities are doing that in conjunction with the VA," said Michael Green, a UCLA professor of psychiatry and researcher at the Semel Institute for Neuroscience and Human Behavior. "But we need to acknowledge, measure or seek to resolve the next problem: integrating them back into the community. For that, at this point, there is no solution." That's why Green is leading a team of 10 psychiatrists, psychologists and other neuroscientists on a quest to pinpoint brain-based obstacles that hold back many vets who have experienced homelessness and hone in on potential remedies. With nearly $2.4 million in new grants from the U.S. Department of Veterans Affairs and a support staff of at least 15, the team will spend the next five years studying more than 500 homeless veterans as they secure housing; the researchers will analyze who thrives, who doesn't and why. Nobody knows precisely why rejoining the mainstream of life is such a challenge for this group or what steps will help them, Green said. But if anybody is up to the task, it's his lab. Cumulatively, the researchers have spent more than 20 decades studying another population that struggles with community integration: individuals with psychotic disorders, including schizophrenia. In fact, the lab is known as the world's leading source of research into how problems in thinking lead to problems in the daily lives of individuals with psychosis. The team has identified a suite of subtle but profound brain-based impairments that afflict these individuals, and researchers believe these same deficits may be tripping up at least some veterans with a history of homelessness. Statistics show these veterans are more likely to suffer from psychosis than veterans who have never been homeless. Other researchers have found that veterans who've experienced homelessness also are more likely than other veterans to have a history of either traumatic brain injuries or post-traumatic stress, both of which come with social deficits similar to those found in psychosis. In all, 50% of vets with a history of homelessness suffer from severe mental illness, according to the U.S. Interagency Council on Homelessness. And mental illness, along with substance abuse and poverty, has been determined to be a strong predictor of homelessness among veterans. … The answers may lie in the discoveries that Green's lab will make. The researchers will closely examine four characteristics in formerly homeless veterans: visual perception; responses to social cues; thinking abilities, including memory; and levels of motivation. Green's lab has found that individuals with schizophrenia significantly lag healthy individuals in these areas. These deficits correspond with altered or diminished activity in specific areas of the brain, according to advanced brain scans of individuals with schizophrenia. "Because their brains did not develop in a fully normal way, people with psychosis handle incoming information in a clumsy way, which makes it hard for them to understand what people around them are doing, to respond appropriately to social cues and to function in daily life," Green said. In fact, these deficits tend to affect the lives of individuals with psychotic disorders much more than such better-known symptoms as having deluded thoughts, hearing voices or seeing delusions, he said. And medications that tame these classic symptoms do nothing to improve the more functional ones. The UCLA-VA study will determine whether the veterans with these brain-based deficits are indeed the ones who fail to integrate into the community after securing housing. As homeless veterans transition into housing, researchers will use an EEG, a test that measures brain waves, to detect any abnormalities in the electrical activities of their brains and sit them down to computer-based tests that identify any deficits in cognition, memory, social awareness and motivation. Green's lab will not just illuminate factors that handicap veterans with a history of homelessness, but it's expected to shed light on why the best efforts to house these individuals often unravel. Even when social services are provided, about one quarter of newcomers to a housing program run by the VA and the U.S. Department of Housing and Urban Development leave it in the first year for drug and alcohol rehabilitation programs, incarceration and life on the street, among other options. "It's as though providing housing is a necessary but insufficient means of helping formerly homeless veterans find a place in the world," Green said.
New community center in Baltimore aims to help struggling vets (ABC2News)
"When we go out and meet someone on the street who is holding sign saying "homeless veteran," only about a third of the time we find that they actually are veterans." That's according to Christopher Buser with the Maryland VA Healthcare System. He spends his days searching for servicemen and women suffering from homelessness, depression, PTSD and substance abuse. He said 40 percent of veterans deal with some sort of mental illness when they finish their service. As a former Army captain, Buser considers himself lucky. "Why did some of us wind up in one area, and some wind up in another?" Buser said. "I can see how that very thin line exists for folks and how it's very easy to slide." About six months ago, Buser and others got  a new tool to help – the brand new Community Resource and Referral Center. It's located just two blocks away from the VA Hospital on West Fayette Street. The facility and staff is helping veterans deal with issues big and small. "It's the small things that make the biggest difference at times," Buser said. The CRRC is a "walk-in only" facility able to provide everything from medical and legal consultations to a shower, a meal, a gymnasium, clothes and a washing machine. The laundry room even has a "bed bug zapper" machine equipped to kill the insects frequently plaguing those living on the streets. "We want the veterans to come here and kind of hang out. This is a place to come and spend their day," said Program Coordinator Anthony Gibson. The CRRC is a joint effort between several VA organizations. It aims to connect those who have served to the many government and private services available to veterans. Currently, the program is running in only 29 cities. When a struggling veteran arrives, "step one" is making sure he or she has a place to stay. Staff members can give advice on housing vouchers, shelters or set the veteran up with an apartment. That's what happened for retired serviceman Thomas Williams, who was found living on a park bench in Hopkins Plaza. "Well, I was crazy," he said. "I didn't know they were going to be that nice and that they wouldn't let me down. I thought I was going to be on my own. They were right there." The CRRC is looking to expand is program in the near future; possibly adding a game room and cooking classes. The goal, however, is to get the veterans a home and get them out. To get assistance with you services at the CRRC, all you have to do is drop by. No appointments are required.
New veterans cemetery in Colorado Springs to be named for Pikes Peak (KKTV)
After a 20 years push by Southern Colorado veterans, the Department of Veteran Affairs announced that a new national cemetery will be built in Colorado Springs. The new Pikes Park National Cemetery will be built east of Marksheffel Road, between Bradley and Drennan Roads. Congressman Doug Lamborn told 11 News, plans are already underway in the design of the 374 acre cemetery. "We now have the design being worked on, we have the land already bought, we're just working on the funding in the current budget's we're working on," explains Lamborn. Lamborn says he'll be working with Congress to secure the $36 million needed to build the cemetery. The VA purchased the land for $4.49 million. The Pikes Peak National Cemetery will serve more than 95,000 veterans, their spouses and eligible children in the Colorado Springs area. Construction on phase one of the cemetery, which includes 65 acres and 13,000 gravesites, will begin in 2017. Completion of the entire project is expected in 2018. The nearest open national cemetery is Fort Logan National Cemetery in Denver. Lamborn says local veterans also overwhelmingly supported the Pikes Peak name.