July 29 Veterans News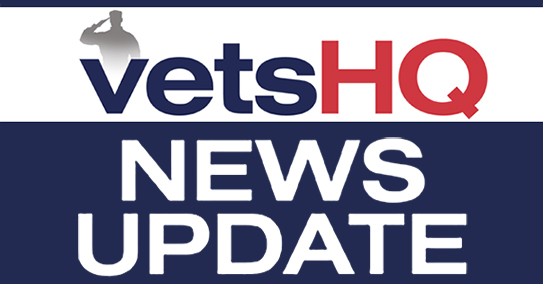 DOD grants $11.5M to study lung diseases in Middle East war vets (Lung Disease News)
Thanks to $11.5 million in grants from the U.S. Department of Defense, researchers from the National Jewish Health respiratory treatment center in Denver will study why veterans who were deployed to the Middle East (Southwest Asia) experience increased rates of lung disease; and they will test potential treatments. The contributions, through the Congressionally Directed Medical Research Programs, will study 100 of the veterans with lung disease. "Warfighters deployed to Southwest Asia suffer a baffling array of lung diseases at almost twice the rate of veterans deployed elsewhere," Dr. Greg Downey, principal investigator and professor of medicine at National Jewish Health, said in a news release. "We will combine clinical information and biological samples from previously deployed veterans with cell culture and animal studies to evaluate how two distinct biological pathways may contribute to lung disease. We will also test experimental medications that target the two pathways." Colorado U.S. Senator Michael Bennet, who raised awareness about the research at National Jewish Health, said he could think of no organization more deserving of the funding or better equipped to conduct the studies. … Dr. Michael Salem, chief executive officer of the facility founded in 1899, thanked Bennet for bringing the Pentagon to its attention. "We also appreciate the support of fellow Colorado Senator Cory Gardner and the efforts of Illinois Senator Dick Durbin, a tireless champion for the needs of our warfighters and veterans. We look forward to working closely with the Army in finding new and innovative ways to protect the respiratory health of our servicemen and women," Salem said. Since 2001, more than 2.8 million U.S. government and non-governmental organization workers, military personnel, and contractors have been deployed to Southwest Asian territories, mainly to Iraq and Afghanistan. Increasing rates of lung diseases have been observed among the veterans since then. Exposure to various air pollutants are suspected to be the cause of the respiratory disease, but no clear reasons have been determined. Veterans of the wars who have lung disease symptoms have been seen at National Jewish Health's Center of Excellence on Deployment-Related Lung Disease for more than five years. It is headed by occupational lung disease expert Dr. Cecile Rose. While treating warfighters, Rose collected clinical and epidemiological data. For the new groundbreaking study, Rose will work with Downey, an expert on molecular mechanisms of lung injury and repair. … The funding comes from two grants. Over five years, $10 million will be used for the study "Mechanisms and Treatment of Deployment-Related Lung Injury: Repair of Injured Lung Epithelium". The research will look at the "two-hit hypothesis" that suggests chronic exposure to desert dust and other environmental particles prompts respiratory epithelium to further injury caused by a second group of harmful stimulus such as allergens, viral infections, cigarette smoke and toxic chemicals. The team will also assess the efficacy of the investigational drug ICG-001 that targets the WNT/β-catenin pathway, which is involved in the repair of damaged lung epithelial cells. The second grant, of $1.5 million will be used over three years on the study "The Role of the Extracellular Matrix and Matrix Metalloproteinases in Pulmonary Fibrosis." In collaboration with Derek Radisky, PhD, of the Mayo Clinic Cancer Center, researchers will examine how silicate-containing desert dust inhalation causes pulmonary fibrosis (lung inflammation and scarring). The team will investigate the role of matrix metalloproteinase-3, an enzyme that may be implicated in the development of pulmonary fibrosis by breaking down structural proteins in lung tissue and releasing protein fragments that can irritate the lungs. The researchers will also examine a new treatment using investigational drug candidates that inhibit specific matrix metalloproteinases.
Medical-marijuana study soon will seek Arizona veterans with PTSD (AZCentral)
Within a month or two, Arizona researchers will accept applications for a small number of veterans who have post-traumatic stress disorder to participate in a study in north Phoenix on medical marijuana's effects on the disorder. The study is federally approved by the Food and Drug Administration and licensed by the Drug Enforcement Administration. It will study 38 veterans in Phoenix and another 38 at Johns Hopkins University in Baltimore. It is the first time the DEA and FDA have approved randomized, controlled research intended to develop the actual plant, not oils or synthetics, into a prescription drug to treat PTSD. If the study shows marijuana is a successful treatment, the ultimate goal is to get FDA approval for marijuana plants to be prescribed to anyone with PTSD, said Brad Burge, director of communications for study sponsor Multidisciplinary Association for Psychedelic Studies. Among veterans, 30 percent from the Vietnam War have or had PTSD in their lifetimes; 12 percent from the Gulf War have it in a given year; and between 11 and 20 percent from the Iraq and Afghanistan wars have it, according to estimates from the U.S. Department of Veterans Affairs. The study was first approved in 2014 but stalled after the University of Arizona fired Dr. Sue Sisley, the primary researcher. She believes she was let go for political reasons after she clashed with state lawmakers over medical-marijuana research. She is now a principal investigator for this study and will be treating all Phoenix patients. When she left UA, many veterans worried that she would take the study to Colorado, since it was the Colorado Department of Public Health and Environment that granted $2.156 million to MAPS for the study. "It's been such a long struggle for these vets. They've been standing with us, shoulder to shoulder, all these years," she said. "We would never turn our backs on these guys. We were determined to keep it here and we found a way to do that." The study is seeking veterans who have chronic, treatment-resistant PTSD, meaning they have tried medication or psychotherapy at some point and not responded to it. Applicants should be healthy and without disabling medical problems, Sisley said. They must be able to visit Deer Valley once or more per week for 12 weeks. If veterans want to relocate from out of state for 12 weeks, that should be fine, she said. She said she is not yet authorized to disclose the exact location. All veterans will be enrolled and participate in staggered groups within two years of the start date. They will receive compensation, but she is not approved to say how much. Veterans interested in applying should email arizona@marijuanasites.org. The approval requires that researchers buy marijuana for the study from the National Institute of Drug Abuse. Purchasing has been a long process, but once they receive the drug they can begin screening and enrolling veterans for the study. Once veterans are enrolled, researchers will teach them how to smoke using the Fulton Puff Procedure, a common method that consists of a long inhale and holding it in before exhaling. They will have to smoke twice under observation at the lab, to make sure they don't have any adverse reactions, and then be sent home with a pipe and enough marijuana to last a week. … They must journal about their experience, wear a watch to monitor the quality of their sleep, and return to the lab once a week. They will smoke one variety of marijuana for three weeks, then be cut off for two weeks to see if they have symptoms of withdrawal or relapse. Then they will repeat the process once more with a different kind of marijuana. The total process lasts 12 weeks, with six months of follow-up through phone calls or meetings.
Housing for homeless veterans opens in Snohomish County, WA (King5)
For the first time, Snohomish County (Washington) will have housing available for homeless veterans. It is an effort by several agencies including Catholic Community Services, Veterans Affairs and state and local agencies. "This is wonderful," says Will Rice of Catholic Community Services. "This is really the first in Snohomish County where folks that have struggled with homelessness and retaining their home can live and get some support." The 20-unit facility is called Sebastian Place and will offer each person a 350 square-foot apartment. Rice says the project has been nearly four years in the making and will not only provide immediate housing but will also give occupants the chance to get help with mental health issues or drug and alcohol treatment. "Homelessness is a community problem, and it really has taken community responses," says Rice. "No one agency, no one local municipality or county government can have the degree of impact that we need. " The facility is set to open by the end of the first week in August. Donations are welcome, including home furnishings.
USDA helping veterans get involved in farming (Fox Illinois)
The U.S. Department of Agriculture is aiming to help veterans get involved in farming. The program is giving veterans a financial headstart by allowing veterans to apply for farm loans with fewer stipulations. Officials say with so many veterans being from rural areas, this program is a great way to ensure financial stability. "In the 2014 farm bill there was some language introduced to help us get passed some of the eligibility criteria for veteran farmers. So it's been a recently a new push to get veterans back to farming," Steven Thursby with the USDA said. Some of the initiative's benefits include: lower interest rates, a break on experience requirements, and a mentorship program to help guarantee success.
Marine Vietnam war hero now has a Navy ship named in his honor (MarineCorpsTimes)
A new Navy destroyer was named for a Marine Medal of Honor recipient who assumed command of his rifle company during the Vietnam War and led them out of an intense firefight when their leader was killed in combat. Navy Secretary Ray Mabus led a ceremony here Thursday to name the Arleigh-Burke class destroyer DDG 124 after retired Col. Harvey C. Barnum Jr. The surface combatants complete vital missions across the globe including guarding aircraft carriers and ballistic missile defense. They are armed with guns, missiles and torpedoes. "Destroyers are kind of like the person we're honoring here today," Mabus said. "They're incredibly versatile, and they can do a lot of things at once." Barnum, who retired in 1989 after serving as deputy assistant secretary of the Navy for Reserve Affairs, received the nation's highest valor award for heroism during a Dec. 18, 1965, battle outside the village of Ky Phu, in Vietnam's Quang Tin province. The combat hero did not receive the award in the traditional White House ceremony, though, since the Vietnam War was so unpopular at the time. In 1965, then-1st Lt. Barnum was deployed with 2nd Battalion, 9th Marines when his company was ambushed. Pinned down and outnumbered, the Marines lost their company commander and radio operator. Barnum "quickly made a hazardous reconnaissance of the area, seeking targets for his artillery," while assuming command of the rifle company, according to his citation. He led a successful counterattack through heavy fire as he reorganized and encouraged all units. "His sound and swift decisions and his obvious calm served to stabilize the badly decimated units and his gallant example as he stood exposed repeatedly to point out targets served as an inspiration to all," his award citation states. Barnum told Marine Corps Times that his namesake ship will allow him to be personally connected to the "newest greatest generation" of Marines and sailors. He said he wants to pass on "grandfatherly advice" and the values that influenced and assisted him throughout his career as a Marine. "The three words that drive all Marines: honor, courage and commitment," Barnum said. "I want to let them know they are the linchpin to our success — that ship is just a floating piece of metal until they get aboard it." The destroyer Harvey C. Barnum Jr. will be constructed at Bath Iron Works in Maine and is expected to enter the fleet in 2024, measuring at 509 feet long with operating speeds in excess of 30 knots. Mabus called the destroyer a "recognition of an American hero whose actions that day defined service and sacrifice." "I hope to visit when it's being constructed and meet with the ship's crew as it forms," he said. Past Marine commandants and some of Barnum's battle buddies attended Thursday's ceremony. Mabus said Barnum's career exemplifies the resilience and dedication that's still alive in today's Navy and Marine Corps. It marked the sixth Navy ship that Mabus has named for a Medal of Honor recipient. "It's important when we can honor people who are still with us and thank them for what they did, and thank them in a tangible way," he said.
Memorial to slain Navy SEAL Chris Kyle unveiled in Texas (ArmyTimes)
A memorial for slain Navy SEAL and "American Sniper" author Chris Kyle has been unveiled in the West Texas city where he was born in 1974. Ceremonies were held Thursday in Odessa to unveil the granite-and-limestone Chris Kyle Memorial Plaza, which also includes a bronze statue of Kyle. It is a privately funded memorial. Several trees from ex-President George W. Bush's ranch near Crawford were purchased by memorial organizers and moved to the site earlier this year. Kyle and friend Chad Littlefield were killed in 2013 at a Texas shooting range. A former Marine was convicted in their deaths and sentenced to life in prison. Kyle's autobiography was the basis for the 2014 film "American Sniper," starring Bradley Cooper.