August 16 Veterans News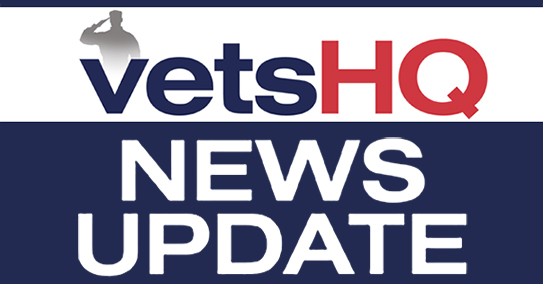 Audit: 2,300 VA patients were on 'ghost panels' (Military.com)
More than 2,300 VA patients in Iowa and South Dakota were assigned to primary care "ghost panels," or doctors who no longer worked at their hospitals, a federal audit found. Critics say the practice is a way that some VA hospitals have made their doctors' caseloads appear artificially small and within federal guidelines. It can also be disruptive for patients, who have to see different doctors if they need care and may face longer wait times. The report issued Thursday by the Department of Veterans Affairs Office of Inspector General found the practice was limited to two health care systems — in Iowa City, Iowa and Black Hills, South Dakota — out of eight that serve 300,000 veterans in the upper Midwest. The report did not say whether those two systems benefited from using ghost panels. It recommended the hospitals discontinue the practice, which violates a department policy that requires patients to be reassigned to new doctors when their primary care physicians leave. The practice also results in the publication of inaccurate data on doctor-to-patient ratios. But auditors found no evidence that patients were negatively affected because hospitals used other strategies to provide them needed care. Nonetheless, Rep. Dave Loebsack, an Iowa Democrat, said in a statement Friday that anyone involved with creating ghost panels should be punished. "The use of ghost panels at any Veterans Administration facility to misrepresent the true panel size is disconcerting," he said. "The fact that the VA has created an environment where the use of ghost panels appears to be in use across the nation is unacceptable." The investigation came in response to a request by U.S. Rep. Timothy Walz of Minnesota after a whistleblower claimed the VA in St. Cloud, Minnesota, inaccurately reported the size of its primary care caseloads. The investigation found no evidence that the St. Cloud VA used ghost panels but confirmed that hospital officials had under-represented its workload and staffing availability in flawed data provided to Walz and the general public. In a joint statement, Walz and Rep. Tom Emmer, R-Minnesota, said the report "validates our most serious concerns." "Misrepresenting panel sizes is completely unacceptable and a serious breach of the public trust. We call on the Secretary of the VA to hold anyone who intentionally misled veterans, members of Congress and the public accountable," they said. Auditors in January found two ghost panels at the VA in Iowa City, Iowa, where 1,245 patients were assigned to doctors who had left for jobs at other VA facilities in November and August. They found two other such panels in Black Hills, where 1,056 patients were assigned to doctors who had left employment in September and October. Hospital administrators in both states said they did not reassign those patients because they expected to hire replacement doctors who would then take over the workloads within months. In Iowa, acutely ill patients were assigned to other physicians who had the capacity to treat them in the meantime and a pool of providers was used to help others, the report said. In South Dakota, the hospital used existing providers to manage those patients. Both hospitals said they hired replacement doctors earlier this year, and the VA promised additional oversight to prevent the use of ghost panels in the future.
Veterans exposed to Agent Orange tell their stories, seek answers (Omaha World-Herald)
Dave Roker spent a year as an infantryman in Vietnam's Mekong Delta, frequently wading hip-deep through marshes next to jungles that had been doused with the herbicide Agent Orange. For nine years, the Air Force sprayed herbicides across the countryside to kill the jungle canopy and deny the enemy a place to hide. "We kind of liked it because it cleared the foliage," said Roker, of Norfolk, Nebraska. "We didn't know it was bad for us." Agent Orange has left a half-century legacy of health problems — including cancer, diabetes, heart disease and immune diseases — for the U.S. service members and the Vietnamese villagers who were exposed to it in the 1960s. At the annual Nebraska Vietnam Veterans Reunion on Friday in Omaha, Roker and his wife, Peg, attended a session called "Faces of Agent Orange," about the possible health impacts of the dioxin-laden chemical on the children and grandchildren of veterans. Such links have been suspected for decades but never proven. Led by Maynard Kaderlik, Agent Orange chairman for the Vietnam Veterans of America, the workshop's purpose is to allow veterans to tell their stories. About 100 people attended Friday's session. The VVA is lobbying for legislation, currently stalled in Congress, that would require the VA to study next-generation health impacts caused by service members' military exposures. "We're going to keep fighting, or we're going to die trying," Kaderlik said. The Rokers were looking for answers about their son Adam's chronic health problems. Five years after Dave's return from Vietnam, Adam, now 42, was born with a cleft palate. As an infant he developed a rare metabolic disorder that led to severe seizures and permanent developmental disabilities. Recently, he was diagnosed with autism. "It was just one thing after another," Peg Roker said. A series of Omaha World-Herald stories in June describing health problems possibly linked to Agent Orange in children of Vietnam veterans hit home. "We said, 'Oh my gosh, they're talking about Adam!' " Peg Roker said. Shelley Smith of Friend, Nebraska, read the same stories and wondered if husband Richard's wartime exposure to Agent Orange might be linked to the long string of health problems in her family. "My husband was always suspicious because he came down with Type 1 diabetes at age 38," Shelley Smith said. Her daughter, Jessica Svehla, now 30, was born without a uterus and with only one kidney. Another daughter, Amanda McAlevy, 32, of Plattsmouth was born with a misshapen uterus that made it hard for her to conceive and carry a child. Son Adam, now 19, developed a softball-size tumor in his chest six years ago. Granddaughter Alexis McAlevy, now 2½, has severe pulmonary hypertension and suffered heart failure when she was 8 months old. "We don't know what causes any of this," Amanda McAlevy said, as her daughter played on the floor. "We're intrigued by Agent Orange, because we keep ruling out other things." The VA compensates the children of female Vietnam veterans for a long list of birth defects, but the only disorder scientifically linked to the children of male veterans is spina bifida. Kaderlik urged veterans to file claims with the VA for their children's diseases, anyway. If a future link is proven, he said, it will be easier for them to collect back payments. Some veterans said it was both surprising and comforting to know that other families were going through the same thing. "I'm glad to know we're not the only ones with problems," Dave Roker said. The Nebraska Vietnam Veterans Reunion continues today at the Ramada Plaza Omaha Hotel and Convention Center, 3321 S. 72nd St. A second "Faces of Agent Orange" seminar is scheduled for 9 a.m. Other sessions include "Art as Therapy for PTSD," as well as presentations about the POW/MIA identification laboratory at Offutt Air Force Base and the new Omaha National Cemetery.
Commentary: Why veterans die by suicide, and how to stop it (MilitaryTimes)
Kristofer Goldsmith, Assistant Director for Policy and Government, Vietnam Veterans of America: Try to picture a veteran who has recently chosen to take his own life, and you'll probably think of someone like me: a 20-to-30-something man who served in Iraq or Afghanistan. That's a result of countless hours spent by advocates to raise awareness about the issue. In 2014, as a volunteer for Iraq and Afghanistan Veterans of America, I spent most of my free time advocating for the Clay Hunt Suicide Prevention for American Act. I spent the summer traveling the country telling Clay's story to everyone who would listen in hopes of building a movement that would get Congress to finally take decisive action to address the suicide crisis in the veteran community. I had never met Clay when he was alive, but thanks to my experience with IAVA, I now know Clay's parents, Susan and Richard Selke. We don't talk regularly or see each other much since the Clay Hunt bill was signed into law in early 2015, but I feel like I've got a unique sort of bond with them. It's a bond that I've felt with lots of parents who have lost their son or daughter to suicide. That bond exists because they see in me what they lost, and I see in them what I almost did to my own parents. On my way into Baghdad from Kuwait in early 2005, I was a private first class with just about 12 months in the Army. Our Bradley fire support team vehicle was strapped on top of a civilian 18-wheeler in order to preserve fuel as part of a gigantic convoy, and I traded my gunner seat for the Bradley commander's spot so that I could hang outside the turret and soak in all the sights. Little did I know, an insurgent had placed an IED on a road sign that was suspended above the road. I chose just the right time, for no particular reason, to hop down into the turret and clamshell the hatch above me. When the bomb went off, I didn't even know what happened for a few seconds. Between the relatively small size of the bomb and the Bradley's armor, I was fine. But I spent the next year thinking about how I could die at any moment. When I returned home from Iraq at the end of 2005, I felt like anything but a hero. Save for a few random close calls, I had been relatively safe. Still, in May 2007, I walked out onto Warrior's Walk, a field at Fort Stewart, Georgia, where they plant a tree for every Dogface Soldier who has fallen in Iraq or Afghanistan. Like a lot of memorial sites, it feels a bit like a graveyard. There I chased a fist full of Percocet with a bottle of vodka, with intent to die among my fallen brothers. Parents like Clay's don't always ask me, "Why did you try to kill yourself?" but I can see it in the way that they look at me that they want to know. They want to understand why they lost their own son or daughter. In order to address the problem that is suicide in our community, the answer to this question is vitally important — and unfortunately, the Department of Veterans Affairs' new suicide data report doesn't provide us the answer. On a personal level, answering, "Why'd you try to kill yourself?" is incredibly frustrating. There was a lot going on at the time of my suicide attempt. I had been suffering from severe bouts of depression, frightening panic attacks, and paralyzing migraines — what I now understand to be the effects of severe post-traumatic stress disorder. What made things worse before my suicide attempt is that when I asked for help, I was treated with suspicion by my Army doctors and later chastised by my company commander for taking the antidepressants that I had been prescribed. Despite an otherwise stellar career, I felt like I had failed as a soldier and as a man. My personal relationships were a mess. My unit went downrange without me so that I could get some emergency surgery, and I spent the next month restricted to my quarters. In that time, I quit going to therapy, and I stayed home in a dark room watching the 2007 presidential primary debates, where my buddies in Iraq seemed to have been forgotten, and I was drinking myself to sleep most nights. So, why did I decide suicide was the only way out? It wasn't the nightmares about discovering a mass grave in Iraq, or waking up from vivid dreams not knowing which of my friends were alive and which were dead. It wasn't the fear of going back to the sandbox for another tour that made me want to end my life. At the age of 21, almost every bit of experience that I had as an adult was at war, or training for it. Outside of my limited, and what was then, miserable world, I didn't think there was any chance of things getting better. There was no one thing, one event, one person to blame. It was a last resort, a last way to exert control over a life that otherwise felt like complete and total chaos. And thankfully, I woke up from that drug-induced brush with death after a battle buddy found my limp body. Years later, I've figured out that the common theme among veterans who choose suicide is as Dr. Thomas Joiner says, an overall sense of hopelessness combined with severe mental anguish — a feeling that we've lost control of our own lives, and there's not one thing that we can do to get back on the path. The VA's latest report confirmed what we already believed to be true: The highest rate of veteran suicide falls on those aged 19–29. In terms of raw numbers, it's the Vietnam veterans' generation who are dying in droves. But the biggest takeaway from the report is that 14 of the 20 veterans who die each day aren't enrolled at the VA. The increase in suicide rates for veterans outside the VA healthcare system has grown almost five times faster than those getting care at VA. There are a lot of questions the VA still doesn't have answers to. As a survivor, it's my duty to try to fill the gaps so that we can continue to look out for one another, beyond our own units, and beyond our own generation. For all of its flaws, it's the VA that's provided me the care that pulled me out of that dark place the war pushed me into. It's usually not the success stories that make the headlines — but the VA saves lives. When politicians bash the VA as if it's worthless, they're feeding the hopelessness of vulnerable veterans by discouraging them to reach out for care in a system that works. I'm not saying we shouldn't hold the VA accountable or try to fix its problems — but we need to be responsible about it about who we're blaming and for what.
How the VA is partnering with the private sector to solve its biggest problems (Task & Purpose)
For the last year, the Department of Veteran Affairs has been trying to implement some of the private sector's best practices, namely innovation and entrepreneurship. On Aug. 15, a mix of employees, veterans, and senior leaders in the department gathered to discuss the results of those efforts during an innovation demonstration in Washington, D.C. The main focus was on the VA's Innovators Network, which launched eight sites across the country over the course of the year. Innovation specialists at these sites work with other VA offices and clinics, providing training, support, and seed funding to help get their ideas off the ground. The VA has innovation sites in Portland, Oregon; San Francisco, California; Milwaukee, Wisconsin; Atlanta, Georgia; Chillicothe, Ohio; Boston, Massachusetts; and two in Mississippi. "We wanted to arm them with the tools through innovation to really see and solve problems and use tools that you see often in the private sector, like human-centered design and entrepreneurship, but bring that to the VA," said Andrea Ippolito, who leads the Innovators Network at the VA, in an interview with Task & Purpose. Support for new projects follows a tiered system reminiscent of the startup industry. Funding is broken down into three tiers: Spark funding allots between $5,000 and $10,000 to get a proof of concept off the ground; seed grants are awarded after enough evidence is gathered to validate that a concept works, and amounts to roughly $50,000 to help pay for a pilot project; and spread grants are between $100,000 and 500,000, and are used to expand a program to other sites. "For us, innovation is not just important to do, it's actually essential," said David Shulkin, the under secretary of health for the VA, during his opening remarks. "Much like every healthcare organization, if you are involved in the delivery of medical services to Americans, you have to be rethinking what you're doing, reinventing, and innovating to be able to survive. Those that don't will find themselves increasingly irrelevant." At the demonstration, 33 projects were presented, some of which are in their early stages, like the one in Jackson, Mississippi, that provides emergency room care for patients with acute mental health issues. Other projects and innovations were more tech-based, such as the smartphone app developed by the VA in Atlanta, Georgia, that allows patients to receive cardiac rehabilitation and support from home. A few even focused on reshaping the way their VA clinic works, by making their veteran patients the driving force behind their own treatment. "When we noticed that veterans weren't responding to the mental health treatment the way we wanted to see, we conducted focus groups to figure out what we could do better," explained Grishelda Hogan, a founder of one of the projects showcased that day. This led Hogan to start the Center for Integrated Wellness and Self-Expression in Boston, Massachusetts. The program is co-run by both the veterans who attend and the VA staff, explained Hogan. The studio offers alternative methods to help with mental health and wellness, as well as doubling as a kind of communal hub for attendees. "They wanted a program they could attend not only when something was wrong, but when it was right," Hogan told Task & Purpose. "They wanted to share with their peers; they want to come in on the day they need the service; they don't want to wait for the service; and they wanted an alternative pathway to mental health and wellness."
Pentagon closer to extending a generous new benefit to millions of vets (MilitaryTimes)
Plans are progressing to extend online military exchange shopping privileges to all honorably discharged veterans, Military Times has learned. The Defense Department's Executive Resale Board voted unanimously Aug. 9 to recommend the policy change, sources said. Extended shopping privileges would apply only to the exchange system's online stores — not brick-and-mortar facilities located on military installations. The Pentagon did not immediately confirm the's board move, and its unclear what its next steps will be. Officials have said previously that they'd like to implement the expanded benefit on Veterans Day 2017. Exchanges operate as discount department stores for the military community. Currently, access is authorized only for active-duty service members, reservists, National Guard personnel, retirees, veterans who are 100 percent disabled and immediate family members. Officials estimate that's about 10 percent of the nation's 21.7 million veterans. If the plan proceeds, the Defense Manpower Data Center would be called on to verify veterans' status so they can shop at the exchange online. The idea was proposed in May 2014 by Army and Air Force Exchange Service CEO Tom Shull, who touted it as a way to provide a modest benefit to veterans who didn't serve long enough to retire from the military, including a number who have served multiple tours in combat in Iraq and Afghanistan. Navy Exchange Service Command CEO and retired Rear Adm. Robert Bianchi and Cindy Whitman Lacy, director of the Marine Corps Business and Support Services Division, have said they support the idea. This would also benefit those currently serving, officials have said. Any increase in exchange profits would generate more money for the service's morale, welfare and recreation programs. According to one analysis, the exchanges could see an increase of $18 million to $72 million if online shopping is extended to all veterans. Generally, about half of the exchanges' profits go to MWR dividends, and the rest goes to capital reinvestment in the exchanges, such as renovations and construction.
VA expanding telehealth to meet growing needs of veterans (Health Data Management)
Already recognized as a leader in the development and use of telemedicine, the Department of Veterans Affairs is expanding its telehealth services to meet the growing needs of its patient population. 2015 was a banner year for telemedicine at the VA, which conducted 2.14 million telehealth visits, reaching more than 677,000 veterans—or 12 percent of all vets—using real-time telemedicine, home telehealth care, and store-and-forward telemedicine. In fact, last year, VA reported that home telehealth reduced hospital bed days of care by 58 percent, hospital admissions by 32 percent, while telemental health reduced psych bed days of care by 35 percent. According to Kevin Galpin, MD, acting executive director for telehealth at the Veterans Health Administration, the technology is now considered "mission critical" for effectively delivering quality healthcare to veterans, particularly for those in rural or underserved areas. "Telehealth leverages health informatics, disease management principles, and communications technologies to deliver care and case management to veterans," testified Galpin at an August 9 hearing before the House Veterans' Affairs subcommittee on health. "This aspect of telehealth changes the location where healthcare services can be provided, making care accessible to veterans in their local communities and even in their homes." He told lawmkers that the VA's telemedicine initiatives fall into three categories—clinical video telehealth, home telehealth and store-and-forward telehealth—delivering services to veterans in 50 clinical specialties. … While home telehealth can help veterans live independently and spend less time on medical visits, at the same time Galpin acknowledged that not every patient is suitable for this type of care. … Despite these capabilities, members of the subcommittee expressed their skepticism regarding the VA's success in delivering timely, quality care via telehealth technologies. "VA purports to be a leader in the use of telemedicine," said Rep. Brad Wenstrup (R-Ohio), MD, acting chairman of the health subcommittee. "However, as the use of telemedicine continues to expand, we need to be sure that VA is keeping pace with modern technology and is effectively safeguarding private medical information through secure data channels. We also need to make sure that VA is effectively tracking telemedicine appointments to ensure consistent, quality care and monitoring patient outcomes." Wenstrup made the case that while the VA's use of telehealth has been increasing over the last several years, patient waiting times have also been increasing. "If VA truly is a leader in deploying telemedicine, it is important to track best practices, lessons learned, and the impact telemedicine is having both on individual patients and on the VA healthcare system as a whole, as well as to ensure that this technology is being leveraged to address the critical issues VA is facing," he added. In response, Galpin said that although the VA's telemedicine capabilities are advanced compared with other healthcare organizations, he concluded that the department is "still at the beginning of its journey of leveraging its integrated national healthcare system and remote care opportunities through telehealth technologies."
Sen. Ernst gets earful from veterans at roundtable (The Gazette)
U.S. Sen. Joni Ernst, R-Iowa, got an earful from Iowa's veterans about their problems with the U.S. Department of Veterans Affairs. More than 50 people came from across the region to a veterans roundtable Ernst held Tuesday morning at the University of Northern Iowa campus. Their frustrations ranged from wait times to problems with using the Veterans Choice Program to their treatment at the Iowa City VA hospital. But for many, their problems could be summed up in just one sentence. "We've got to get back to the old way where the VA was started to take care of us, to take care of the widows and the orphans, and we've forgotten that, and until that changes, we can have these (forums) every day," said Black Hawk County VA Director Kevin Dill. Dill joined Lyman Campbell, a U.S. Marine Corps veteran from Waverly, in expressing a frustration about seeing a new doctor each time they visit the VA to see a specialist. Dill explained how a new doctor comes up with a new diagnosis or enters something wrong into the patient's record. Each time that happens, Dill said, it "bogs down the system." Donald Shellenberger, with Waterloo's AMVETS organization, added that he'd like to see specialists travel to regions occasionally rather than have veterans regularly travel hundreds of miles round trip to access care in Iowa City. The issue of veterans mental health did not come up during the forum, but Ernst made clear during a brief news conference that she is continuing to push for answers to better address mental health care through the VA. Ernst's advocacy has come to light especially after the death by suicide last month of U.S. Marine Corps veteran Brandon Ketchum of Davenport, who had been struggling with post-traumatic stress disorder. "Nothing will ever bring him (Ketchum) back, but what we need to do is look forward and find a way to correct this epidemic," Ernst said, of the estimated 20 veterans who die by suicide each day. Veterans at Tuesday's forum, however, were focused on frustrations with the top levels at the VA administration, both here and nationally, as well as their ability to access care through the system in Iowa City. "We have some of the very finest receptionists and lower level people in the system in Iowa City and this area up here; the administrators above them, to my way of thinking are the problem," Shellenberger said. Ernst said she sees those problems as starting at the top of the VA with its head Secretary Robert McDonald. Though McDonald was confirmed before Ernst was elected to the U.S. Senate, Ernst said her initial impression of him was that he would be a "go-getter" and someone that would change the system. But since then she said she's seen little follow through and now advocates for his removal. "They have forgotten that the VA exists for the veterans, so we need someone that truly believes that and we'll make sure that the best interests of the veterans are taken to heart," Ernst said of a possible replacement to McDonald in the next administration. Most veterans focused on frustrations, none of which Ernst said she was surprised to hear after holding similar forums across Iowa. But Ernst said part of the reason for holding the discussions is to invite examples of success or proposed solutions. Cory Champagne, a U.S. Navy veteran, voiced concerns, but he also offered the few positive comments on the VA system. Champagne moved to Waterloo from the Baltimore, Md., region last April, and he said the system here is much improved from his dealings with the VA in Maryland. "I want to comment and praise the way things are done differently here than in Maryland," Champagne said. "It's night and day in terms of how fast you can get things done there and that you can get things done here." He also proposed one solution to the lack of providers in the VA system, as well as a way to employ veterans, by following Virginia's lead in certifying veterans with medical backgrounds in the service so they can be more easily employed at hospitals and clinics after they leave the service.
Alabama launches new website to assist veterans (AL.com)
Gov. Robert Bentley today announced the launch of a new website designed to be a one-stop source for Alabama veterans seeking resources and services. The website provides links to the services offered through the Alabama Executive Veterans Network, which Bentley formed by executive order in December 2013. The network united non-profits, state agencies and businesses to develop policies to serve Alabama veterans. "Alabama is a proud pro-military state, and we appreciate the sacrifice of our brave service men and women, and we owe it to them to ensure they are receiving the help they need in a timely manner," Bentley said in a statement. "Eight-percent of Alabamians serve in the military and the new AlaVetNet website will provide a one-stop-shop to assist veterans and their families in locating the variety of services available." According to the governor's office, the hope is that the website will make it easier and faster for veterans to find the services they need. The website (alavetnet.alabama.gov) contains a directory of these services divided into regions: behavioral health, legal, education, medical, employment, transportation, family services, VA benefits and services, housing and living and miscellaneous. "I am really proud of the AlaVetNet team, and I am excited about this website as it will help better fulfill our primary goal of connecting veterans to available resources and services throughout our great veteran friendly state," Alabama Department of Veterans Affairs Commissioner Clyde Marsh said. "The importance of this website is that it contains useful information that is easy to access from the comfort of a home, office or mobile device such as medical care facilities, locations to file veterans claims, and points of contact for those that in the most distress and need to reach a suicide hotline."