October 7 Veterans News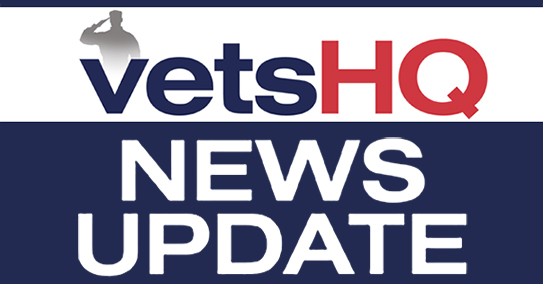 Vets are still dying from burn-pit illnesses, advocates say (MilitaryTimes)
Veterans exposed to burn pits in Iraq and Afghanistan are begging government leaders and the public to keep paying attention to their crippling health problems. "We write because these veterans are seriously ill, dying or have passed away, and more must be done," a group of 700 veterans and family members with Burn Pits 360 wrote in an open letter to President Barack Obama on Thursday. "Many of us went to war able to run marathons, but now our health has deteriorated so much that we cannot hold down steady jobs. "We are misdiagnosed. We are not getting the medical care we urgently need. We need you to act in this, your final year in office." The letter comes just days after a Government Accountability Office report found shortfalls in the Defense Department's monitoring of burn-pit victims, and asks White House officials not to let the Pentagon and Department of Veterans Affairs "sweep us under the rug." It also calls for significant changes in how the National Airborne Hazards Open Burn Pit Registry is administered, to allow more families to record veterans' post-service problems. "We're receiving death entries from these families on a weekly basis," said Rosie Lopez-Torres, executive director of Burn Pits 360. "But the national registry now doesn't allow you to input a death entry. So there is no record of (those veterans') illnesses." Defense Department and Veterans Affairs officials have frequently cited the difficulty of linking troops' illnesses to burn pits in Iraq and Afghanistan, given the undocumented nature of what was burned in each pit and just how much exposure individual veterans had. More than 81,000 veterans and current service members are in the registry, reporting illnesses from respiratory fatigue to rare cancers and neurological disorders. But Lopez-Torres said she has at least 5,000 more cases that aren't included in that list, because of the reporting restrictions. "The burn pits are this generation's Agent Orange, but we are seeing deaths happen after three or five years, instead of decades later," Torres said. "We cannot afford to wait for another delayed medical study, we need the president and Congress to recognize this crisis is happening now." In a 2009 White House roundtable with Military Times, Obama pledged the burn-pit issue would not be treated the same way as Agent Orange-related illnesses from the Vietnam War, which took years of research and political fights to be recognized for veterans benefits. Lopez-Torres worries that after a flurry of attention to the issue in the early years of Obama's presidency, the topic now risks being ignored. One of the criticisms leveled in the recent GAO report is that despite work on helping troops exposed to burn pits in recent wars, military leaders have not established clear compliance policies on use of disposal fires in future conflicts. "While most of the overseas geographic commands may not currently be involved in contingency operations within their areas of responsibility, waste disposal would likely be required if such operations arise in the future, and the use of burn pits would be one option for disposing of waste," the report warns. The Burn Pits 360 letter asks for Obama to use his final months in office to "speak out and educate the American people" about the long-term health effects of burn pits, as well as order more research into health conditions and medical impact of exposure to burning of hazardous materials.
200 veterans die waiting for care as troubled Phoenix VA builds new backlog (The Washington Times)
The Phoenix Veterans Affairs office is still improperly canceling veterans' appointments, has built up a new backlog of cases — and at least one veteran is likely dead because of it, the department's inspector general said in a new report Tuesday. Two years after they first sounded the alarm about secret waiting lists leaving veterans struggling for care at the Phoenix VA, investigators said some services have improved, and they cleared the clinic of allegations that top officials ordered staff to cancel appointments. But confusion and bureaucratic bungling are still prevalent, some veterans are waiting a half-year or longer for treatment, and staff are still canceling appointments for questionable reasons. More than 200 veterans died while waiting for appointments in 2015, and investigators said at least one veteran would likely have been saved if the clinic had gone ahead with his consultation. "This patient never received an appointment for a cardiology exam that could have prompted further definitive testing and interventions that could have forestalled his death," the inspector general said. The VA is still reeling from an initial 2014 report that found top executives cooked their books, canceling appointments and shifting others onto secret wait lists to try to make their backlogs appear less drastic, hoping to earn performance bonuses. The problems were first reported at the Phoenix VA, where dozens of veterans died while waiting for care, but investigators found similar secret wait lists and botched care at clinics across the country. Department Secretary Eric K. Shinseki was ousted and new Secretary Bob McDonald was brought in to make improvements in the Veterans Health Administration (VHA), the branch of the department that provides care to nearly 9 million beneficiaries. Congress has also acted, passing a law that gives veterans who have been waiting too long for appointments the chance to seek care at a non-VA facility on taxpayers' dime. But lawmakers said the new report is proof that President Obama and Mr. McDonald need to start firing bad employees if they want to clean up the department. "VA's performance in Phoenix and across the nation will never improve until there are consequences up and down the chain of command for these and other persistent failures," said House Committee on Veterans' Affairs Chairman Jeff Miller, Florida Republican. He faulted the inspector general's report for not naming names, saying without "clear lines of accountability," the problems won't be solved. Sens. John McCain and Jeff Flake, Arizona's U.S. senators, said the findings show the need for even more private options for care. The two Republicans said the choice-card program should be open to all veterans regardless of how long they have waited for an appointment or how far they live from a VA facility. Matt Dobson, Arizona state director of Concerned Veterans for America, said the VA "is failing veterans because of its toxic leadership." … The VA, in its official reply to the inspector general's report, insisted it's improved things over the last few years despite lingering problems. Undersecretary for Health David J. Shulkin said they've cut the number of patients who wait more than 90 days for an appointment by 64 percent, and most of the ones that have been waiting aren't considered urgent. Dr. Shulkin also said that in some cases, the veterans have actually received the case but the department's records aren't up to date. … Whistleblowers had lodged a long list of complaints against the Phoenix VA, including that clinic executives instructed staffers to cancel pending consultations. Investigators said they could not prove that allegation, but said they found poor communication left staffers uncertain about how to handle some appointments, which led to them being canceled. Nearly 25 percent of specialty care consultations were "inappropriately discontinued." In some cases the VA employees didn't give a reason for the cancellation. In others, the veteran missed the appointment and VA employees didn't bother to follow up and reschedule — breaking agency rules that require at least two no-shows or multiple attempts at rescheduling before an appointment could be expunged.
Post-9/11 veteran unemployment down again in September (MilitaryTimes)
Unemployment for the latest generation of veterans ticked down again in September, continuing to hover near record-low territory, according to new government data. Just 4.4 percent of post-9/11 veterans looking for work were unable to find any in September, according to the Bureau of Labor Statistics. That beats the previous month's 4.7 percent rate, as well as the September 2015 rate of 5 percent. For the nation as a whole, unemployment was at 5 percent in September, changed little from the previous month's 4.9 percent, while 156,000 new jobs were created. That national unemployment rate, though the best known national jobs measure, is seasonally adjusted and thus a poor comparison for the not-seasonally-adjusted veteran unemployment rates. A better comparison is the nonveteran unemployment rate, which stood at 4.7 percent in September, slightly higher than the 4.4 percent rate for post-9/11 vets. The September rate is just a few ticks above the lowest unemployment rate ever recorded for the group, which was 4.0 percent this May. For veterans of all generations, unemployment was 4.3 percent in September, the same as the previous month.
McCain defends Trump's comments on PTSD (Task & Purpose)
Sen. John McCain is defending Donald Trump over his controversial comments about veterans suffering from Post-Traumatic Stress Disorder. The former prisoner of war blamed the media for the dust-up, saying Tuesday that the comments made by the Republican nominee on Monday during an event in Virginia were twisted by the media. McCain specifically cited the New York Times as an example. "This is kind of the classic example of the media feeding frenzy that is going on. The bias that is in the media," McCain said during a meeting with the Arizona Daily Star's editorial board. "What he is saying is that some people, for whatever reason, and we really don't understand why, suffer from PTSD, and others don't." Here is what Trump said: "When you talk about the mental health problems — when people come back from war and combat, and they see things that maybe a lot of the folks in this room have seen many times over, and you're strong, and you can handle it. But a lot of people can't handle it. "They see horror stories. They see events that you couldn't see in a movie, nobody would believe it." Veterans reported feeling insulted by Trump's remarks, made at an event organized by the Retired American Warriors political action committee. McCain said Trump's comment is a fair assessment for some soldiers coming back from Iraq and Afghanistan. "There are people who suffer from PTSD," McCain said. McCain, 80, vowed to help those suffering from the condition, adding he does not have the potentially debilitating problem. "I know people who have suffered from PTSD," he said. "I never have. I have never had a flashback. I never had a bad memory; I never had anything but the greatest gratitude for the honor of serving in the company of heroes." McCain went on to say that while he sides with Trump on this issue, he has stood up to him and other party leaders before, including calling for the firing of former defense secretary Donald Rumsfeld. "Whoever the next president is, I will take a stand on what I think is the best for the security of the nation," McCain said. "I've criticized comments of Mr. Trump's on NATO, prisoners of war and on a number of other comments he has made." McCain elaborated, noting he fought back when Trump said last year: "I like people who weren't captured." "I stood up, not for me, but for those brave Americans who have been prisoners of war," he said. McCain's rival, Rep. Ann Kirkpatrick, said McCain is choosing to put his political ambitions ahead of speaking out on another Trump controversy. "It is not the media at fault for Donald Trump's disgusting and insulting comments, it's Trump himself, and by defending them, John McCain has reached a new low," said Kirkpatrick. "Instead of standing up for our veterans, McCain chose to stand up for Trump — proving that he will literally say or do anything to cling onto his 33-year Washington career."
Vets are more civically engaged than the rest of us, research finds (Government Executive)
Veterans are more likely than non-vets to volunteer, vote and actively participate in their communities, according to a new report based on government data. The 2016 Veterans Civic Health Index found that 74 percent of vets vote in local elections compared to 57 percent of non-vets, and volunteer an average of 169 hours per year – 43 hours more than those who haven't served in the military. Vets are also more likely to give to charity, contact public officials, attend public meetings and work with their neighbors to solve problems in their communities, concluded the study released by Got Your 6, a national campaign that aims to dispel myths about vets and empower them to lead in local communities. The group unveiled the report, which is based on 2014 census data, during a Sept. 29 event at the SiriusXM Radio studios in Washington, D.C. High levels of civic engagement among veterans put them in a strong position to effect positive change in communities and help tackle some of the country's most pressing problems, said event participants. For instance, many law enforcement officers have served in the military, and various leaders within the Black Lives Matter movement are veterans. "Our veterans are going to be the leaders in those communities to change what's happening with race relations, the different concerns with our police and our citizens," said Army vet Janaia DeShields, vice president of veteran and military programs at Points of Light. "I believe that our veterans are going to be the ones that serve as the mediator, the facilitator, to help tie the two and bring the two together." The fact that the veteran population is increasingly diverse, and craves civic engagement in their post-military lives, is proof that the stereotype of vets as just victims or heroes is false – and dangerous, said Bill Rausch, executive director of Got Your 6. "Our mission is to encourage vets to lead a resurgence across communities in America," Rausch said during one of the event's panel discussions. The country has to "stop thinking about veterans as a special interest group" that always needs something, he added. "Employ us because we're going to make your business better. Engage us, because then we're going to volunteer at a local non-profit," said the Army vet. "We're not saying that we don't have problems. We've experienced trauma, loss, unemployment. But all Americans have experienced those things, and that's a common bond that we have." The Veterans Civic Health Index, which is the second such report, said that vets' desire to seek out a higher purpose after their military service benefits communities as well as the individual. "For veterans, community involvement is a critical component of successful reintegration," stated the report, written by Julia Tivald, director of strategy at Got Your 6. "Transitioning out of the military is a significant life event that can alter veterans' sense of purpose and social connectedness. Community involvement allows for the development of authentic connections and relationships during this time of transition and throughout one's life." Community-driven solutions to public policy issues also have to be part of the equation when it comes to managing an effective Veterans Affairs Department, said VA Secretary Bob McDonald, who also spoke at the event. "We can make policy from D.C., but the customization, the service, has to occur at the local level," McDonald said. McDonald, an Army vet and former head of Procter and Gamble, has led a major management transformation at VA since he got to the department in 2014, a few months after the wait-times scandal erupted. When asked during the Got Your 6 event whether he would stay on as VA secretary during the next administration, McDonald didn't rule it out. "It's up to the president of the United States," he said. "I'd have to discuss it with my family, obviously." Got Your 6 partnered with the National Conference on Citizenship, Harry and Jeanette Weinberg Foundation, and American Express on the 2016 Veterans Civic Health Index.
Walgreens offers free flu shots for veterans (Military.com)
The Veterans Health Administration (VHA) has teamed up with national retail pharmacy Walgreens to provide free flu vaccinations for enrolled Veterans. All Veterans who are currently enrolled in VA care may walk into any of the over 8,000 Walgreens nationally (and the Duane Reade pharmacies in the New York metropolitan area) to receive a vaccination at no cost. After presenting a Veterans Identification Card and a photo ID, a Walgreens pharmacist administers the vaccine and transmits that information securely to VA where it becomes part of the patient's electronic medical record. To learn more about the partnership, call 1-877-771-8537 or visit the VA website at www.ehealth.va.gov/Immunization.asp. To locate a Walgreens store near you, call 800-WALGREENs (800-925-4733) or visit the Walgreens website at Walgreens.com/findastore. For more information on flu and flu vaccine, visit the VA Influenza webpage at www.publichealth.va.gov/flu or the Centers for Disease Control (CDC) website at www.cdc.gov/flu.
Amid stubborn backlog, VA plans to outsource more disability exams (The Baltimore Sun)
The U.S. Department of Veterans Affairs, which has struggled to eliminate a backlog of disability claims, is planning to outsource more of the medical exams that are key to determining benefits. The effort could cost more than $1 billion per year. The department says such a move could make it easier for veterans in remote areas to be seen, and speed up payouts. But the plan has rattled VA doctors, who say the quality of exams could suffer, leading to more disputes between veterans and the department over payouts. The exams are often a veteran's first experience with the VA. The department has been pushing to ensure that they are done more promptly as it digs its way out of a massive backlog in offices around the country. At one point, the Baltimore VA office was the slowest and most error-prone in the country in processing disability claims. The VA has had success in curbing the backlog, defined as veterans waiting for more than 125 days to get their case resolved. But 20 percent of cases nationally are still overdue, and officials say demand for benefits is at an all-time high. VA officials provided redirected resources to Baltimore to improve performance, bringing down a backlog of some 16,800 cases in early 2013 to about 1,300 today. But the error rate in Baltimore is 20 percent, still greater than the national average of 12 percent. Beth Murphy, a senior official in the VA's benefits division, said she expects to receive as many as 1.9 million requests for disability exams next year, up from 1.5 million in 2015. Contractors could end up performing more than 60 percent of those exams, which would be a big expansion of their role. But Murphy said the VA's own doctors remain the first choice. A computer system will determine each day how many exams the VA's staff can handle. When the department is overwhelmed, the system will divert work to contractors. "When you compete something out in the open market, there are efficiencies and cost savings," Murphy said. At the same time, she said, "when you have federal employees doing a job you can't just willy-nilly replace them." The union that represents most of the VA employees who conduct medical exams filed a grievance after learning of the outsourcing plan. The union contends that contractors could put profits ahead of veterans' needs, leading to less scrupulous exams. … The VA has contracted out some exams for years under a patchwork of different arrangements. A legal change that went into force this month would allow the agency to streamline the process. Lou Celli, an official at the American Legion, said the plan is practical approach to deal with a tight budget. But he thinks the VA's own doctors generally provide better exams. … A report by the VA's inspector general in 2005 concluded that there was little difference in quality between exams performed by VA staff and those performed by contractors. But a study conducted by private consultants soon after the VA began working with contractors in the 1990s found that the outsourced exams were much more expensive than those done by staff. … The implementation of the new contracts, which could be worth as much as $6.8 billion over five years, has been beset with problems. They were first announced in March, but some of the bidders protested to the Government Accountability Office, which recommended reopening the process. … And within the VA there has been confusion about exactly how the new contractors will be used — which union official M.J. Burke said is a major part of the grievance. … The VA has been contracting at least some exams since 1998. Contractors handled 29 percent of cases in 2015. In recent years, the department has been urged to rely more on contractors.
McCain agrees to drop veterans hiring preference changes from NDAA (MilitaryTimes)
Senate Armed Services Committee Chairman John McCain told veterans groups this week that he'll oppose controversial plans to limit federal hiring preferences for individuals with military experience, an advantage advocates argue is critical in helping them find employment. Earlier this year, Senate lawmakers approved a draft of the annual defense authorization bill which included limiting veterans preference in federal hiring procedures to a one-time use. Veterans who applied for a second federal job or a transfer from their first position would be evaluated by hiring officials as just another civilian federal worker under the plan. In a letter to the American Legion, McCain — Arizona's senior Republican senator — said given the opposition from their leadership and other veterans groups, he will work to remove the provision from the final draft of the authorization bill. His opposition doesn't guarantee the death of the proposal, but it comes close. The proposal already rankled numerous lawmakers, and McCain's role as the Senate's lead negotiator on the legislation gives him significant influence over the final compromise legislation. Veterans make up almost a third of the federal workforce, up significantly from the 26 percent they totaled in fiscal 2009. Critics of the veterans preference policy — which include some officials at the Department of Defense — have argued that the hiring advantage is too generous, all but eliminating applicants without military experience from some federal posts. But the White House and Congress in recent years have pushed veterans employment as a top priority, and said government agencies should set an example in hiring highly skilled, highly desirable veteran candidates. The authorization bill, which sets a host of military policy and spending priorities, has been stalled in negotiations between House and Senate officials since August. But leaders from both chambers have said they are still confident a compromise can be reached when lawmakers return to Capitol Hill after the November elections.
Rep. Davis pushes for reforms at VA with bill to help veterans access claims process (Ripon Advance)
U.S. Rep. Rodney Davis (R-IL) is working to help improve veterans' access to the U.S. Department of Veterans Affairs (VA) claims process with legislation that is expected to draw bipartisan support and full House approval before year's end. "We have over 100 open cases for veterans who have come to our offices as a last resort because they haven't gotten the information and the answers that they need from the VA or the care they have been promised," Davis recently told the Ripon Advance. Known as the Working to Integrate Networks Guaranteeing Member Access Now (WINGMAN) Act, H.R. 5166 was introduced by Davis and U.S. Rep. Ted Yoho (R-FL) in May and was recently advanced by the House Veterans' Affairs Committee. The WINGMAN Act would grant certified congressional staff access to the electronic Veterans Benefits Administration claims records system to which they already have permission, but eliminates the burden of having to use the VA as a middle-man to receive the records. Advocates would be able to access the status of pending claims, medical records, rating decisions, notices of disagreement and Form-9 files, among other records. Davis said that his long experience working with the many veterans who have become frustrated with the VA system motivated him to try to make the claims process easier. The bill would help the VA manage its caseloads better by allowing Congressional offices to obtain status reports on their veteran constituents. The most frequent complaint from veterans in Davis' district is the lack of responsiveness they encounter with the VA. "Instead of having to send letters back and forth, and the time that it takes away from the veterans actually getting the services that they need, we all should have access to the same information on line," Davis said. No privacy rules under the Health Insurance Portability and Accountability Act (HIPAA) would be violated, Davis added. Davis said that he is optimistic that the bill will be voted on by the full House before the end of the year and that the legislation that will likely draw support from both Republicans and Democrats. … Davis said that the VA is in desperate need of a transformation. "As we look to the future, the VA ought to be a center of excellence for what they do the best, like treating traumatic brain injuries and treating battle injuries," Davis said. The next U.S. president, Davis added, will need to ensure that the VA has prudent administrators who implement rules and regulations in the way they were intended by law.
Connecticut man pleads guilty to scamming veterans (MilitaryTimes)
A Connecticut man has pleaded guilty to scamming more than a dozen military veterans out of more than $500,000 by promising to get them benefits that they never received. Federal prosecutors said Monday that 69-year-old John Simon Jr., of Stafford Springs, pleaded guilty to mail fraud and structuring currency transactions. Authorities say Simon, a Vietnam veteran, told veterans that if they paid him he would help them get new or increased benefits from the Department of Veterans Affairs or the Social Security Administration. Instead, he kept the money for personal use. Prosecutors say many of the veterans scammed suffer from service-related disabilities and chronic illnesses. Simon defrauded 15 veterans and one non-veteran out of more than $525,000. He faces up to 30 years in prison at sentencing on Jan. 10.
Veterans National Cemetery is first ever in Idaho (KMVT)
The first Veterans National Cemetery in the state of Idaho will be in Twin Falls County. The Department of Veterans Affairs National Cemetery Administration announced the purchase of 8.11 acres of land in Buhl for the cemetery. Brad Phillips, Executive Director of the Pacific District National Cemetery Administration said this is part of the VA's rural initiative to improve benefit services in rural, low density veteran areas where there is no available VA national, state, or tribal cemetery. Phillips said this serves areas where the population of veterans Is less than 25,000 within a 75 mile radius that is un-served by either national, state or tribal cemetery. "We're just really excited to come up there and open up a national cemetery and provide service to our veterans and their family members," said Phillips. "This is a benefit that the veterans have earned and we're excited to be able to provide it." Phillips said the design for the cemetery will be in fiscal year 2017, with construction on the site to follow quickly after. He said the cemetery will include the full spectrum of burial options that other VA national cemeteries offer.