April 25 Veterans News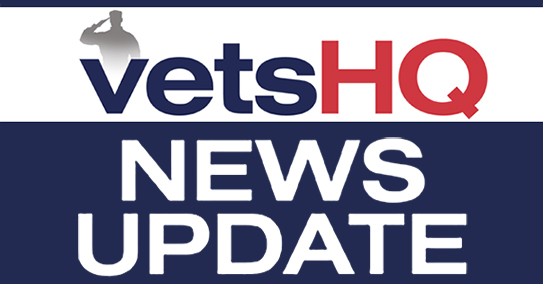 VA secretary blames Congress for healthcare mess (Washington Examiner)
Veterans Affairs Secretary Bob McDonald on Sunday blamed Congress for creating the VA healthcare crisis in 2014, when it was discovered that the VA was systematically manipulating wait-time data to make it appear as if veterans were seeing VA doctors on a timely basis. That discovery in 2014 forced then-VA Secretary Eric Shinseki to resign in disgrace, and prompted several investigations that found senior VA officials to be manipulating wait-time data across the country. It also led to the uncovering of other scandals, including senior officials siphoning off hundreds of thousands of dollars in moving expenses, hundreds of millions of dollars in construction cost overruns, and what many say is a program of retaliating against whistleblowers. But in a CSPAN interview that aired Sunday, McDonald said it's the fault of Congress for not giving the VA enough money, and said that failure led to the crisis. "If you go back and say, what happened in 2014 that created the crisis, it was obviously a mismatch of supply and demand," he said. "Remember, Congress passes the laws that provide benefits for veterans," he said. "Congress passes the budget that provides the means of meeting those laws to provide those benefits." "When those two don't match, you've got a serious problem, a very serious problem," McDonald added. Congress has continued to criticize the VA for failing to use a new law that was aimed at making it easier to fire senior officials involved in the crisis. That law has only been used a few times, however, and many members now want a similar law to ensure the firing of VA officials at all levels quickly, if needed. But when asked about that legislation, McDonald dismissed it as something that "politicians" are pursuing to win election points. "We're involved in a political season, and, you know, the people who look at this are by nature politicians," he said.
Vets made ill by burn pits (The Jamestown Sun)
Melissa Gillett recalls the sickly sweet, nearly vomit-inducing smell during her runs around Bagram Airfield in Afghanistan, where she served as a member of the Minnesota National Guard. The revolting odor emanated from a large "burn pit," one of many the U.S. military has used over the years in Iraq, Afghanistan and other places to dispose of trash, chemicals and more. Gillett did her best to avoid the burn pit's smoke, steering clear if she couldn't peer through it, but she said she breathed it in pretty much nonstop during her six-month tour of duty in late 2009 and early 2010. And now the 29-year-old Fargo, N.D., woman is sick, very sick. Gillett's story, and that of many other veterans who have served near the burn pits, is now at the heart of an effort to better help those believed to be suffering health problems as a direct result. Gillett appeared Sunday alongside U.S. Sen. Amy Klobuchar at the American Lung Association in St. Paul to promote a bill called the Helping Veterans Exposed to Burn Pits Act. The legislation, which Klobuchar introduced last month, would create a "center of excellence" within the Department of Veterans Affairs to further "prevention, diagnosis, mitigation, treatment and rehabilitation of health conditions relating to exposure to burn pits." Because these veterans "were on the front lines" for Americans, the government has to make sure it is on the front lines for them when they return home, Klobuchar said Sunday. … The senator compared the effects of burn pits to those of the infamous Agent Orange defoliant in Vietnam, noting that it took the government years to properly help veterans affected by that chemical. She wants to make sure that doesn't happen with burn-pit smoke. One veteran who had health issues stemming from the burn pits told Klobuchar, "This is my generation's version of Agent Orange," she said. Legislation similar to Klobuchar's bill has been introduced in the past, to little avail. Dr. Dave Hamlar, an ear, nose and throat doctor at the University of Minnesota, has treated veterans exposed to the burn-pit smoke. Hamlar, a commissioned officer in the Minnesota Air National Guard who has achieved the rank of brigadier general, was once stationed in Kuwait. During Sunday's press conference, he described what it was like to be on a base with a burn pit, saying these bases always had a strong stench that smelled like jet fuel, noting that if you could smell it, you were breathing it in. Burn pits were often as large as two acres and visible from everywhere on base, he said. At night, the area would have a yellowish glow and if someone was nearby, they could even feel the heat. If whatever was burning caused a mini-explosion, small pieces sometimes become airborne. How many U.S. military personnel have been exposed to such burn-pit smoke is unclear, but more than 65,000 veterans and active-duty personnel have completed a questionnaire as part of the Veteran Affairs Department's Airborne Hazards and Open Pit Registry. Those eligible to participate in the registry are serving or have served during U.S. military operations in Afghanistan, Iraq and Kuwait along with, under some circumstances, Djibouti, Africa and the "Southwest Asia theater of operations." KBR, a military contractor that operated many of the burn pits, has faced a flurry of lawsuits from veterans and their families. The company has fought back, claiming it operated legitimately at the military's direction, and casting doubt on the veterans' health claims. An Institute of Medicine study sponsored by the Veterans Affairs Department concluded in 2011 that such health claims cannot be verified because of insufficient data and the presence of pollution from other sources in the burn pits' peripheries. Gillett's superiors, though, appeared uneasy about personnel who went home after serving at smoke-infested Bagram Airbase. She said she was told to sign a legal form clearing the military of potential liability as she prepared to head stateside. "I refused," she recalled. She said her superiors insisted, telling she could not go home if she did not sign. "I still refused," and, she recalled, the brass relented after a day or two. Gillett said she suffered from continual respiratory problems at the base—and those medical issues have endured to this day.
Vietnam veterans and families talk damages of Agent Orange (WHOtv)
Over 300 Iowans gathered in Des Moines Saturday to talk about an issue from 40 years ago. But the issue is one Vietnam War veterans and their families say is haunting them to this day. Agent Orange, a herbicide used by the U.S. government during the Vietnam War to flush enemy soldiers out of the jungle, contains a toxic dioxin chemical – a carcinogen. It's been linked as a cause for 14 diseases, with three more potentially being added to the list this summer. After the Vietnam War, the effects of exposure to Agent Orange followed thousands of soldiers home, and was passed genetically onto their offspring. "It's beyond reassuring – it's like being an orphan all your life, and you find out…I'm not an orphan anymore! Somebody finally accepts me for my truth, because it's their truth too," said Patty Spencer Burdette, the widow of a Vietnam War veteran who died from health complications caused by Agent Orange exposure. "My husband died looking like a skeleton with skin. And the VA didn't know what it was," she said. "We were all alone, because of course, nobody was admitting to Agent Orange – what it could do." Spencer Burdette's son, Thomas, was born with complications due to the exposure his dad received in Vietnam. He developed thyroid cancer, among other illnesses, throughout his life. "You can't go back and change anything," she said. "But to go back, to work on something that maybe will do something good for people who can still use the good now – the help now – that's hope." Helping future soldiers is what Iowans like Spencer Burdette are hoping to do. A petition signed by 131 attendants at Saturday's symposium seeks to urge lawmakers to support legislation in Congress that would continue to fund Agent Orange research. "We have a whole new group of veterans who are coming on through the Iraq and Afghan wars – the Mideast wars – and they've also been very exposed," said Dan Gannon. Possible exposure to soldiers in the Middle East does not include Agent Orange, Gannon says; rather, exposure to toxic chemicals in warzones could be putting soldiers at risk when they return home. "It's repeating itself over and over, and it's time we take a look at this," Gannon said. Senator Joni Ernst is the only member of Iowa's Congressional delegation that has not yet confirmed her support of the bill in the U.S. Senate to fund Agent Orange research. A spokeswoman for the senator gave Channel 13 News the following comment: "Senator Ernst believes we absolutely must ensure that our veterans receive the care they deserve after being exposed to Agent Orange. However, with the VA's continued mismanagement, she has concerns over authorizing greater research on Agent Orange to the VA at this point. She remains committed to working with her colleagues on both sides of the aisle to reform the VA and improve the delivery of health care and enhance access to care by providing veterans greater choice in non-VA care."
Harrisburg man trumpets call for Blue Water Navy benefits (Columbia Daily Tribune)
Like many of his fellow Vietnam veterans, Kenneth Williams was fresh out of high school when he began a nearly 2½ year tour of duty as a radioman aboard the USS Hull, a destroyer that patrolled the sea, including the waters of Danang Harbor off the coast of Vietnam. The soldiers and sailors on the rivers inside Vietnam were "brown water" servicemen. Williams is considered a "blue water" veteran because he never set foot on Vietnamese soil and his ship did not operate on the inland waterways of Vietnam. That distinction makes a world of difference to the U.S. Department of Veterans Affairs. In 2002, the VA decided to exclude thousands of Blue Water Navy veterans from receiving some benefits for exposure to the poisonous herbicide Agent Orange, which was used to defoliate forests and jungles to expose opposing Viet Cong and North Vietnamese fighters. The Agent Orange Act of 1991 said veterans who served anywhere in Vietnam from Jan. 9, 1962, to May 7, 1975, are presumed to have been exposed to Agent Orange and are eligible for VA compensation benefits. Williams, 69, of Harrisburg served aboard the USS Hull from March 1965 until June 1967. Williams said he's certain he was exposed to Agent Orange. When Williams was diagnosed with a heart condition often associated with Agent Orange exposure, he applied for disability benefits but was denied because of the VA's 2002 decision. "Because I didn't have boots on the ground, I wasn't covered," he said. "I could have stepped one foot off the ship on Vietnam soil, and I would have been covered." Williams has joined other Blue Water Navy veterans to call attention to bills in the U.S. Senate and Congress to establish the Blue Water Navy Vietnam Veterans Act and restore the benefits the VA stripped in 2002. The Blue Water Navy Vietnam Veterans Association also has filed a lawsuit against the VA to restore "the presumption of service connection for diseases associated with exposure" to Agent Orange. Blue Water Navy Vietnam Veterans Association Executive Director John Rossie equates the presumptive right to "you were there, you were exposed — not 'if' you were exposed." The proposed act adds "the territorial seas of such Republic" to follow the establishment of compensation and benefits for military personnel who "served on active duty in the Republic of Vietnam." A rally is set for May 18 in Washington, D.C., to call attention to the bills, which currently are "languishing" in House and Senate committees, Rossie said. The association is calling for peaceful demonstrations outside all VA facilities to bring attention to the legislation. Williams firmly supports the cause but said he won't participate in a rally outside the Truman Memorial Veterans' Hospital because his anger and frustration are directed at higher powers. "I don't have a problem with my VA here," he said. "I've been treated great. It's the head honchos" in Washington "that are the culprits — not this hospital." … A 2011 study by the National Institute of Medicine found multiple ways that Blue Water Navy veterans might have been exposed to Agent Orange but that there was not enough information to determine conclusively whether they had or had not been exposed to the herbicide. Another National Institute of Medicine report suggested that Blue Water Navy veterans be included in a set of Vietnam-era veterans with "presumed herbicide exposure." The desalination process that made seawater potable for servicemen on the ship didn't remove toxins, Williams said. "We cooked with it, drank it, showered in it." … The VA does consider cases of Blue Water Navy veterans who say they were exposed to herbicides during military service for disability compensation, though each case is adjudicated on an individual basis. The VA does not require any proof of a service connection from veterans who have non-Hodgkin lymphoma because the department recognizes the disease as related to service in Vietnam or the republic's offshore waters. Agent Orange exposure often shows up much later in life or in birth defects. … Rossie said tens of thousands of Blue Water veterans are depending on congressional action or public pressure on the VA to reinstate the benefits. … Rossie said the VA extended benefits to Air Force members last year who flew in planes that were used to spray the "toxic cocktail" in Vietnam. He wonders why the Navy veterans are still being ignored. "We breathed the Agent Orange-polluted air that drifted from the coast and drank water sprinkled with" the toxin, he said. "Now our bodies are paying the price."
Veteran hiring initiatives focus on retention, families (MilitaryTimes)
"One of my priorities is that veterans not just have a job, but they have choices." Former Defense Secretary Robert Gates kicked off the "joint convening" of The Muster and the Veteran Jobs Mission with this sentiment in Washington, D.C., on April 14. More than 300 representatives from the private, public and nonprofit sectors attended the meeting led by Starbucks, the Schultz Family Foundation and JPMorgan Chase to discuss veterans employment and retention. The Muster, a Starbucks initiative, focuses on improving the transition process for veterans, and JPMorgan Chase's Veteran Jobs Mission has brought 225 member companies together to hire more than 314,000 veterans since 2011. Retired Army Gen. Ray Odierno, who joined Gates for the first portion of the meeting, said many companies want to pigeonhole veterans into certain types of jobs. … Odierno said veterans are quick learners, and they just need assistance from a company. … Gates, who's on the Starbucks board of directors, agreed that civilians and vets must work harder at getting to know one another. But it will only work "when the CEO makes it clear to people that it's a priority for the company," Gates said. John Kelly, senior vice president of global responsibility, community and public policy at Starbucks, told Military Times that a major theme of the joint convening was to bridge the military-civilian divide. The event fostered new partnerships and networking, and Kelly said the goal is to make sure those people stay connected. Ross Brown, director of military and veterans affairs for JPMorgan Chase, told Military Times that the meeting's leaders will take the feedback they received and focus on the challenges and opportunities ahead. JPMorgan Chase commissioned a study with the Center for a New American Security to survey companies about veteran retention in order to provide insights for future strategies. The study will also look into the economic value of veterans to better understand the contributions veterans make in the workplace and will show how veteran retention compares with the workforce as a whole. Phillip Carter, senior fellow and counsel at the Center for a New American Security, said the goal is to publish the results around Veterans Day. He said the results will inform the practices of companies and the next administration. … The panelists also focused on employing military spouses. "The very best thing you can give a transitioning veteran is a spouse with a job," said Kathy Roth-Douquet, CEO of Blue Star Families. She said the majority of military spouses are working below levels they've been trained at or previously worked. … Roth-Douquet said providing spouses with the opportunity for meaningful work will help retain talented service members and veterans as well as spouses. Air Force Col. Nicole Malachowski, executive director of the White House's Joining Forces initiative, said it's about everyone coming together. … Malachowski said companies and organizations must work together to share programs and ideas, especially since veterans in the workforce is an idea everyone can agree on. Brown, of JPMorgan Chase, said that "until every veteran who wants a job has a job, our work is not done."
Vietnam War summit at LBJ Library begins April 26 (Military.com)
Two years ago, four US presidents attended an Austin civil rights summit to celebrate Lyndon B. Johnson's role as the most consequential president on race since Abraham Lincoln. For three days this week, the LBJ Presidential Library will hold a more somber contemplation of the Vietnam War, which library director Mark Updegrove calls the "stain on his presidency." "Johnson said upon the dedication of this library in May of 1971, 'It's all here, the story of our time — with the bark off.' He went on to say it's there 'for friend and foe alike,'" Updegrove said. "We're taking him at his word. "This summit is our effort to take an unvarnished, candid look at the Vietnam War and its lessons and legacy," he said. Former Secretary of State Henry Kissinger, who, as President Richard Nixon's national security adviser, negotiated the 1973 Paris Peace Accords that brought American troops home from Vietnam, will be interviewed by Updegrove on Tuesday evening. Secretary of State John Kerry, who returned from naval service in Vietnam to become an outspoken critic of the war, will speak Wednesday night and then enter into a conversation with filmmaker Ken Burns, who also will preview his 10-part, 18-hour documentary on the war, due to air on PBS in the fall of 2017. Pham Quang Vinh, Vietnam's ambassador to the United States, will speak Thursday afternoon. Afternoon panel discussions will examine different aspects of the war and its impact from the front lines to the home front. Few events of the last half-century have had a more profound impact on American life and culture, and, for those who lived through it, the Vietnam War is both a personal touchstone and a political flashpoint. Participants in the Tuesday through Thursday summit, and interested parties drawn to it, are among those whose lives were most intimately bound to the war and whose actions and activism most profoundly shaped it and the nation's reaction to it. And although LBJ isn't the sole focus of the summit, his anguished, tragic figure is a compelling and fitting emblem.
Hormone insufficiencies may be prevalent after blast concussion in veterans (Endocrinology Advisor)
Blast-related concussions, which are often linked to hormonal changes leading to problems such as sleep disturbances, fatigue, depression, and poor quality of life, may be prevalent in US military veterans, according to results from a new study conducted in male US service members who had been deployed to Iraq or Afghanistan. In civilians, chronic hypopituitarism, defined as a deficiency in the production of 1 or more pituitary hormones for at least 1 year after injury, affects a significant portion of people who have experienced concussions, also referred to as mild traumatic brain injury (TBI), researchers who presented the findings at ENDO 2016. "Although studies in civilians indicate a 25% to 50% prevalence of hormonal deficiencies resulting from brain injuries, surprisingly there are limited data on their prevalence and symptoms in military veterans," said Charles Wilkinson, PhD, of the Veterans Affairs (VA) Puget Sound Health Care System in Seattle. Given that blast-related concussions account for 80% of the TBI diagnoses among US military services members, Dr Wilkinson and colleagues sought to learn more about potential pituitary dysfunction in this patient population. "Some of these hormone deficiencies, which mimic some symptoms of posttraumatic stress disorder (PTSD) may be treated successfully with hormone replacement if correctly diagnosed," said Dr Wilkinson. The researchers evaluated blood samples from 27 male veterans with 1 or more blast concussions sustained at least 1 year earlier and from 14 previously deployed male veterans with no history of blast exposure. Basal morning levels of insulin-like growth factor I (IGF-1), luteinizing hormone (LH), follicle-stimulating hormone (FSH), prolactin, free and total testosterone, thyroid-stimulating hormone (TSH), thyroxine, adrenocorticotropic hormone (ACTH), and cortisol were measured. The researchers assessed growth hormone deficiency and secondary adrenal insufficiency through provocative testing with the glucagon stimulation test (GST). Body composition was also measured. Results revealed that 12 of 27 veterans who had experienced blast concussions (44%) had chronic hypopituitarism vs only 1 in the 14 study participants without blast injuries (7%). Growth hormone deficiency, which can negatively affect cognition, mood, sleep, and metabolism, was the most common hormone deficiency, the researchers noted. Adrenal insufficiency, hypogonadism, and thyroid hormone deficiency either alone or in combination were also evident in those with hypopituitarism. The researchers also collected data via behavioral questionnaires on the number of blast exposures, length of deployments, sleep quality, fatigue, cognitive function, depression, and symptoms of PTSD. Surprisingly, on every test, participants with mild TBI and hypopituitarism experienced more problems compared with those with mild TBI but no hypopituitarism, noted Dr Wilkinson. These participants had significantly poorer overall sleep quality, more depressive symptoms, and were more easily fatigued than those with mild TBI and normal hormone levels. "The value of screening for hormonal abnormalities after concussions, particularly in the presence of chronic symptoms, is currently a matter of debate," Dr Wilkinson said. "Yet, if the possibility of hormone deficiencies in our veterans is not considered, appropriate treatment may not occur."
After 62 years, these Korean War vets get the heroes' welcome they deserve (MilitaryTimes)
On April 13, Honor Flight Chicago took 101 veterans to Washington, D.C., to visit the memorials commemorating their service. The program was developed to fly World War II Veterans from around the country to their memorial. This is the first flight from Chicago to include veterans of the Korean War. "If I was called to go back to the military, I'd be happy to do it — even though I'm 85 years old," said Italo Bove, who served in Korea. He was a private first class in the Army's Able Company, 73rd Engineer Combat Battalion, serving as an infantryman and cook after being drafted in 1953. Those who served in Korea recognize that they didn't receive the same welcome home that World War II vets received just years earlier. "You got home and everybody had the same thought — 'you guys weren't in a war, you're cops. You were in a police action,'" said Bruno Bobrowski. He joined the Army in 1951 and helped clear mine fields in Korea. He served in the 3rd Engineer Combat Battalion, 19th Regimental Combat Team, leaving the Army as a sergeant first class. For Bruno, visiting the Korean War Veterans memorial was a difficult experience. "I don't want to see it any more," he said, holding back tears. "I think about my buddies." When the day was done, the veterans received a hero's welcome back in Chicago. Hundreds of family, friends and other supporters packed into the baggage claim area cheering. The Korean War veterans in the group waited 62 years for this welcome home.
Vietnam vet credits congressman for getting him needed help (Military.com)
For a year and a half, retired Marine Bill Carico needled the Department of Veterans Affairs for the disability back pay it owed him. He called and wrote his congressmen and reached out to the House Committee on Veterans' Affairs. "I was a squeaky wheel, to say the least," said Carico, a Stafford County resident. Mostly, though, the Vietnam War vet was met with silence and excuses. So when he learned about a veterans town hall meeting hosted by U.S. Rep. Rob Wittman, R-1st, in February, he decided to show up. In attendance: Keith Wilson, director of the VA's Roanoke office, with which he'd been battling. The Free Lance-Star covered Carico's predicament in a story about the town hall. When it was time for those in attendance to speak, Carico stood. He recounted how the VA declared him dead in 1999, a mistake that put a stop to his retirement pay and benefits and nearly bankrupted him. And he told them about his latest fight for 18 months' worth of disability back pay. Wittman and Wilson promised to make it right. Carico is now happy to report that they did. "I know the VA gets beat up. I'm not saying they don't deserve it," he said. "But in this instance, they did good." … During 23 years in the Marines, he served two tours in Vietnam and accumulated eight military occupational specialties. … In August 2014, service-related medical issues — including exposure to Agent Orange — led the VA to declare Carico 100 percent disabled. He began receiving disability payments the following month. What he didn't get was the back pay he was owed dating to his initial claim in early 2012. So began an 18-month fight that ultimately landed Carico at Wittman's Feb. 8 town hall meeting. Because Carico was receiving Marine Corps retirement–and was more well-off than other veterans in the pipeline for similar payment–he'd have to wait indefinitely, he said he was told. "I may be dead before they decide to give it to me," Carico said. Wilson, the VA regional director, said at the meeting he was unaware of such a policy and promised to personally address the case. Afterward, the congressman's district director reached out to the Roanoke VA to learn more, said Wittman spokeswoman Farahn Morgan. Within a week of the meeting, Carico said, the issue was resolved. Soon after, so was a second problem he privately relayed to Wittman and VA representatives. For years, Carico carried a private insurance policy that covered a FlexTouch pen for diabetes treatment. The pen delivers insulin less painfully than a needle. When the private insurance became too expensive, Carico dropped it. The VA would issue the insulin only in syringe form, and he wanted no part of it. After the town hall, "I got a few calls. Within 10 days–bingo. I got my FlexTouch pen insulin express mail from the VA." Carico said if not for Wittman arranging for the town hall, "nothing would have been resolved. I'm convinced of it." In a statement, the congressman called cases like Carico's sadly common. "Our veterans have earned and deserve their benefits, and I believe we ought to be doing everything we can to streamline the benefit claims process," Wittman said. "I want to make sure that the brave men and women who've honorably served their country have access to real solutions, and I'm working to make that a reality." In the meantime, Carico has more praise for the VA he once lambasted. He recently started patronizing the new Hunter Holmes McGuire Veterans Affairs clinic, which opened in Spotsylvania County earlier this month to meet the area's growing demand for services. "It's hard to compare how kind, considerate and courteous they are to any other medical facility I've ever been to," Carico said. "It's just a fantastic group."
Donated dental services give Oregon veterans something to smile about (The Oregonian)
Kori Shellard is an Army veteran — and a widow with two small kids and a chipped front tooth. For her, a trip to the dentist was more than she could afford. But Shellard got the care she needed from a dentist volunteering with Caring Hands, the News-Review reported. When asked what the dental service meant to her she replied, "I can't even really express it. Dental work, you have no idea how expensive it is." Shellard put off being in pictures and smiling for photos because she had the chipped front tooth and because she put all her money toward her kids and couldn't afford to have it taken care of. "Now I can smile. Words cannot express how thankful I am," Shellard said. About 30 veterans received dental exams, fillings and extractions inside a 40-foot semi-truck trailer parked outside Turning Point Adventist Church in Roseburg. The Caring Hands Worldwide program, based in Lowell and started by Rep. Cedric Hayden in Lane County, brought the truck to Roseburg to offer care to veterans in need. Outside, the white trailer is decorated with a big black hand with a heart in the middle of it. Inside, dentists volunteered their time to take care of pressing oral care needs. Caring Hands Director Randy Meyer said the trailer contains everything its volunteer dentists need to do their work. Four of the dentists working on local vets were members of the local Turning Point church. "It's all contained, with its own generator. We don't even plug in. We can do this out in the middle of nowhere," Meyer said. Art Champagne, a Navy veteran who served during the Vietnam War, drove all the way from Coos Bay to have his impacted wisdom tooth removed. He is covered for medical, but not dental care through the Roseburg Veterans Affairs Medical Center. "It's money I don't have right now," he said. Champagne said the care was great, and he hopes the program expands to reach the coast. "This is fantastic. If you haven't got the money and you're in pain all the time, it's nice to have the help," he said. Meyer said Caring Hands intends to return for the Roseburg Veterans Affairs Medical Center's annual Stand Down program for homeless veterans.
Dogs graduate to help veterans combat PTSD (ABC10)
Sunday was graduation day for a group of very special dogs. The highly trained K9s will help veterans cope with Post Traumatic Stress Syndrome. Nonprofit group 4 Paws 2 Freedom is service dog training group that pairs veterans and dogs together. The group helps train dogs on how to recognize and de-stress veterans with PTSD. Veterans spend eight weeks with their dogs, while the pups learn how to recognize emotions, turn on lights, guide humans to a safe place and alert their owner of people around them. Marine Corp Veteran Richard Schmitz and his dog Roanne were one of the graduates today. He was a member of the 2/7 Fox Company in 2008. He says lost friends to suicide related PTSD. "I don't think I would be around without her," Schmitz said. "After our tour to Afghanistan we have had 14 suicides. That is a lot for one unit to go through." A total of six dogs graduated the 4 Paws 2 Freedom Training program. If your are interested in a PTSD service dog log onto www.4paws2freedom.org or call the organization 916-966-6758.